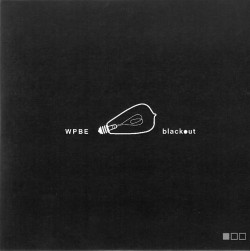 Blackout
Worst Pop Band Ever
Independent (wpbe.bandcamp.com/album/blackout)
The satirically named Worst Pop Band Ever (WPBE) has been crafting its eclectic blend of jazz, pop, funk, dance, soundtrack music and humour for a decade. Blackout is a fresh and successful take on a genre-hopping approach to music making that has seen a growing number of exponents in recent years. The two-keyboard mix of Dafydd Hughes and Adrean Farrugia combine with DJ LEO37's turntables to create varied and unique textures over the rhythm section of Tim Shia and Drew Birston on drums and bass. Saxophonist Chris Gale is a powerful voice and the de facto singer in a group that doesn't have one but certainly could.
The group grafts wide-ranging musical elements onto each other that serve to subtly or not so subtly transform the source materials. Peachy Keen features modern jazz piano comping over a reggae feel that creates a surprisingly ideal setting for Chris Gale's soulful saxophone solo. The abrupt switch to a full-out rock groove with electronica for the tune's ending somehow seems completely appropriate.
Satie-like chords float in from the crowd noise of Group Scene. The evocative piano melody gives way to Drew Birston's melodic bass solo and synth textures heighten the atmosphere. Electric piano and Hammond B3 provide a classic backdrop for Adrean Farrugia's funky Gospel. Farrugia and Gale solo exuberantly in the spirit of the tune. WPBE veers between being ironic and overt but it always wears its pop influences proudly.