Despite the regular spouting from doomsayers, there's still a tsunami of jazz discs being released, especially south of the border. Here's an American six-pack that appealed to me in 2011.
Pride of place goes to Rudresh Mahanthappa, who on Sandhi (ACT 9513-2) plays alto sax (and laptop) and is joined by guitar, drums and a percussionist on South Indian drums as well as Toronto's Rich Brown on electric bass. Intriguing melodies and rhythms are explored in depth with bright tones and ever-swirling grooves.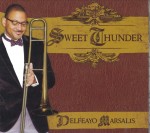 The trombone-playing member of jazz's first family is Delfeayo Marsalis. With a star-studded big band he offers Sweet Thunder (Troubadour Jazz Records TJR092110) in which he deftly and delicately reinterprets the music composed in the 1950s by Duke Ellington for Stratford's Shakespeare festival.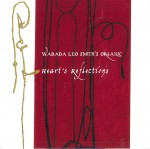 Trumpeter Wadada Leo Smith heads the double-CD Heart's Reflections (Cuneiform Records Rune 330/331) where a massed and mostly electric ensemble (two more on laptops) create unruly, exciting and funky music way beyond Sun Ra that also lets the leader show his spiritual side - and displays the influence of Miles Davis.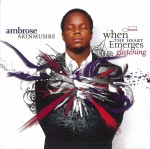 New trumpeter Ambrose Akinmusire is a Monk Institute Competition winner who on When The Heart Emerges Glistening (Blue Note 509990 70619 2 9) leads a top-flight quintet featuring pianist Gerald Clayton in an inspired, adventurous and fresh probe into the future of 21th century jazz.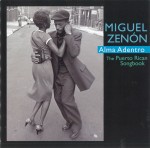 Alto sax ace Miguel Zenón, a recipient of a $500,000 MacArthur "genius" grant, takes a large group on Alma Adentro: The Puerto Rican Songbook (Marsalis Music MARS 0016) through the melodic history of the Caribbean islands via ten well-known songs – a delightful fusion of jazz and Latin traditions.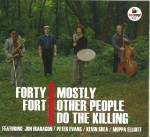 Despite its ludicrous nomenclature Mostly Other People Do The Killing is a provocative quartet that presents original ideas and a passion for loud, furious assaults on the senses on Forty Fort (Hot Cup 091). It offers quirky trumpet, menacing sax, thunderous bass and splashy drums more extreme than The Bad Plus. They're also big on wit.