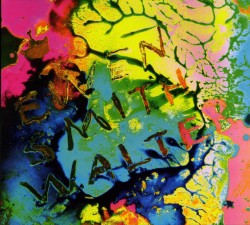 Live in Texas
Sandy Ewen; Damon Smith; Weasel Walter
Balance Point Acoustics BPALTD-808 (balancepointacoustics.bandcamp.com)
Set up like a rock power trio, this 73-minute extravaganza features a guitar, bass and drums lineup, but offers more than rhythmic formulae. Not that there isn't musical strength expressed. Houston-based Sandy Ewen, who plays guitar and objects on the CD, grew up in Oshawa and seems able to transfer some of the noisy industrialization from that city's auto plants into powerful crackles and flanges. Like an up-to-date assembly line however, despite emphatic knob-twisting and string-snapping each tune moves resolutely forward.
As attuned to the dual demands of rock and jazz as any General Motors technician who moves between the car and truck lines would be up-to-date in his field, Ewen's associates lock into the groove as handily as a car body is bolted to a chassis. Percussionist Weasel Walter and Damon Smith, who plays double bass and seven-string electric upright, don't stint when it comes to place-marking, suturing the beat as carefully as if rolling a vehicle off the factory floor. At the same time, tracks like NMASS 3 and Avant Garden 1 find the drummer downplaying rather than pounding the beat so as not to obliterate the others' solos. As for Smith, his string command is such that during NMASS 1, the buzzy bass line advances with the thrust of a souped-up hot rod to eventually handle as smoothly as a sports car. Smith also bows so delicately that he could be playing in a chamber recital. Just as you can't tell how a car operates by examining its trim and paint job, Ewen/Smith/Walter take guitar-bass-drum sounds to places you wouldn't imagine.