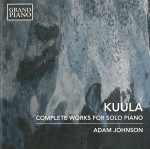 Adam Johnson introduces a lesser known Finnish composer in his new recording Kuula – Complete Works for Solo Piano (Grand Piano GP 780; naxosdirect.com/items/kuula-complete-works-for-solo-piano-467079). Toivo Kuula (1883-1918) was a conductor and composer who studied in a number of European centres and spent some time as a composition student of Sibelius. His piano works represent only a modest portion of his oeuvre which includes more than 50 works plus a few posthumous items.
Kuula was a self-taught pianist whose earliest compositions date from 1900. While he never achieved virtuosic stature with the instrument, his eloquent writing suggests that he understood it profoundly. Johnson's playing immediately captures the stylistic brew of Kuula's late Romantic and early modern influences. His technique is fluid and confident and suits this music perfectly.
The disc's program includes Two Song Transcriptions Op.37 which are especially beautiful and whose distinctive character easily sets them apart from the piano pieces. Johnson has done a wonderful job of drawing attention to a worthwhile creative voice not often heard.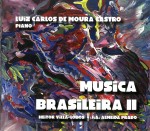 Luiz Carlos De Moura Castro's new disc Musica Brasileira II (store.cdbaby.com/cd/luizdemouracastro10) is a collection of three substantial works: one by José Antônio Almeida Prado and the others by Villa-Lobos.
Prado's Sonata No.5 "Omulu" is part of his cycle of Afro-Brazilian compositions. It's a wild conception of ideas, dense, colourful and highly energized. The architecture is formal but the spirit of the piece is raw and untamed. De Moura Castro performs it with astonishing force and insight in an impressive combination of wild abandon and discipline. The composer dedicated the work to him and he premiered it in 1986 in Switzerland.
Villa-Lobos dedicated Rudepoema to Arthur Rubinstein. It's a huge work of nearly half an hour and reflects, in an extended fantasy format, the composer's deep affection for and artistic admiration of Rubinstein's playing.
The other Villa-Lobos work is the fantasy for piano and orchestra Momo Precoce. This track was recorded live at a March 1985 performance and carries the acoustic colour of its period's recording technology. It too is a lengthy piece, with some programmatic content depicting a Brazilian children's carnival. Despite its vintage, the performance is first rate and completely engaging.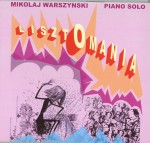 Mikolaj Warszynski is an accomplished performer and teacher. His latest recording Liszt-O-Mania (University of Alberta - Wirth Institute for Austrian and Central European Studies WIR07/2018; mikolajwarszynski.net/lisztomania) is a well-chosen program of favourites by Liszt, and therefore, an easy program to sell but a tough one to perform. As an academic, Warszynski brings his love of history and research to his liner notes. They are concise, captivating and inspiring. Moreover, they create the right expectation for his performances.
Warszynski sees Liszt as a spiritual explorer rather than solely a wild keyboard demigod. He expresses this by creating greater distances between moments of ferocity and moments of repose. This contrast is powerful, spellbinding and reflects a mature understanding of the composer's intentions. Ballade No.2 in B Minor is a fine example of this device but the bonus track, Sonetto del Petrarca 123 is the most memorable, because of its artful application.
Lisztomania is less manic than its title might suggest, and it offers far more than a recital of "favourites" can usually manage. There's some arrestingly beautiful playing on this disc.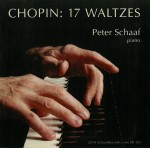 Peter Schaaf has released a third recording following his return to the keyboard after a lengthy hiatus pursuing other creative ventures. Chopin: 17 Waltzes (Schaaf Records SR 103; schaafrecords.com) is a collection of waltzes divided between those published during Chopin's lifetime and those published posthumously.
Schaaf's approach is relaxed and the tempos reflect this, often being a touch slower than is commonly heard. His playing is wonderfully clear and articulate. The all-important ornaments that give Chopin's writing its identifying signature are unerringly executed with impressive consistency. Waltzes Op.34, No.3 and Op.69, No.2 are terrific examples of this splendid technique. Schaaf also brings a welcome degree of introspection to this music that is especially poignant in the minor keys. He creates a feeling of heightened mystery that, combined with a slower tempo, make pieces like the Waltz in C Sharp Minor Op.64 No.2 an entirely new experience.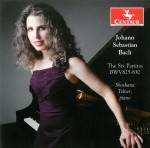 Shoshana Telner's latest release is a 2CD set titled Johann Sebastian Bach – The Six Partitas BWV825-830 (Centaur CRC 3642/3643; centaurrecords.com). The joy of playing or hearing Bach lies in the search for melody. Regardless of how familiar a work may be, chances are that a hidden fragment of melody will reveal itself, making the already beautiful impossibly better. This is how Telner plays. From her first phrase she declares her intention to mine every treasured nugget in Bach's motherlode of counterpoint. These French dance suites are replete with ideas great and small lying in every range of the keyboard voice. Telner's technique unfolds each one carefully. The versatility of the nine-foot Fazioli she plays allows for rich dynamic contrasts and subtle touch variations to highlight each new idea she encounters, as if to coax them out of hiding. It's a mindful, disciplined and loving way to handle this music and the result is a breadth of beauty difficult to describe.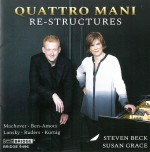 Steven Beck and Susan Grace are the second incarnation of the piano duo Quattro Mani. Their new recording Re-Structures (Bridge 9496; bridgerecords.com/products/9496) is a wonderfully programmed disc of contemporary works for two pianos plus a variety of other instruments.
Poul Ruders' Cembal D'Amore for piano and harpsichord places the piano mostly on the left audio channel while the harpsichord occupies the centre and right of the audio spectrum. Not only is the stereo effect immediately engaging but the writing too grabs the attention with very clever keyboard combinations and colouristic effects.
György Kurtág's Életút Lebenslauf Op.32 uses a normally tuned piano in combination with another tuned a quarter tone lower and also calls for a pair of basset horns.
The title track Re-Structures by Tod Machover is written for two pianos and live electronics. It's dedicated to Pierre Boulez for his 90th birthday and is inspired by Boulez's own works for two pianos Structures.
The opening and closing tracks are for the duo alone. The final one is particularly intriguing for its relentless adherence to a Latin beat. Ofer Ben-Amots' Tango for the Road provides a memorable finish to this excellent production.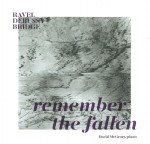 David McGrory's new release Remember the Fallen (store.cdbaby.com/cd/davidmcgrory2) marked the 100th anniversary of the end of the Great War, 1914-1918. He's chosen three works to represent the responses of composers affected by the conflict.
Le Tombeau de Couperin is Maurice Ravel's memorial to people he knew who had lost their lives in military service. Each of the work's movements is dedicated to them. It's not a directly programmatic piece and doesn't set out to capture the mood of the period. It's simply a contemporary expression inspired by Couperin's 17th-century keyboard suites. McGrory has an impressive facility with the speed Ravel requires to execute the Prelude, Rigaudon and Toccata but he makes his greatest impact with the very tender and heartfelt Minuet. There's a tremendous feeling of suspended melancholy that hangs over the entire movement. Gorgeous.
Frank Bridge's Piano Sonata gives McGrory a similar opportunity. Its second movement is an extended calm between the work's violent outer movements and his performance of it is profoundly moving.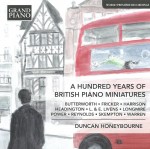 Duncan Honeybourne performs an entire disc full of world premieres in his recent recording A Hundred Years of British Piano Miniatures (Grand Piano GP 789; naxosdirect.com/items/a-hundred-years-of-british-piano-miniatures-467080). Eleven composers' works arranged chronologically give an illuminating view of the piano miniature's evolution. English composers seem to have a deep and abiding affection for a sense of place, and they allow this to spark their creativity. Whether city streets or countryside, experiences had there are the prime resource for these miniatures.
The disc is full of these very short tracks, beautifully selected for their contribution to the program and historical relevance. Those from the first half of the last century seem to share a common language despite the great upheavals that changed the world in which they were conceived. The more contemporary ones are somewhat less tied to the charm of a place and are more outward-looking in concept. There is a remarkable degree of originality throughout all these works that makes this disc an engaging listen from start to finish.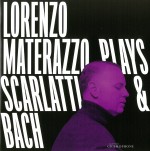 Lorenzo Materazzo takes a freely modern approach in his newest recording of Baroque repertoire Lorenzo Materazzo Plays Scarlatti & Bach (Austrian Gramophone AG 0010; naxosdirect.com/search/lorenzo+materazzo). He's an active performer, composer and musicologist bringing a thorough rationale to his performance decisions. Materazzo extracts the greatest amount of emotional content possible from every phrase and thematic idea. His tempos are unconstrained by conventional practice and his dynamics are unashamedly romantic. He argues that both composers would have spoken this musical language had they lived today and points to the way his interpretation realizes more fully the potential of each work.
Scarlatti's familiar Sonata in E Major K.380 proves an instructive comparison with almost any other version. Like all the other tracks, it's an intimate recording with the mics very near the strings. Materazzo's effort is persuasive, credible and very much worth hearing.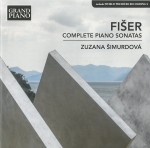 Zuzana Šimurdová introduces the music of a hitherto unrecorded composer in her new world premiere recording release Fišer – Complete Piano Sonatas (Grand Piano GP 770; naxosdirect.com/items/fišer-complete-piano-sonatas-417996). Luboš Fišer was a 20th-century Czech composer whose works are becoming better known through their publication by Barenreiter. His eight piano sonatas span the period from 1955 to 1995. He discarded the second sonata of which he was highly critical and the work was never recovered. Sonatas No.1 and No.3 are in three and two movements respectively while all the rest are single movements only.
Šimurdová is a powerful performer completely capable of the turmoil that is central to Fišer's writing. Her ability to retreat into more tender moments of his music is what makes it truly human. Kudos to her for championing this voice.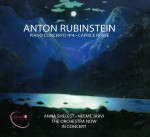 Anna Shelest delivers a powerhouse performance in the new release Anton Rubinstein Piano Concerto No.4 (Sorel Classics SC CD 013 sorelmusic.org/Sorel/Recordings.html). She shares the stage at the Lincoln Center with The Orchestra Now (TON as they like to be called). This ensemble comprises specially chosen musicians from leading conservatories around the world. Their youthful approach breaks the mould of traditional orchestral players with their avid participation in pre-concert talks, onstage introductions and other forms of audience engagement.
The Rubinstein Concerto No.4 is gargantuan and Shelest is simply brilliant in her navigation of this iconic 19th-century Russian's work. She captures the rich beauty of all Rubinstein's melodies, both broad orchestral statements and intimate piano utterances. Conductor Neeme Järvi brings his extraordinary skill to the podium to direct the energies released by the music.
The CD also includes Rubenstein's Caprice Russe Op.102 whose strong national folk content stands in contrast to the more European flavour of the concerto. It's a thrilling live recording.