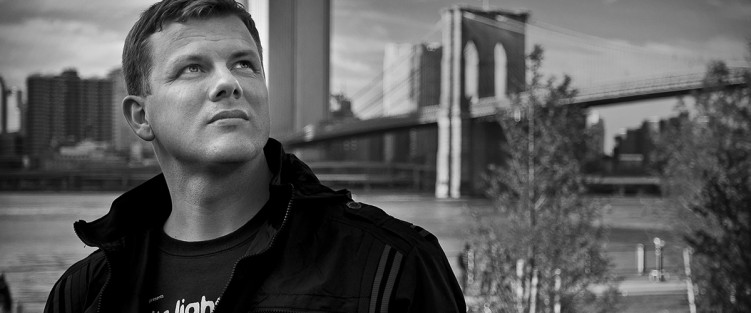 "Overpow'ring light burst upon my startled senses!"
– Northern Lights, Ēriks Ešenvalds
At a certain point in the blended storytelling, music, and video multimedia monument Ēriks Ešenvalds calls Nordic Light Symphony, he has singers wet their fingers, running them against the rims of glasses filled with various amounts of water. The movement causes ethereal pitches and overtones, evoking one of the greatest natural phenomena beyond our planet - the Aurora Borealis.
The Aurora Borealis has long captured the imagination of Ešenvalds, as it has countless others for millennia. This striking magnetic effect, also known as the Northern Lights, is inseparable from the people who live in the Northern regions of the planet. Stories, spirituality and life itself have been built around and through these stellar experiences. But they are a visual experience, without sound. "Keep in mind this is the Earth's largest atmospheric optical phenomenon," Ešenvalds told Inga Ozola of Latvian Public Broadcasting. "When it overcomes the starry skies above you, your vision alone cannot take it all in."
Ešenvalds comes to Toronto as part of a visit organized by the Orpheus Choir of Toronto for the Canadian premiere of his Nordic Light Symphony. Premiered in 2015 with the Liepāja Symphony Orchestra and State Choir Latvija, conducted by Māris Sirmais, the work was awarded the Latvian Grand Music Award, the highest musical honour of the composer's home country. This was Ešenvalds' third time receiving the award for choral compositions in his career.
Laura Adlers, of the Ottawa-based Adlers Agency, is a core part of the team that has led to Ešenvalds coming to Canada. She was with him in 2015 when he gave the keynote at the Singing Network in St John's, Newfoundland (and kissed the cod, which as the story goes makes him an official Newfoundlander). A lot of what interests him is the "connection of nature and faith," sentiments well-shared with inhabitants of The Rock. Nature strongly shapes his musical and creation process; and he is incredibly careful with his craft. "I have learned first to find the idea or story of the piece," he said in an interview with choral conductor, composer and music journalist Andrea Angelini on her website. "Then I go to the library to find perfectly suitable lyrics; and only then I have my nibbled pencil and a blank music sheet and at my piano I compose the piece."
Nordic Light was an expedition of love. The work is the result of four years of research and the culmination of a very careful thought process inherent in his unique approach to storytelling. Overlapping with a two-year appointment at Trinity College, Cambridge University, UK, completed in 2013, Ešenvalds studied 150 books and spoke with experts on the Aurora Borealis. "I was fascinated by their dimensions, the versatility of their colours, and forms, and the mystical legends rooted in Northern folklore (including folksongs)," he said on musicabaltica.com. Part of Nordic Light relies on the storytellers themselves as part of the multimedia experience of the narrative. By video, 22 storytellers bring life to the music directly from the North from the Iñupiat and Inuit peoples, and people from Iceland, Latvia, Finland, Norway, and Estonia. In total, Nordic Light explores 33 distinct stories about the lights.
In a TEDx Talk given in Riga, Ešenvalds explains the diverse stories he learned. He acknowledges that many of these stories are gone, lost: "The unique cultural heritage had disappeared." Yet, a multitude of stories remain in many places where the lights are perceived and mythologized. Latvian skies rarely see the lights, but they are not unknown. Folklore tells stories of fallen warriors continuing their fights across the sky. To some, it is a giant fox jumping around, throwing the lights up into the sky along with the snow. For others, it is spirits playing soccer. Some of the stories are more sinister: if you whistle at the lights, they'll chop your head off.
Robert Cooper, conductor of Orpheus, is a strong supporter of Ešenvalds. In 2011, one of Cooper's singers returned from a trip to Latvia with a pile of Ešenvalds' music, a name that was virtually unknown at the time outside of Latvia. "I was so intrigued by his music," says Cooper, "especially his longer piece Passion and Resurrection, unlike his other smaller works. I'm always looking for extended works for Orpheus and this was dramatic and theatric with semi-chorus and a demanding soprano line." Cooper performed the Passion in 2011 and again in 2013, with Ešenvalds visiting the second time as his popularity increased.
Cooper recalls: "Ēriks started telling me about this story, about all the stories around Nordic Light and I was very intrigued." Orpheus joined with the Pacific Lutheran University Choral Union, the State Choir of Latvia, the Berlin Radio Choir, the Melbourne Symphony Orchestra and chorus, and the City of London Sinfonia to commission the Symphony.
With Ešenvalds himself coming, many choral educators and groups across the region became interested in having him workshop. The program has evolved to incorporate various regions, multiple choirs and several Canadian cities, all made possible by the incredible support of Latvian Canadians, but also as part of Latvia's international celebrations of 100 years of independence. As Ešenvalds' popularity has grown, so too has that of Riga-based music publisher Musica Baltica. Distributed internationally under Edition Peters, Musica Baltica will be touring with Ešenvalds as a lead in the centenary celebrations and were a key partner in this tour.
Ešenvalds is particularly excited about his visits to universities along the trip. He will be visiting Mark Vuorinen, at Conrad Grebel University College, University of Waterloo (February 26); Jean-Sébastien Vallée, at the Schulich School of Music at McGill University (February 27); and John Armstrong at the University of Ottawa (February 28). Ešenvalds himself is an educator, having studied at the Latvian Academy of Music where he now teaches, since completing his Cambridge University residency.
In Toronto, the Orpheus Choir and That Choir are joined by their music directors – Bob Cooper and Craig Pike, respectively – for the Nordic Light Gala performance. Pike says: "Rehearsing Ešenvalds works, apart from being incredibly fulfilling, challenges us spiritually, musically and existentially." Both ensembles are enjoying the experience. "He writes with a great deal of depth. There's a quiet inner spirit," shares Cooper. "You know that something is happening behind his notes that he has really considered."
Prior to the performance, there will be the Canadian premiere of the documentary Nordic Light: A Composer's Diary followed by a one-on-one with Ešenvalds. Over the course of the visit, Ešenvalds will engage with audiences and musicians from Kitchener to Toronto, Ottawa to Montreal. He'll be back in Canada for Podium 2018 in St John's, Newfoundland.
Composers of Ešenvalds' calibre are rare finds; evocative storytellers at heart who listen to the world a little differently than the rest of us. And in listening, they can create a palette of sounds that evoke amazing things – the popping of the trees in deep cold, the wind over the land, the sounds of birds in the pitch black of night, and the especially powerful sound of hearing whales breathing in the fjords of Iceland – things heard and recreated in music by Ešenvalds. In many ways, Nordic Light is an act of listening, translated through Ešenvalds' unique way of hearing the world.
Toronto Events
A Choral Encounter with Ēriks Ešenvalds
A seminar and singer's workshop for choirs, conductors and fans of choral music. Wednesday February 21, 2018, 7pm. St John's Evangelical Latvian Lutheran Church, Toronto.
Canadian Premiere of Nordic Light: A Composer's Diary and One-on-One with Ēriks Ešenvalds. Saturday February 24, 2018, 3pm. Metropolitan United Church, Toronto.
Nordic Light Gala Concert featuring the Canadian Premiere of the Nordic Light Symphony. Saturday February 24, 2018, 7:30pm. Metropolitan United Church, Toronto.
Kitchener-Waterloo:
A Choral Encounter with Ēriks Ešenvalds
A seminar and singer's workshop for choirs, conductors and fans of choral music. Monday February 26, 2018, 7pm. Conrad Grebel University College, Waterloo.
Montreal:

Choral Encounter with Ēriks Ešenvalds
A seminar and singer's workshop for choirs, conductors and fans of choral music. Tuesday February 27, 2018, 7:30pm. Schulich School of Music, McGill University, Montreal.
Ottawa:
A Choral Encounter with Ēriks Ešenvalds
A seminar and singer's workshop for choirs, conductors and fans of choral music. Wednesday February 28, 2018, 7pm. St Joseph's Church, Ottawa.
Follow Brian on Twitter @bfchang
Send info/media/tips to choralscene@thewholenote.com.