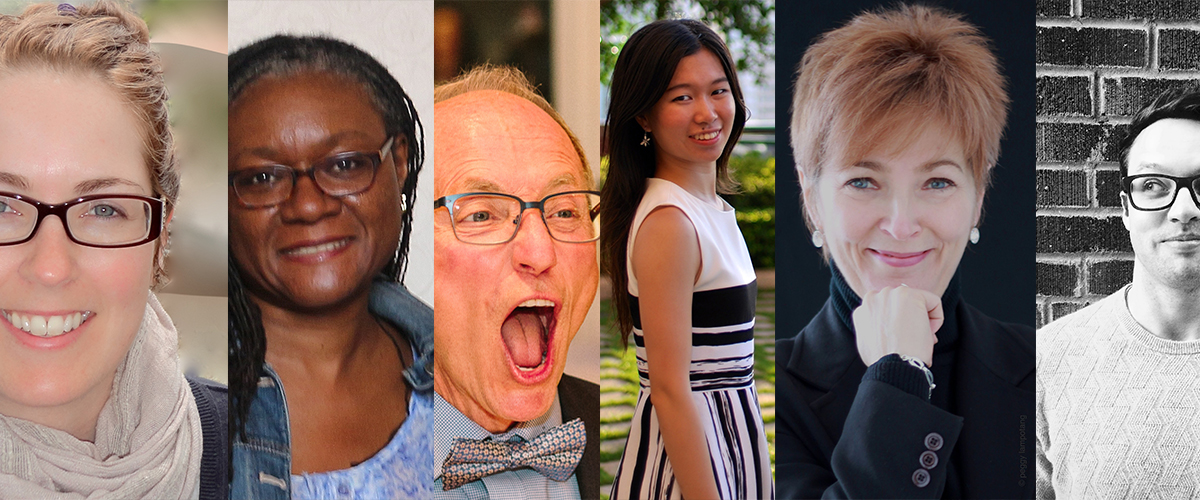 As someone who sings, I can't imagine my life without choral music in it. For many people this is a true statement. Dedicating time to sing invigorates, relaxes, strengthens and builds the body and mind. Every day there are countless articles being shared about the value of choral ensemble and the physical and mental benefits. In this month of choral celebration in The WholeNote, I've assembled six stories from choristers in choirs across the region. Taken together they are suggestive of the gorgeous choral tapestry of music and ensemble in our region. Moreover, they tell the same story – how choral music fulfills the need to share and be part of a greater whole.
For those of you who have never sung in a choir, choral music is unlike other forms of music. Humans have a fundamental, instinctual reaction to the sound of other human voices. Whether it's Whitney Houston, the Mormon Tabernacle Choir, or Pentatonix – we all relate to the sound of human voices raised in song. There's something incredibly powerful about joining voices together to create something so much greater than one person could ever hope to do alone. The metaphorical and physical power of this expression of music is unlike anything else. Don't be afraid to try!
For those of you who do sing in a choir, take a moment when you are singing next. Don't sing. Just have a look around at what is happening: listen, take it in. Even for a moment, this is why you are here, not just for yourself, but to share with all these other people.
Finally, for those of you who like choral or classical music, keep coming to concerts and donate. Choral music is the only major performing arts medium that does not pay its primary artists – the choristers. With the exception of a handful of choirs like Tafelmusik, the Elmer Iseler Singers and the Elora Festival Singers, the vast majority of choristers you see on stage are doing it for free. They don't derive a penny of profit, and in most cases pay to be part of the ensemble. Choral music cannot exist without an audience and you are more important to this process that you can imagine.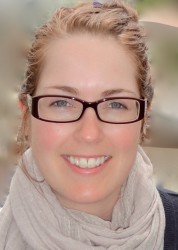 Kayla Stephenson
Alto, Florivox
"One of the main reasons why I chose Florivox over other ensembles in the city is that it is a non-audition choir," shares Kayla Stephenson. "I had not been part of a choir for over a decade prior to Florivox so I was a little apprehensive about…well everything! My first rehearsal included a lot of confusion, wrong notes and questionable rhythms. But despite all that, I was welcomed and encouraged to keep pursuing my interest in singing. Florivox members have been very supportive and have helped me to develop my singing abilities over the past several years."
Kayla gets to the root fear of a lot of people interested in choral music – the dreaded audition. Florivox, Univox and a host of other great non-auditioned choirs in the city can help navigate this space. Not every choir needs to perform at the level of the Toronto Mendelssohn Choir. Choirs at every level are representative of the diversity of experience and music in our city. The Univox and Florivox families are great examples of inclusive music-making.
Stephenson tells us more about the unique approach the choir takes. "Each year, Florivox has a weekend retreat," she shares. "We pile in our cars and head north of the city, for a weekend of singing and socializing! One evening, before dinner, each choir performed a piece we had learned earlier that day. Standing in a beautiful cabin-style hall, overlooking a peaceful Muskoka lake, here we were performing a piece together as a choir after just a few short hours of rehearsal. I will never forget the sense of accomplishment and happiness I felt singing to our fellow choristers."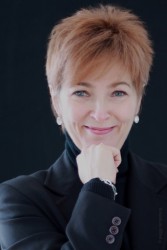 Francine Labelle
Soprano, Tafelmusik Chamber Choir
Most choristers, even the professional ones, have other duties. Francine Labelle is a soprano with Tafelmusik but also the director of public relations at the Toronto Symphony Orchestra. Over her career, she's been able to perform and tour countless times with various ensembles. One sticks out in particular: "A six-week tour of France with the Studio de musique ancienne de Montréal (SMAM) in 1984 remains one of the highlights of my musical life," she shares. "There was something magic about performing Monteverdi's Vespers of 1610 in old cathedrals."
Tafelmusik, with its focus on early music, requires a different musical approach. Flexibility, articulation, and a strong understanding of period phrasing are heightened even more in a Baroque ensemble. Labelle enjoys this singing very much. "I simply love Baroque music, and it seems to like me too! By that I mean it suits my voice and fits my personality," she shares. "I truly love choral singing; the collaborative aspect entails a certain dose of self-effacement which I find essential."
"I do prefer singing with small ensembles," she says. "Though I have been with the group for 22 years, I continue to enjoy the music and the camaraderie, but still have to pinch myself once in a while when I think of how lucky I am to be on a stage with such talented musicians." Many of us find ourselves in a Tafelmusik Chamber Choir performance feeling much the same way.
Tafelmusik has an exciting year ahead, not least of all some great programming with the Bach Mass in B Minor and the coming of a new artistic director, Elisa Citterio, who fully takes the reins next season.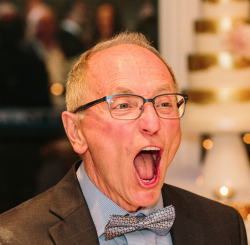 Mike Garboll
Tenor, Grand Philharmonic Choir
Regionally, there are excellent choirs all around. The Grand Philharmonic in Kitchener is one such example. Mike Garboll shares his thoughts on the experiences. "The excitement and opportunity to sing so much of the world's choral repertoire with the Kitchener-Waterloo Symphony Orchestra and outstanding soloists under our conductor Mark Vuorinen, is exhilarating, soul fulfilling and magical," he shares. "It is the depth and breadth of the intoxicating and addicting vast choral literature by the giants of classical music that compels me every year to subject myself to Mark Vuorinen's 'voice checks' (basically a re-audition)."
Garboll's story and path in choral music had an early start. "(It) would be as a Grade 9 high school student in the North York Youth Choir under the legendary Lloyd Bradshaw. It was during the first orchestral rehearsal of Zadok the Priest…the mounting expectation in the orchestral introduction that leads to the overwhelmingly brilliant, powerful and majestic explosion by the chorus took my breath away and left me awestruck. It continues to do this to me to this very day."
Sarah Maria Leung
Soprano, Exultate Chamber Singers
Sarah Maria Leung is a singer and a conductor. Just finished in her master's in Choral Conducting at the University of Toronto, she's been part of Exultate Chamber Singers for several seasons now, but it's not the first choir she has sung with. "I have been singing since first grade, so…it's been a wonderful 18 years now. Each ensemble I sang with taught me something valuable as a musician and as a human being. I received most of my aural skills and sight-reading skills through singing in choir, especially in university. I got to travel to many countries and gained some lifelong friends from all over the world."
She provides added insight, "I understand how the music we sing influences how we understand the human experience. Because of all these beautiful memories that I had making music with others, I want to allow other people, through conducting and singing, to have the same wonderful experiences that I had and will continue to have." Sarah has a host of diverse musical experience from around the world, starting in Hong Kong and including Los Angeles and European stops.
She has many stories from along the way including singing Britten's War Requiem, in Walt Disney Hall, but the experiences go much further back. "I guess I'll trace back to one 'concert' back in my high school days," she shares. "It was about a week before competing in the biggest school music festival in Hong Kong, and it's our choir's tradition to perform our pieces in front of the whole school during an assembly. In order to boost our confidence (or throw us a challenge, whichever), our music director at the time decided to have us scatter in the audience. Not just in the aisles, but in the seats – so our schoolmates and teachers were right next to us! But I wasn't scared at all – one thing I learned in singing in that choir was that singing is about touching people's hearts with our music…We really sang our hearts out. Many of our teachers and classmates cried after hearing our performance. Afterwards, over 100 people (from about 500 students) auditioned for the choir the next time we held an audition!"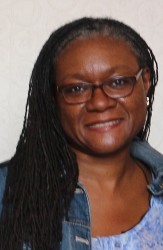 Ann-Marie Barrett-Tandy
Soprano, Toronto Mendelssohn Choir
Ann-Marie tells me about the places she is humbled to have performed in over her 19 years with the Toronto Mendelssohn Choir. "The music we perform, and the places where we've performed them, the friendships we form, and the sense of community and the support system that is developed is altogether memorable." TMC is at the pinnacle of large ensembles in not only the region, but the country, in terms of history, the quality of sound, the size, the administrative support, reputation and diversity of performance opportunity: from singing on the stage of Roy Thomson Hall, the Sony Centre, the atrium of Brookfield Place or the Student Learning Centre at Ryerson University, St. Paul's Basilica, Richmond Hill Centre for the Performing Arts or Mississauga's Living Arts Centre – performing in these venues is a real privilege.
One of the crown jewels for performance in Canada is Koerner Hall at the Telus Centre at the Royal Conservatory. For Ann-Marie, last November provided one of those amazing experiences unique to the Toronto Mendelssohn Choir – Felix Mendelssohn's Elijah. "The choir sang exquisitely! We breathed and sang as one, and were perfectly attuned to Noel's [Edison, conductor] every gesture. Speaking for myself, I was transported by the music, and the excellent soloists. It was a truly symbiotic performance. Although a recording could not have duplicated the mood of both the audience and the singers, and that it was a unique experience, it would have been amazing to have a physical record of that performance and to be able to say, 'I was there.'"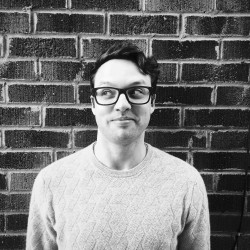 Don Pyper
Tenor, That Choir
"I think That Choir has a really unique dedication to storytelling and performance," shares Don Pyper, a That Choir tenor. "That all starts with Craig [Pike, the conductor]. He always challenges us to bring more to the music than just singing the notes on the page. Doing contemporary choral music reminds me that choral music is alive, it's evolving, and has something to say about the modern world." That Choir focuses entirely on a cappella choral music. Few choirs focus entirely on this repertoire and few do it as well as That Choir.
Due to Pike's extensive relationship-building, charisma and contacts all over the place, That Choir is incredibly active beyond just the boundaries of the 6ix. Pyper shares a rather perfect story of the power of music to connect and enhance communities it touches. "That Choir sang a concert in Barrie a few months ago. At one point Craig asked a little girl in the front row if she knew how to conduct and she responded "I'm only seven!" Craig brought her onstage and told her to move her arm up and down, down beat, up beat, really basic, then brought us in on something we had just sung and then walked off the stage, leaving this girl all by herself, arm waving, all of us eyes-glued to her while we sang. She looked awestruck, thrilled, terrified, spellbound. You choose an adjective. But the look on her face was the distillation of why everyone in the choir loves choral. I think most of us, audience included, both laughed and cried when she walked back to her seat next to her dad. It was just a beautiful moment in time."
Brian Chang sings tenor in the Toronto Mendelssohn Choir and other Toronto-based choirs. He is The WholeNote's Choral Scene columnist.