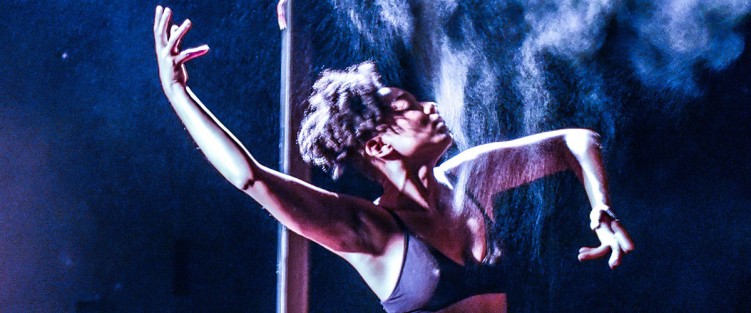 The SummerWorks Performance Festival is celebrating its 29th year of showcasing new and groundbreaking multidisciplinary theatre, music, and dance in Toronto from August 8 to 18.
Though similar to the Fringe in that there are many wildly different companies and artists to see, SummerWorks is very different in that the Fringe chooses its shows by lottery, while Summerworks chooses its shows by a careful process of application and selection. Under artistic director Laura Nanni's leadership, the festival's jury process has led to increasingly fearless, risk-taking programming, giving both artists and audiences an opportunity to explore many of the often difficult ideas and topics at the forefront of our contemporary world.
This year there are over 400 performers in over 30 events, based mostly in the Queen Street West area near the Theatre Centre, but also at individual sites around the city. Looking at the lineup of music theatre works, five in particular stood out for me. While all completely different, they do have two things in common: each piece has an urgent story to tell – and in each case, music is an integral part of the telling.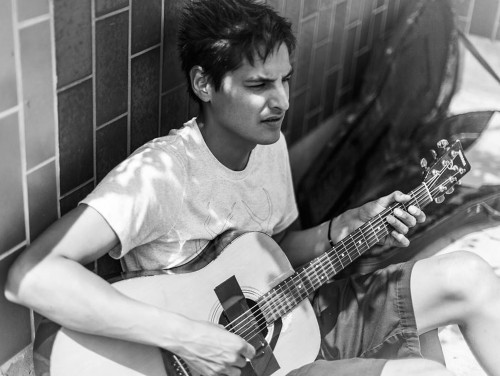 1. Cliff Cardinal's CBC Special
Theatre Centre, BMO Incubator, August 11-17
Perhaps the most high-profile music theatre work in the Summerworks Presentations series is Cliff Cardinal's CBC Special. A highly anticipated follow-up to Cardinal's multi award-winning solo show Huff, it teams him again with his director/dramaturge Karin Randoja. While Huff was hard-hitting in its depiction of the lives of a group of Indigenous youth dealing with substance abuse and a high risk of suicide, audiences also found it hilarious and this same combination of dark humour and grounded storytelling is expected in this new solo show, though this time it will probably be on the lighter side. Cardinal (son of acclaimed Canadian actor Tantoo Cardinal) grew up on the Pine Ridge Indian Reservation listening to CBC Radio, but not hearing the experiences of his family and community being represented very much in its programming. To address that gap, he has created his own 'CBC broadcast' and filled it with dark and catchy folk songs, miraculous stories of familial resilience, and legends of Turtle Island survival, with an aim of entertaining – as well as giving untold stories their time on the air.
2. Audible Songs from Rockwood
Theatre Centre, Franco Boni Theatre, August 10-18
On the darker side is Audible Songs from Rockwood, a "concert staged for theatre" based on the album of the same name by Simone Schmidt and her band Fiver. The songs in turn are based on the case files of women incarcerated at the Rockwood Asylum for the Criminally Insane in Kingston, Ontario between 1856 and 1861. Yes, prison and criminalized insanity make for a dark musical show, but this is part of what makes SummerWorks important – that it does not shrink from telling these uncomfortable stories.
Schmidt, a veteran songwriter, spent two years conducting research in the prison archives, retrieving the stories of these women. This led to an acclaimed album of songs that have now been turned into a theatrical event (co-created with director Frank Cox O'Connell and designer Shannon Lea Doyle), which uses these story songs as a starting point to ask questions about not only the historical definition of sanity, but also the contemporary ramifications of a system of incarceration built upon the foundation of a colonial settler agenda. Schmidt, who has a distinctive husky alto voice, leads the cast of three which includes Carlie Howell and Laura Bates.
3. Crossing Into Lullaby
Theatre Centre, BMO Incubator, August 8, 10, 11
In the Lab series of works at an earlier stage of creation, Crossing Into Lullaby takes as a starting point an old family story of an undiagnosable sickness that binds the living to the dead. More enigmatic fable than historical fact, the show revisits this story in a re-telling by creator Dian Marie Bridge and a team of multi-disciplinary artists, and harnesses voice work and electronic soundscapes in an attempt to cure the sickness by breaking the bindings of the story's characters' unspoken fears and laying them to rest. The use of music to heal in the story and production is particularly intriguing.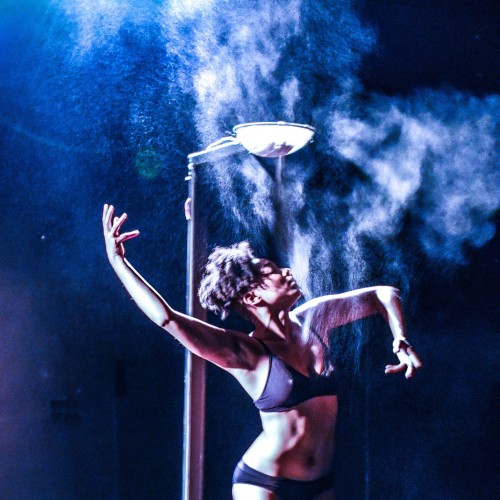 4. Black Ballerina
Theatre Centre, BMO Incubator, August 11, 14, 18
Another show in the Lab series, Black Ballerina, starts from a very real and very personal point of view – that of creator and performer Syreeta Hector, a young but already highly accomplished dancer and educator of mixed Indigenous, African, Canadian and French descent.
Trained at the School of Toronto Dance Theatre as well as the National Ballet School's Teacher Training Program, and having received a master's degree from the Dance Program at York University, she uses this new solo show to explore questions of identity and dance form, specifically the clash between her own blackness and the usually white bodies of the classical ballet world. She promises to dig into these issues, including the need we all feel to fit in, through storytelling, movement and music (an original score by Zarnoosh Bilimoria). To give even more depth and detail to her vision is movement dramaturge Seika Boye (It's About Time, Dancing Black in Canada 1900 - 1970). It will be fascinating to see the range of movement the show employs.
5. The Breath Between
Theatre Centre, BMO Incubator, August 8, 10, 12, 16
The Breath Between, created and performed by the young artists of the AMY (Artists Mentoring Youth) Project, seems to strike a true note of hope in the context of calamity. Set in a future following a climate catastrophe where everyone is forced to live under the control and cover of "the Dome," the queer youth of Tkaronto emerge to take part in the first Pride event in years, only to discover that it is not the celebration they had hoped it would be. A small band of them break out of the dystopia and journey into space to explore the meaning of community, connection, and home. While the format of an interweaving of monologues, poetry, movement and music is not in itself ground-breaking, it sounds as though the content is refreshing in finding positivity despite the surrounding dystopia. The young characters share stories of their resilience, but even more importantly, their dreams of what new worlds we can make together – even in apocalyptic times.
Please see www.summerworks.ca for a full schedule and information about all the shows and events. Tickets for most shows are $15-35, and some events are free.
Jennifer Parr is a Toronto-based director, dramaturge, fight director and acting coach, brought up from a young age on a rich mix of musicals, Shakespeare and new Canadian plays.