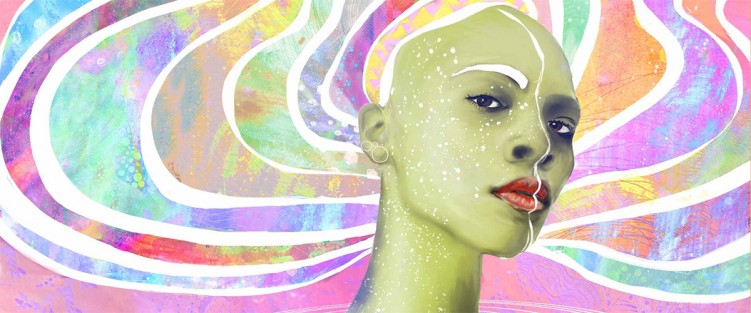 For the second year in the row, a group of committed exploratory musicians are celebrating during the weekend around International Women's Day, March 5 to 8, with Women From Space: a four-day festival at two Toronto venues, Burdock and 918 Bathurst. This year, Women From Space is geographically even wider in scope than previously, with musicians arriving from Halifax, Vancouver, New York and Baltimore to play alongside committed performers from the GTA. The mostly women-centred 16 sets will feature free improvisation, contemporary notated music, dance, intercultural projects and even some pop grooves. "Our goal is to create a festival that is majority women performers, but not exclusively women," explains alto saxophonist Bea Labikova, one of Women From Space's two organizers. "We do our best to present the festival as a celebration of International Women's Day, which anyone and everyone can and should celebrate."
The Women From Space name was initially used for a series curated at the Tranzac Club by festival co-organizer, soprano saxophonist Kayla Milmine. "I drew inspiration from Sun Ra, especially the film Space is the Place," she remembers. "I like the idea of 'women from space' exploring the universe for new musical sounds and ideas and featuring them in this festival."
The majority of the Women From Space performers this year are women, with efforts to feature queer, transgender and non-binary artists; men will be playing as well, largely in supportive roles to the women improvisers, composers, and bandleaders. While the number of participants has increased over the 2019 festival, showing the depth of Toronto's musical scene, only a few individual performers are returning this year. Furthermore, these returnees' 2020 Women From Space projects are completely different than the ones they were involved with in 2019. Notes Labikova: "We are consciously trying to expand our scene as well as audiences, by presenting new performers each year."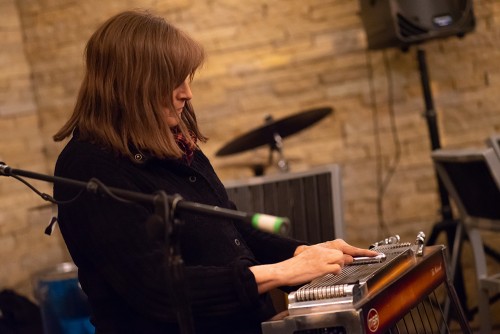 Another change from 2019 is that financial resources were made available to Women From Space from various funding bodies, allowing the festival to host sets featuring international players. For instance, Baltimore-based pedal steel guitarist Susan Alcorn will play a solo set at Burdock on March 5, sharing a bill with solo sets by Halifax-based guitarist Amy Brandon, Vancouver harpist Elisa Thorn, and Toronto-based keyboardist Claire Yunjin Lee. At that same venue two days later on March 7, New York soprano saxophonist Sam Newsome will improvise alongside Milmine. On March 8, the official International Women's Day, the festival moves to 918 Bathurst for closing night celebrations. Among the features will be the duo of New York-based German tenor saxophonist Ingrid Laubrock and Canadian-in-Brooklyn pianist Kris Davis. That same night, New York double bassist William Parker will be part of a trio with locals, percussionist Germaine Liu and Labikova.
Although the American guests are known for their jazz and improvisational skills, composition will also be emphasized at the 2020 festival, including new works commissioned by the festival organizers. Toronto-based Dutch composer and vocalist Lieke van der Voort and Toronto saxophonist/clarinetist Naomi McCarroll-Butler are each composing works for a special festival ensemble of double bass, baritone saxophone and bass clarinet, which will give premiere performances at Burdock on March 6. McCarroll-Butler will also perform as part of a trio with bassist Lauren Falls and saxophonist Olivia Shortt, at the club that same evening.
Meanwhile, West Grey Township-based trombonist Heather Saumer has composed special pieces that will be premiered at 918 Bathurst on March 8 by Felicity Williams, Robin Dann, Thomas Gill and Alex Samaras, who are singers as well as instrumentalists. Also that evening, former Montrealer, now Toronto-based Elizabeth Lima will perform a solo set based around vocals, clarinet and electronics, interacting with visuals by Meghan Cheng which were specially commissioned for the performance.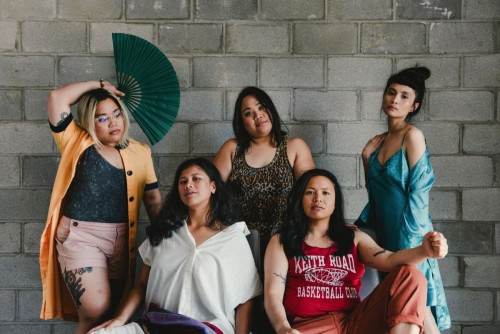 Other sets will emphasize still other music. On March 6 at Burdock, for example JUNO-nominated vocalist/trumpeter Tara Kannangara and her band will perform electric pop tinged with jazz. That same night, Teiya Kasahara, who specializes in contemporary opera and whose practice often incorporates opera, theatre, and taiko, will offer a solo set. At the same place the next night on March 7, all-women group Pantayo will preview selections from its upcoming album, which mixes percussive metallophones and drums from Kulintang traditions of the Southern Philippines with synthesizer-based electro grooves. On the final evening at 918 Bathurst, local independent dance artist Sahara Morimoto will perform with percussionist Raphael Roter.
These are just a few of the 40-odd performers who will be featured during the four days of this year's festival. "Ambitious, fresh and diverse programming helps us increase our audience base," states Labikova. "It also contributes to increasing Toronto's reputation abroad and draws attention and recognition to women in music." Plans for next year's festival are already being germinated, she adds, maintaining the four-day schedule and likely inviting more international players.
The second annual Women From Space festival takes place in Toronto at Burdock, 1184 Bloor St. West (March 5-7, 2020) and 918 Bathurst (March 8, 2020). For more information about the complete lineup, as well as details about tickets and festival passes, visit www.womenfromspace.com.
Ken Waxman is a Toronto-based journalist who has written about improvised and other musics for many years. Many of his articles can be found at www.jazzword.com.