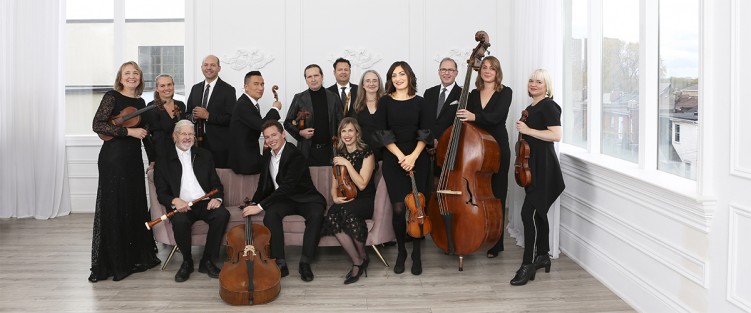 The COVID-19 pandemic has created a challenging new world for all involved in the performing arts. With public concerts and presentations indefinitely cancelled, countless artists have witnessed their performing opportunities diminish vastly, if not eliminated completely, and expert outlooks do not inspire great optimism. The Metropolitan Opera, for example, recently canceled the first three months of their 2020-2021 season – they will kick the year off with their New Year's gala on December 31 – and other organizations will likely follow with similarly cautious measures. In an environment where large gatherings may be prohibited for months (if not longer), how will arts organizations adapt?
Tafelmusik Baroque Orchestra provides one possible solution. On May 27 and June 3, Tafelmusik presented the first two concerts of their new Tafelmusik at Home series, a set of virtual shows featuring members of the orchestra broadcasting performances from their homes.
The next webcast, titled Fantasia, takes place on June 10 and features solo performances by harpsichordist Charlotte Nediger, violinist Patricia Ahern, and violist Brandon Chui, of works by the well-known composers Telemann, Bach and Couperin. Also on the program is Nediger's world premiere performance of Grégoire Jeay's The Phantom of Goldberg, for solo harpsichord.
The Phantom of Goldberg was commissioned by Tafelmusik for their Goldberg Variations concert that was scheduled to take place in April. To compose a piece that is intentionally intertwined with one of the baroque's monumental masterpieces is undoubtedly bold, but Jeay approaches Bach's greatness with humility. According to Tafelmusik's concert notes, Jeay says: "I chose not to write a 31st variation, but rather to offer an 'Ouverture à la française' which announces, very modestly, the immensity of this masterpiece. Bach himself writes a variation in overture form at the midpoint of the set (Variation 17), but it seemed to me appropriate to introduce another, as the overture style perfectly evokes the baroque epoch, and the nobility of the immense project which is the Goldbergs."
Caprice
After Fantasia, a concert with music by three icons of the baroque era, Tafelmusik at Home returns on June 17 with Caprice, an opportunity for listeners to discover some rare gems from the 17th and 18th centuries. William Herschel's Caprices for violin, Johann Matthias Sperger's Sonata per il contrabasso et violoncello, and a variety of viola and bass duets from eastern Europe make up this program, which will combine a variety of instrumental and national influences into a single eclectic performance.
Sonata
The final instalment of Tafelmusik at Home is Sonata, with violinists Cristina Zacharias and Elisa Citterio, as well as cellist Allen Whear, going live on June 24. Johann Sebastian Bach's music receives a prominent place in Sonata, with Zacharias and Whear performing the Partita in E Major and Suite in C Minor, respectively. Both works demonstrate Bach's mastery in writing for solo instruments and his ability to create polyphonic textures and contrapuntal effects from a single stringed instrument. What is easily accomplished on a keyboard is much less straightforward on a violin, yet Bach manages to imply canonic and fugal structures with his characteristic musical language and ever-present beauty.
Elisa Citterio, Tafelmusik's music director, brings solo violin music from outside Germany, including pieces by Sweden's Johann Helmich Roman and Giuseppe Tartini. Tartini was a well-known and prolific Italian composer whose works are still heard today, but Roman will be a new name for many. Although less-known than his western contemporaries, Roman has been called 'the Swedish Handel' and 'the father of Swedish music' and his works, though not as numerous as Tartini's, are high-quality and well worth becoming acquainted with.
Though the medium and circumstances are vastly different from 'normal', we must be grateful to all who are developing, adapting to, and entering a new stage of public performance – one that is still able to convey beauty and comfort, even from a distance.
Tafelmusik At Home continues online on June 10, June 17, and June 24 – for more information, visit https://www.tafelmusik.org/concert-calendar.
Matthew Whitfield is a Toronto-based harpsichordist and organist.