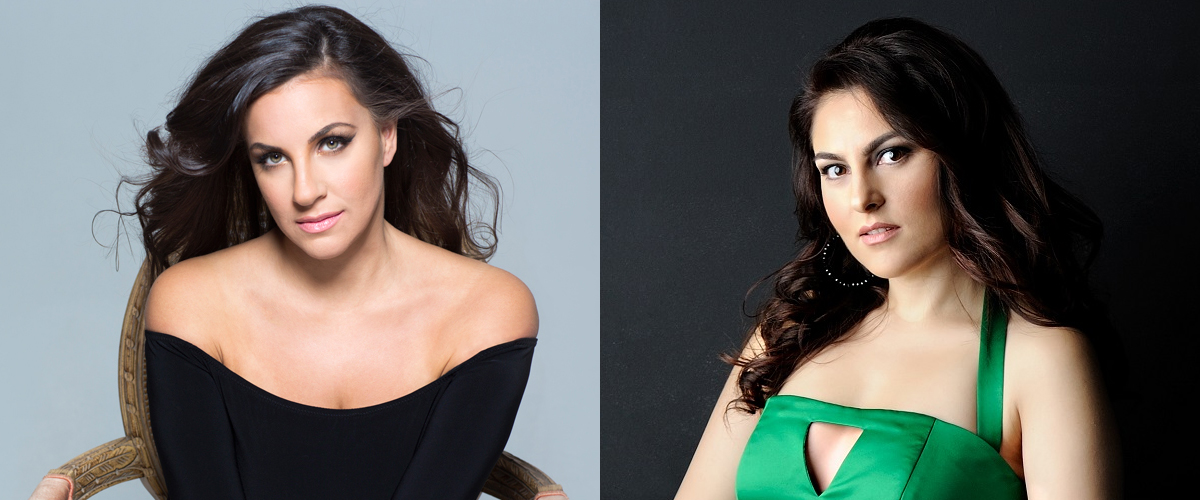 Art songs delivered in a full-on operatic register within a small resonant space such as Mazzoleni Hall can be hard to take, I've learned this Sunday.
On the program at the RCM's intimate, chapel-like hall were French the mélodies with their Orientalist flair, as well as a selection of Lebanese and Turkish folk songs in new arrangements chosen by the two singers, soprano Joyce El-Khoury and mezzo Beste Kalender. Robert Kortgaard and Rachel Andrist accompanied from the piano, and for one Ravel cycle Nora Shulman (flute) and David Hetherington (cello) joined the mezzo onstage. It was a well-programmed concert, diverse and thematically unified at the same time.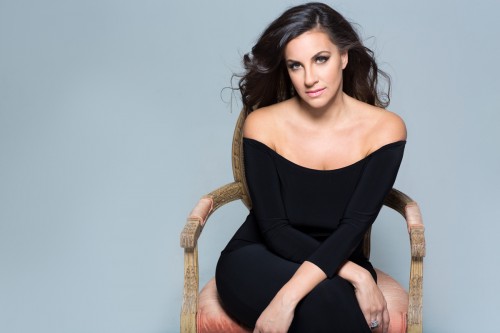 El-Khoury, Lebanese-Canadian soprano highly in-demand internationally as Violetta and Mimi, is a singer of exceptional glamour and stage presence. Her voice is opulent, with a beautiful upper top, but it did not seem like El-Khoury recalibrated it for the more contained, subtle and withholding recital genre. Most of the singing, whether that was the intention or not, came through as fairly loud—and I was seated in the last row. On that level, Ravel's 'Asie' from Shéhérazade sounds almost irate. 'Île inconnu' from Berlioz and Gautier's masterwork Les nuits d'été was a very loud statement, rather than a cheery invitation to voyage that leaves a lot of questions unanswered. But things changed in part two of the concert, in El-Khoury's program of Lebanese songs which she introduced and which are personally meaningful to her. As if by a magic wand, there it was: the real song intimacy. As if a camera zoomed in to a private moment between friends. This was an entirely different singer, very much capable of pianissimi, full of thoughtful inwardness, implicit rather than explicit, and generous.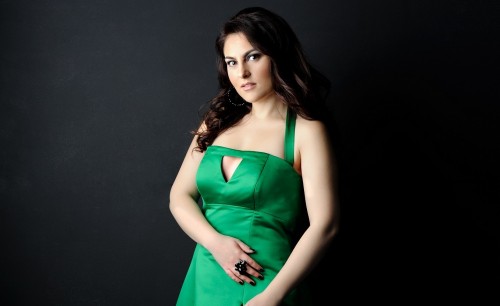 Mezzo Beste Kalender was more consistent. A fine French diction and rich dark timbre enhanced every song. Seductive and mischievous in 'Les roses d'Ispahan' by Fauré, Kalender added some wicked castanets playing to her gamut in Ravel's 'Zaïde: Boléro'. She was particularly memorable in Ravel's Chansons madécasses, alongside the flute and the cello. 'Nahandove' is unusually sensuous, even for a French song, and it would be fair to describe it as, in fact, sexual ('Arrête, ou je vais mourir / Meurt-on de volupté'). It, and the third song 'Il est doux', are voiced by a male narrator. He greets the female lover in the first, and orders female servants gently about in the third, but the middle song 'Awa!' is an outburst and a warning against such men. 'Do not trust the white men' is its refrain, and the verses explain what will happen when they arrive on distant shores and settle.
In part two, Kalender presented a selection of Turkish songs. One among them, 'My Nightingale is in a Golden Cage', she explained, was Kemal Ataturk's favourite, so she would sing it in homage to the Turkish statesman—the modernizer and secularizer of Turkey after the end of Ottoman Empire and the republic's first president.
The two women finished the program with Delibes' mega hit from opera Lakmé, The Flower Duet.
The Royal Conservatory presented "Mazzoleni Songmasters: L'invitation au voyage," featuring soprano Joyce El-Khoury and mezzo Beste Kalender, on November 11, 2018 at Mazzoleni Concert Hall, Toronto.
Lydia Perović is an arts journalist in Toronto.