My focus last month was Toronto as a cultural tourism destination, looking at the potential of several weekends for offering what I termed a festival experience – that is to say, more or less wall-to-wall concert going. Extraordinarily, November will begin with a whole week of just that, in the form of the new Chinese Cultural Centre's Toronto International Piano Competition. This is a major development in the musical life of Toronto.
Lu Wang and Lang-Ning Liu

The minds behind the CCC International Piano Competition, November 1 to 8, are two young adopted (like so many of us) Torontonians, Lang-Ning Liu and Lu Wang. Concert pianists themselves, they perform all over the world as solo recitalists, concerto soloists and together as the Juilliard Duo.

When they sat down with me to talk about their lives in music and the festival it was only two days before Lang-Ning was leaving for France to give two recitals and about a week before Lu was leaving for China, where (among other things) he was going to be meeting the conductor of the orchestra with which he'll perform a concerto next year.
I asked why they had decided to make Toronto home, and what had motivated them to undertake such a major project as an international piano competition. For Lang-Ning, who had come here at the age of 17 to study at the Glenn Gould School, and then went to Juilliard, Toronto is an ideal place for an artist. "You can find quiet places here where you can work," she told me. "In New York, no place is quiet." Lu told me he had lived in New York most of his life, and would not have thought of settling in Toronto except that his parents told him they want to come here to retire. That was a good enough reason for him, and within seven months of applying for landed immigrant status he was here. His parents, however, haven't yet arrived. "His mother runs a big music school in China," explained Lang-Ning; "She's not ready to give that up!"
Their reasons for putting their energy into a piano competition are related to their personal aspirations and goals. Lang-Ning feels strongly that music can be a force for good and for peace in the world. Lu, a child prodigy, has been immersed in music his whole life, and wishes to continue learning and to share his musical gift both as a performer and as a teacher. What motivated them was a wish to do something for the musical tradition.
"Each generation," said Lu, "needs to find its own reasons for embracing, mastering and continuing the art music tradition; it's as if each generation needs to re-invent it for themselves." They see this competition as a way of doing this, by encouraging and supporting the next generation of pianists and giving audiences an opportunity to hear the great pianists of the future before they are considered stars. "Think how many people there must be who would love to have heard Marta Argerich when she was 17!" commented Lu.
Their original idea was a music festival that would feature the best young pianists in the world. The difficulty of bringing many artists together at the same time persuaded them that a competition would be more feasible. To make the event more like a festival for both audiences and competitors, in the first two rounds each of the 24 competitors will give a short recital, and the jury will select the six semi-finalists. For those of us fortunate enough to attend much or all of the first round, it will be a wonderful opportunity to develop a more discerning ear, by hearing a wide range of approaches to
the piano.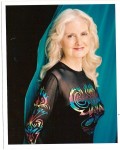 Christina Petrowska Quilico
To put this event into context I asked a few questions of Christina Petrowska Quilico, an international concert pianist who lives in Toronto.
Is there a hierarchy of piano competitions in the world? Where does the new Toronto competition fit in this hierarchy? In Canada the most prominent piano competitions are the extremely high profile Montreal International Piano Competition; the Honens, which is also becoming a Mecca for international pianists; and the Eckhardt-Grammate International Competition, which in addition to requiring classical and romantic repertoire has a contemporary music component. The competitions currently at the very top of the international hierarchy, however, are the Tchaikovsky, the Van Cliburn, the Queen Elisabeth and the Leeds.
The Toronto competition has an excellent jury, one of the factors that have enabled it to attract a good range of competitors from all over the world. I believe it will grow and develop into a major international event.
On what does the prestige of a competition depend? The winners and juries are what give these competitions prestige. Winners who make successful CDs and tours bring them notice. Pianists also feel that it is important to be judged by the top artist/performer/teachers from major schools. More important than prize money are the subsequent connections to the professional concert world: tours, bookings and media attention.
How does an aspiring concert pianist decide which of the many competitions available to enter? Aspiring concert pianists should have realistic expectations about their ability to perform under extreme pressure. They should select those competitions that require a repertoire that is comfortable and dependable under stress and suits their unique talents. You should have enough confidence in your ability to believe that you can win. Teachers are important in guiding the young pianists in repertoire selection and training. There are a lot of intermediate level competitions that would be a good training ground before attempting the big international ones.
What are the benefits to the competitors besides the prize money and the professional connections? The discussions about performances are invigorating, inspiring and educational for the performers. Feedback is crucial for competitors. That is how they learn to improve their performances. Competitions are about performing to your highest expectations. The satisfaction is not in the prize money but in being able to accept the challenge. For me the satisfaction in performing to the best of my ability is what I remember. I also loved bonding with the other pianists. We were extremely supportive of each other because we knew how difficult it is to be a concert pianist.
The first two rounds of the Toronto competition will be recitals by each competitor, which is somewhat unusual. What are your thoughts on that? I believe that the solo format is the way of the future. This gives the jury an opportunity to hear how the pianists construct a recital program and how they shape it musically.
What's in it for the audience? Forget "reality TV" – get the real deal! At piano competitions you get the entire gamut of human emotions: fear, obsession, desire, triumph, happiness, living on the edge, love and hate. They bring out the best and worst in people – but what a ride! There is always excitement, debate and occasional controversy in the selection of the winners.  So everyone should definitely go and cheer on the pianists for Toronto's new international competition.
Other Piano Events in November
Looking at other events featuring the piano in November I see that the month is particularly rich in piano concertos: Toronto pianist Peter Longworth performs Brahms' Piano Concerto No. 1 with the Oakville Symphony Orchestra on November 6 and 7. Longworth appears again in the listings on November 27 playing Saint-Saëns' Piano Concerto No. 2 with the Mississauga Symphony Orchestra. On November 13 and 14 Natasha Paremski will be the soloist with the Toronto Symphony in Dvořák's Piano Concerto in G Minor; and on November 17 Andreas Haeflinger will perform Chopin's Concerto No. 2 with the Toronto Symphony. The Unionville Symphonia's Remembrance Day Concert (actually on November 14) will include Mozart concertos performed by three youngsters: Frederick Kwan, Jerrick Lo and Bjon Li.
However, there seem to be fewer solo piano recitals than usual. Among them are Todd Yaniw performing Schumann's Carnival at the Richard Bradshaw Amphitheatre on November 2, Olena Klyucharova and Andriy Tykhonov at the KWCMS Music Room on November 7, and at noon the same day at the Royal Ontario Museum a recital by Leonard Gilbert.
Allan Pulker is a flautist and a founder of The WholeNote who currently serves as Chairman of The WholeNote's board of directors. He can be contacted at classicalbeyond@thewholenote.com.