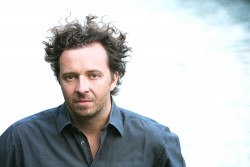 It was back in the late fall that we decided, here at The WholeNote, that a case could be made for a regular beat column covering the art of song, focussing not on choirs but on voice as a solo instrument. This column has been the result, and judging by the amount of material that leaps to hand each month, the decision was the right one. So count on it being a regular feature of the magazine, although likely under some other columnist's tender loving care. (And if that sounds to you like an invitation to apply for the job, you may contact me at the email address listed at the end of the column and argue your case.)
That being said, this month's listings offer a bewildering range of performances, which could all lay claim for consideration as examplars of the art of solo singing. There are the "hard-core" art song salons and recitals, jazz vocalists a-plenty, singer/songwriters. There is opera-out-of-context in the form of solo recitals of operatic repertoire. There is opera-in-concert. There are masterworks of the choral and/or symphonic repertoire that have embedded within them glorious moments of solo singing. There is cabaret. And perhaps most difficult to juggle, there is the fact that the performers themselves move from one genre to another, dragging their other tales behind them. So, aspiring columnists, be warned. Finding guns one can stick to as the writer of this column is no easy task.
Starting with art song, in its purest form, there is a fine array of concerts and salons "on tap." As mentioned last month, soprano Layla Claire is at Glenn Gould Studio May 3, as part of the Massey Hall/Roy Thomson Hall "Art of Song" series. And also at the Glenn Gould Studio, Off Centre Music Salon weighs in Sunday May 6 with a program of songs by Russian and Spanish composers as rendered by Joni Henson, soprano, Peter McGillivray, baritone, and Leigh-Anne Martin, mezzo.
Wednesday May 16, one of the genre's heavyweights, German baritone Christian Gerhaher, hits town for a recital at Koerner Hall, with the incomparable András Schiff at the piano. Composers on the program are all familiar, including Haydn, Beethoven and Schumann, but I'd be surprised if all the specific repertoire is. And even more surprised if even the ones that are familiar sound that way. A self-confessed autodidact, Gerhaher follows a resolutely self-directed path. "Beauty of the sound," he has been quoted as saying, "means getting the opportunity to attract the mental attention of people listening, to make them interested. That is the ideal, to attract attention for the work you are performing. You don't just do it for the applause — you do it for the content of the work. Everything about singing is difficult. Memorizing is difficult, even the melody, is difficult — there is no easy piece. Above all, there is no virtuosity in singing. A simple Schubert line can be harder than the most difficult virtuosic excerpt."
With Gerhaher as a sonic benchmark, make a point of taking in one or both of the other brave souls tilting at the giant windmills of 19th century baritone art song repertoire this month. The following day, Thursday May 17 at noon, Adrian Kramer renders Schubert's Die schöne Müllerin, with Christopher Mokrzewski, piano, at the Richard Bradshaw Amphitheatre, 145 Queen St. W. And on Sunday June 3 at 2pm, Music at Sharon kicks off its 2012 series with what could be something quite extraordinary: Schubert's Winterreise, performed by Daniel Lichti, bass-baritone; but with the Pentaèdre Wind Ensemble and Joseph Petric, accordion, accompanying. I heard something similar (on a rough studio tape six or seven years ago, with Russell Braun) and can say that whatever appreciation one has of Schubert's piano mastery going in is enhanced, rather than diminished, by hearing its threads disentangled this way.
Also of note: a presenter new to me, the Russian Chamber Arts Society, is presenting a very salon-like event "Voices of Spring: Russian Romances and Duets," at Remenyi House of Music, 210 Bloor St. W, Thursday May 24 at 7:30pm. Repertoire is songs by Rachmaninoff, Arensky, Rimsky-Korsakov and Glinka, and the performers are Vera Danchenko-Stern, piano, Patricia Green, mezzo, and Irina Mozyleva, soprano.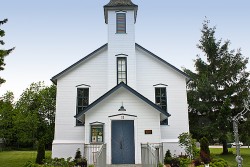 And finally, in terms of core art song repertoire, Bruce Ubukata and Stephen Ralls take their salon magic out of its more usual Aldeburgh Connection context, into the more bucolic surrounds of Bayfield, Ontario, for their two-day, three-concert Bayfield Festival of Song, June 2 and 3. Andrea Cerswell and Virginia Hatfield, sopranos, Alexandra Beley and Megan Latham, mezzos, Andrew Haji, tenor, David Roth and Geoffrey Sirett, baritones, will do the vocal honours, and if you have not so far heard of some of them, then part of the Ralls/Ubukata magic is that one day you very likely will.
Moving from art song to the more general category of vocal recital, the month has its usual embarrassment of riches, in venues large and small, and in a wide range of repertoire.
Saturday May 5 at 7:30pm, Westben Festival organizers Donna Bennett, soprano, and Brian Finley, piano, bring their considerable personal musical talents to Wexford Heights United Church with a show called "Lovin' Dat Westben!" and featuring works from Mozart and Puccini to songs from Show Boat and My Fair Lady.
Saturday May 12 at 8pm, Anna Belikova, contralto, is at Gallery 345 with "An Evening of Russian Opera," along with Luiza Zhuleva, soprano, Stas Vitort, tenor, Serkiy Danko, baritone, Solomon Tencer, bass, and Zenhya Yesmanovich, piano.
Thursday May 31 and Thursday June 7, Metropolitan United Church's Noon at Met series presents soprano soloists: Janet Obermeyer at the first, Marina Tchepel at the second.
The jazz vocal scene also brings us some notables this month, in venues large and small. "An Evening with Measha Brueggergosman" continues its roadshow May 4, in Kingston, and May 17 in Peterborough. Musideum, arguably the city's most intimate and unusual recital venue, showcases Yvette Tollar, vocals, and Dominic Mancuso, guitar on Wednesday May 2 at 8pm, followed by jazz vocal original, Rita di Ghent, at 3pm on Sunday May 13.
And the Canadian Opera Company's noonhour Jazz and World Music series at the Richard Bradshaw Amphitheatre brings a program of jazz standards and originals by Sophia Perlman, vocals, and Adrean Farrugia, piano, Thursday May 24, followed by original Latin jazz with Eliana Cuevas, vocals, Jeremy Ledbetter, piano, and Luis Orbegoso, percussion on Wednesday May 29.
All this, and we have barely touched on some of the more significant performances that seem to belong in this column. Or do they?
There are two performances of Beethoven's Symphony No.9, this month, for example: one by Orchestra Toronto on Sunday May 27 at 3pm, the other by the Hamilton Philharmonic on Saturday May 26 at 7:30pm. Both feature stellar soloists, several of whom could then lead us a merry dance through a whole range of other appearances this month. Mireille Asselin, soprano, for example, who appears with the Hamilton Phil, is also a member of the Canadian Opera Ensemble Studio, and in that capacity will be sharing the title role (with Ambur Braid) in the COC's May 23 ensemble performance of Semele.
Here, then, in brief, are some of the larger choral and orchestral works on offer this month in which the role played by solo voice seems to warrant more than a passing nod.
Friday May 4, 8:00: Masterworks of Oakville Chorus & Orchestra. Rachmaninoff Vespers & Renaissance Motets. Alla Ossipova, alto; Stanislav Vitort, tenor.
Saturday May 5, 2:00 and 8:00: Mississauga Festival Choir. Coast to Coast to Coast. Glynis Ratcliffe, soprano; Sabrina Santelli, alto; Charles Sy, tenor; David Anderson, bass-baritone.
Sunday May 6, 3:00: Pax Christi Chorale. 25th Anniversary Gala Concert – Elgar: The Kingdom. Shannon Mercer, soprano; Krisztina Szabó, mezzo; Keith Klaasen, tenor; Roderick Williams, baritone.
Sunday May 6, 4:00: Toronto Classical Singers. Singing Timeless Treasures for 20 years. Verdi: Requiem. Allison Arends, soprano; Mia Lennox-Williams, mezzo; Lenard Whiting, tenor; Bruce Kelly, bass.
Friday May 11, 7:30: Bach Elgar Choir. Mega Vespers. Alla Ossipova, alto; Stanislav Vitort, tenor. (Hamilton)
Friday May 11, 8:00: Lawrence Park Community Church/Greater Toronto Philharmonic Orchestra. Fridays@8: A Mixed Revue. Kimberley Briggs, soprano; Michèle Bogdanowicz, mezzo; Glyn Evans, tenor; Alastair Smyth, baritone.
Saturday May 12, 7:30: Peterborough Singers. Fauré Requiem. Claire de Sévigné, soprano; Andrew Tees, bass; Ian Sadler. (Peterborough)
Sunday May 13, 3:00: Toronto Chamber Choir. Charity Kaffeemusik: Bach Cantata. Bethany Horst, soprano; Colleen Renihan, mezzo; Stephen Hegedus, bass-baritone.
Saturday May 19, 8:00: Oratory of St. Philip Neri. The St. Vincent's Baroque Soloists. Natalie and Teresa Mahon, soprano; Richard Whitall, alto; Jamie Tuttle, tenor; David Roth, baritone.
Sunday May 20, 8:00: Toronto Continuo Collective. L'Authentique amour français. Emily Klassen, soprano; Bud Roach, tenor.
Wednesday May 23, 7:30: Toronto Mendelssohn Choir. Belshazzar's Feast. Daniel Bedrossian, treble; Shannon Mercer, soprano; John Relyea, bass-baritone.
Saturday June 2, 7:30: Chorus Niagara. Deep in my Heart. Operetta arias and highlights. Leslie Ann Bradley, soprano; Christopher Enns, tenor; Benjamin Covey, baritone. (St. Catharines)
David Perlman can be reached at publisher@thewholenote.com.