The prospect of losing an hour of sleep due to the beginning of Daylight Saving Time – the clock change, I may remind you, will take place at 2am on Sunday March 10 – is a daunting one for musicians and music fans alike, many of whom are no strangers to that particular time of the night. Despite its official allegiance to the day that follows, 2am really does seem like the end of the evening that precedes it; suddenly finding oneself at 3am feels as though it is dangerously close to the following day, and to all of the duties and responsibilities that morning imposes upon us.
Daylight Saving Time, however, has one particularly pleasant feature, the effects of which will be felt immediately by the music-going community of Toronto: the sunset, which, since the winter solstice, has been depressingly early, will suddenly shift a full hour later, meaning that as of March 10, the sun will set at approximately 7:17pm – at least according to the dubious website I consulted during my extensive research – and will set progressively later as we settle into spring. The consequence of this happy change? Leaving one's home in the early evening, so daunting when the sun sets on the frigid, ice-covered streets of Toronto at 4:40pm, will suddenly become much more appealing. Given the number of excellent shows happening in March, this is no small gift.
Joni Mitchell
The legendary singer Joni Mitchell, whose body of work touches upon folk, pop, jazz and many points in between, is a name that will likely be familiar to all WholeNote readers, not least because she has roots in Toronto; in her early 20s, she performed regularly in Yorkville at a time when the neighbourhood was better known for its folk clubs than for its boutique clothing stores. Mitchell, born in 1943, celebrated her 75th birthday on November 7 of last year; to commemorate the event, Decca Records organized a tribute concert, with artists such as James Taylor, Diana Krall, and Rufus Wainwright performing songs from Mitchell's catalogue at The Music Center in Los Angeles. The recordings from this event will be released on March 8 as Joni 75: A Birthday Celebration.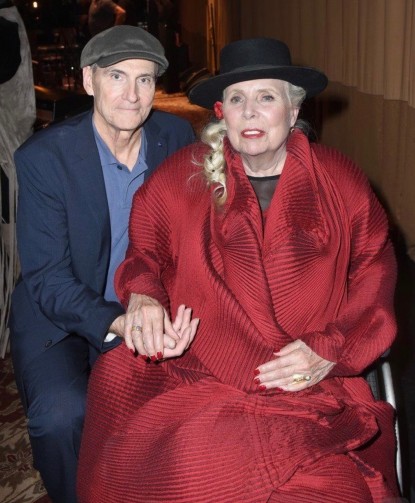 Mitchell, of course, has had a profound influence on multiple generations of Canadian musicians, and it is no great surprise that March will see numerous Mitchell-themed concerts taking place at various venues in Toronto. At Hugh's Room, singer Mia Sheard presents two consecutive nights (March 1and 2) of "Songs Are Like Tattoos," a tribute to Mitchell, featuring bassist Chris Gartner, pianist Tania Gill, drummer Ryan Granville-Martin, saxophonist Ernie Tollar, guitarist Joel Schwartz, and guest vocalists David Sereda, Marla and David Celia, Lori Cullen and Jennifer Foster. (Sheard has been performing a version of this show since 2008, when she put on her first Mitchell tribute.)
Also at Hugh's Room, on March 25: "The Life and Music of Joni Mitchell," a lecture and concert presented by musicologist Mike Daley, who will lead a discussion about Mitchell, as well as a performance with Jill Daley and Mia Sheard. Fittingly, given Mitchell's contributions to jazz, and her collaborations with musicians such as Jaco Pastorius, Wayne Shorter and Pat Metheny, her work will also be represented at The Rex. On Wednesday March 20, jazz vocalist Aimée Butcher will lead "For the Roses III,"a tribute to Mitchell, accompanied by saxophonist Matt Woroshyl, guitarist Brandon Wall, keyboardist Joel Visentin, bassist Jeff Deegan, and drummer Robin Claxton.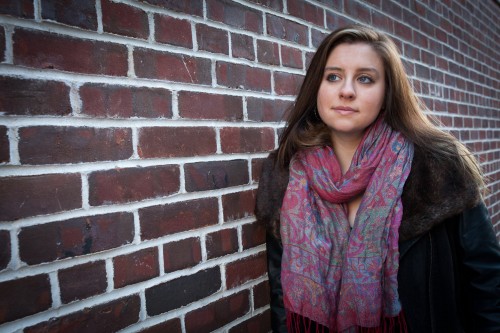 Women From Space Festival
While the abundance of Joni Mitchell tributes speaks to the enduring power of a singular artist's living legacy, the inaugural Women From Space Festival – taking place from March 8 to March 11, in celebration of International Women's Day – seeks to provide a platform for exciting newer musicians to showcase their craft and to develop their audience. One of the stated goals of the Women From Space Festival is to "celebrate women's artistic voices and achievements and to draw attention to an underrepresentation of women in free improvisation and jazz." Taking place at a different venue (Wenona Craft Beer Lodge, The Tranzac, Arraymusic, and Burdock Music Hall) for each day of its four-day run, the festival will include 16 separate acts, each of which will play a half-hour set. Organized by festival co-founders Bea Labikova and Kayla Milmine, both of whom will also be performing, the festival will feature a number of names that will be familiar to WholeNote readers, including Laura Swankey, whose EP Once More: for solo voice and electronics was covered in The WholeNote EP Review, Mingjia Chen, whose debut EP Feel Seen, featuring the Tortoise Orchestra, was also covered in The WholeNote EP Review, and Christine Duncan, who will be performing with Swankey and guitarist Patrick O'Reilly to close out the festival on March 11 at Burdock. Duncan is a prominent figure within the creative music community: she performs regularly, teaches in the jazz program at the University of Toronto, and conducts the Element Choir, a unique, improvising ensemble that has collaborated with artists such as Tanya Tagaq, that has been featured on the soundtrack to the major motion picture The Witch, and that has sung, in a variety of different incarnations, at major festivals throughout the country. Beyond these professional accomplishments, Duncan remains a leading vocalist in her own right, and her set with Swankey and O'Reilly (with whom she's previously collaborated) is likely to be a festival highlight.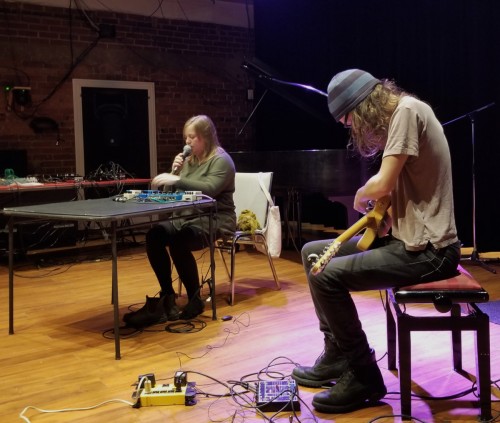 On March 15, guitarist Nir Felder plays The Rex, joining the Montreal bassist Rémi-Jean LeBlanc's band, which also features pianist Rafael Zaldivar and drummer Samuel Joly. Felder has made a name for himself over the past few years as an exciting new voice on the electric guitar, with credits on albums by artists such as David Weiss, Terri Lyne Carrington and Janek Gwizdala, as well as his own much-lauded album Golden Age, released in 2014. Felder's performance with LeBlanc's band represents an ongoing collaboration, which included performances at the Montreal International Jazz Festival in summer 2018, the TD Ottawa Winter Jazz Festival in February of this year, and in Guelph and Kingston on March 16 and 17, respectively, following the quartet's performance at The Rex. While LeBlanc is a strong upright bassist, the focus of this ensemble is on the intersection of jazz, rock and funk, with strong electric bass grooves underpinning the group's improvisational flourishes.
MAINLY CLUBS, MOSTLY JAZZ QUICKPICKS
MAR 1 AND 2, 8:30PM: Mia Sheard, Hugh's Room. Singer Mia Sheard presents two nights of music in tribute to Joni Mitchell at Hugh's Room, a show that Sheard has put on, in various iterations, since 2008.
MAR 8 TO 11: Women From Space Festival, Various Venues. In celebration of International Women's Day, the Women From Space Festival presents 16 acts over four venues, with an emphasis on improvised music.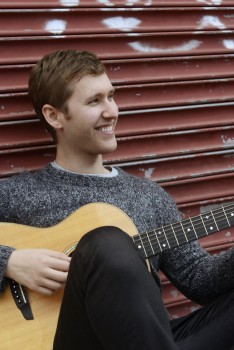 MAR 15, 9:45PM: Rémi-Jean LeBlanc and Nir Felder, The Rex. American jazz guitarist Nir Felder joins Montreal bassist Rémi-Jean LeBlanc's quartet for an evening of rock- and funk-inflected jazz.
MAR 20, 9:30PM: Aimée Butcher, The Rex. Jazz vocalist Aimée Butcher leads her band in tribute to Joni Mitchell, with an emphasis on the jazz side of Mitchell's body of work.
Colin Story is a jazz guitarist, writer and teacher based in Toronto.He can be reached at www.colinstory.com, on Instagram and on Twitter.