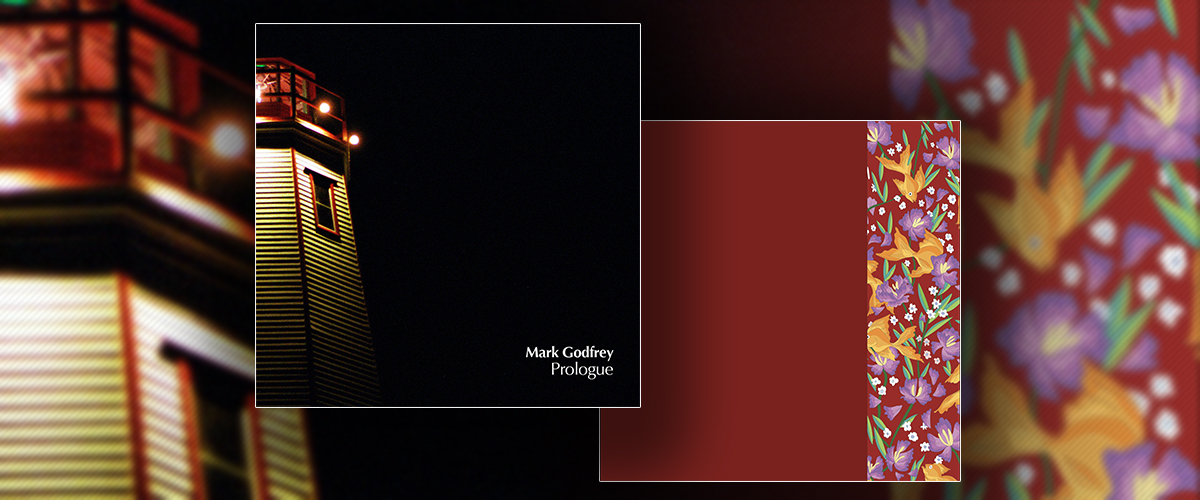 The WholeNote EP Review will be a new online series dedicated to the celebration of the EP, a release format that has seen an increased presence in the creative music community over the past few years. For myriad reasons – logistical, financial, artistic – EP production is booming, and we'd like to pay this welcome trend the attention it deserves.
In Volume 1 of The WholeNote EP Review, we take a look at two local projects: vocalist/composer Mingjia Chen's recent release Feel Seen, and bassist/composer Mark Godfrey's upcoming EP, Prologue.
(For details on what this series will cover, and how to submit an EP for consideration for review, read an introduction to this project here.)
Feel Seen, the debut EP from vocalist/composer Mingjia Chen, is a brief marvel, both for its technical sophistication and for its expansive, cinematic mood. Accompanying Chen on this EP is the Tortoise Orchestra, a thirteen-piece chamber ensemble that she leads (and which is conducted, for this session, by Tom Upjohn). Feel Seen draws strongly on a creative chamber tradition that limns the border of jazz and classical music, and which has been a significant part of the Toronto improvised/creative music scene since the early 2000s; fans of the work of Andrew Downing, or of Christine Duncan (with whom Chen has studied) will recognize some familiar influences. What makes Feel Seen so satisfying, however, is the way in which Chen is able to synthesize these influences into a unique, modern style.
"I had a mouth once," the first track on Feel Seen, begins with an urgent, lush rubato section that rises to a dramatic climax before the pulse kicks in. Chen, whose voice is tracked multiple times in complementary layers that are panned throughout the mix, tends to favour a frank, unaffected delivery that allows melodic content to shine. This is not to say, however, that it lacks colour; Chen has excellent dynamic control, both as a singer and composer. "Floatwalking," the EP's second track, celebrates the excitement of adventurous travel, and, fittingly, begins with a melody whistled in unison with the piano. With overtones of Aaron Copland, "Floatwalking" alternates between sections of 11/4 and 5/4, with percussive, pizzicato strings providing a rolling moment throughout the arrangement. "Friends," the third track, features over 20 distinct voices speaking in monologue about love and friendship; the piece is assembled as something of a collage, with short snippets of each vocal recording overlaid on top of one another. "Friend," the fourth (and final) track, begins simply, with Chen accompanied by solo piano before other instruments gradually creep in. "Friend" is close to double the length of any other track on Feel Seen, and Chen uses the space to great effect, patiently yoking together rich orchestration and evocative lyrical narrative.
Feel Seen would be a noteworthy achievement in the career of any musician, but as a debut release it is remarkable. Beautiful, mature and exceptionally coherent, it is well worth the listen.
Feel Seen was released on August 23, 2018. Check it out and purchase it at the following link: http://mingjia.bandcamp.com. Learn more about Mingjia Chen at www.mingjiamusic.com.
Bassist/composer Mark Godfrey has been a fixture on the Toronto jazz scene as a sideperson for the better part of ten years. A regular performer with Barbra Lica, Teri Parker, Joanna Majoko, the Toronto Jazz Orchestra and a host of other artists, he was awarded the Grand Prix de Jazz at the Montreal International Jazz Festival in 2014 as part of the co-led group Pram Trio. To those familiar with his credentials, it may come as something of a surprise that Prologue – a new EP featuring the talents of alto saxophonist Allison Au, pianist Chris Pruden and drummer Nick Fraser – is Godfrey's debut release as a leader. The wait, however, is worth it: on Prologue, Godfrey presents a clear vision of communicative, modern jazz, which privileges melodic inventiveness and group interplay during even the most fiery moments (of which there are plenty).
Prologue begins with the title track, a solo bass piece that functions as an intro of sorts to the second song, "Scott's Garden (Let Us Not Tarry)." It speaks to the nature of Godfrey's project that the "Prologue" (the track) is an understated, melodic affair that patiently builds in intensity, rather than an unrestrained technical showcase. In a similar fashion, Au begins her solo on "Scott's Garden" in duet with Fraser, further establishing a mood of exploration and creativity that runs through all of the music on Prologue. "La Lucha" features a beautiful solo from Pruden that begins in a sparse, impressionistic style, before building to a climax with Godfrey and Fraser before the transition to Au's solo. "Departure," a swinging, 3/4 song, is as close to a standard as Prologue gets; equal parts Bill Evans and early-2000s Mark Turner, it is also a tidy encapsulation of Godfrey's compositional influences.
Prologue is an accomplished, well-balanced EP, with confident, generous playing from Godfrey, Au, Pruden and Fraser. Melodically and texturally captivating from beat one, it is notable both for its compositional inventiveness and for the high level of musical execution from all involved.
Prologue will be released on September 28, 2018, with an EP Release Show at The Rex. When the time comes, check it out and purchase it at the following link: https://markgodfrey.bandcamp.com. In the meantime, learn more about Mark Godfrey at www.markgodfreybass.com.
Colin Story is a jazz guitarist, writer, and teacher based in Toronto. He can be reached through his website, on Instagram and on Twitter. For EP-related pitches, email him at epreview@thewholenote.com.