September has come around again, yet many of us are eager to squeeze as much summer as possible out of this swing season month. While the fall concert season in the past has typically begun this month, in recent years it seems the lines between summer and fall seasons are becoming less defined.
An example of this is the CNE. This quintessential end-of summer celebration for generations of Ontarians has for decades been the Canadian National Exhibition, affectionately known as the "Ex." Founded in 1879, this year it continues until September 5. Those of us who associate it with fond childhood fairground memories may have missed the news that these days, in addition to the midway, fair food and pavilions, the Ex hosts more than 80 performances of music and dance from around the world. The concerts mounted on the Transat Holidays International Stage located in Hall B of the Direct Energy Centre feature both local and visiting acts. In the words of the CNE, their programming "represents Canada's vibrant cultural mosaic."
The majority of the concerts take place in August but I found a few this month, which are of interest to world music aficionados. On Saturday, September 3 at 6:30pm "Hawaiian Pacific Magic," a music and dance troupe, will take you on a tour of Polynesian culture. Their repertoire includes the Hawaiian hula along with its ancient chants, the magic poi dances of New Zealand and the drum-driven performance arts of Tahiti (the otea), Fiji and Samoa. I've experienced some of these performances on their home turf and when done with skill and passion they leave tacky Hollywood and TV stereotypes in the sand. There has long been a special place in my heart for this music and dance — a longing that only the island spirit of aloha can fill. Sadly it's a balm much too rare in our town, and I'll be sure to dip into it on this occasion.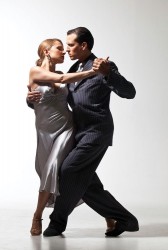 On Sunday September 4 at 3pm, Bryant and Faye Lopez appear as "Tango Soul" on the Transat Holidays International Stage. They will be dancing the Argentine tango to the virtuosic and emotive music which bonds so completely with this archetypal couple dance that it's impossible to determine which accompanies which. Tango is a thrill to watch, only exceeded by the thrill experienced by those performing. Frank disclosure: I fall into the former armchair category.
If I were in town on the first weekend of September and got a hankering for Latin culture, I'd visit the "Hispanic Fiesta," now in its 30th year, at North York's Mel Lastman Square. The Fiesta features the music, dance and food of 20 different Spanish-speaking countries, and boasts over 300 local and international performers. Over the years the Fiesta has quietly garnered a reputation as one of the best-organized ethnic festivals in Toronto.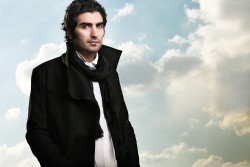 Hafez Nazeri, among Iran's younger generation of composers, is currently based in Toronto. His "Rumi Symphony Project," based on the poetry of the famous Persian Sufi bard, is marking its Canadian debut at the Sony Centre for the Performing Arts on September 10. The project has received glowing reviews from leading American dailies. Hafez Nazeri will perform alongside an international ensemble of musicians including his father, the noted vocalist Shahram Nazeri. The concert will also feature the world premiere of new compositions pairing the classical music of Iran and the West, from his upcoming album on Sony Classical. The composer aims to create a new genre that unifies these two distinct cultures and their musics.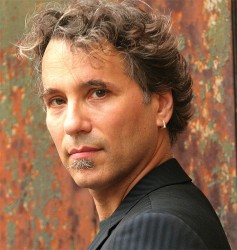 Later on in the month, on September 27, a new music project called "Andalusia to Toronto" launches at the Royal Conservatory's Koerner Hall. This concert, presented in partnership with Small World Music, mixes traditional and jazz-accented Arabic, Jewish and Afro-Cuban music, each of which celebrates roots on the Iberian Peninsula. Some of Toronto's leading exponents of these genres are involved including David Buchbinder, trumpet and flugelhorn; Bassam Bishara, vocals and oud; Michal Cohen, vocals; Amanda Martinez, vocals; Hilario Durán, piano; Aleksandar Gajic, violin; Roberto Occhipinti, double bass; Jamie Haddad, percussion; and Roula Said, dance and voice.
My bet is that this outstanding group of musicians will take their audience on a thought-provoking and exhilarating multi-cultural musical excursion. I plan to be there. It will be a fine way to mentally prepare for the crisp fall weather coming all too soon.
He can be contacted at worldmusic@thewholenote.com.