Artists of many kinds feel like it should be the goal for their art to rise above the everyday – art is its own thing. Other artists strive to make the everyday the fulcrum of their art: to drive conversations to respond to them, to change narratives, and to leave people changed. Over the next month I'm highlighting two of the latter for you to attend and find yourself inserted into an ongoing conversation about the past, about now, about who we are, about who we want to be. I hope you don't just accept the music passively and are instead empowered to respond to it. My kind of choral music is about conversations in song. Join me!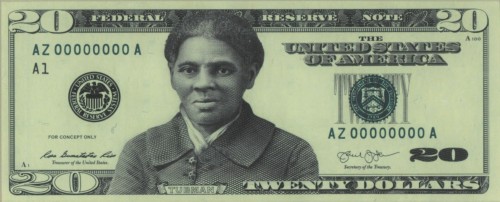 The Woman Donald Trump Took off American Money
The Nathaniel Dett Chorale presents a concert version of American composer Nkeiru Okoye's opera Harriet Tubman: When I Crossed That Line to Freedom as part of their Voices of the Diaspora series. Harriet Tubman has been much in popular culture lately. Beginning in 2020, she should have been on American $20 bills in circulation across the US, but Donald Trump's office has stopped this from happening. Tubman, born Araminta Ross, is part of the black history of Canada and her incredible story and leadership continue to inspire. Cynthia Erivo brought Tubman to life in the 2019 film Harriet and has earned Oscar nominations for Best Actress and Best Original Song for it.
Here in Canada, Southern Ontario has been an important marker on the life and enduring legacy of Tubman's work. Driving through Southern Ontario, you'll see the Underground Railroad marked with footprints and the North Star. The Harriet Tubman Institute for Research on the Global Migrations of African Peoples is based at York University, which is also home to the Nathaniel Dett Chorale. There is deep and rich history of black peoples and cultures across the region and exploring that vibrancy is core to the Nathaniel Dett Chorale.
Commissioned by the American Opera Project (AOP), the opera had its premiere in 2014 in Brooklyn and has been performed periodically since its inception.
"The opera's grounding in folk music gives it yet another dimension – one that is educational, while entertaining," wrote Okoye in the original production program. "Between spirituals, juba, ragtime, field hollers, work songs, gospel, jazz and shouts – the opera remains surprisingly contemporary, interweaving these idioms, seamlessly, with Western traditions.
"Many people know about Harriet Tubman as the legendary American hero…I decided to find Tubman as a human being beyond her enslavement and liberation of others."
The opera enlivens the relationships that inspired Tubman to become a leader. Behind the great risk and danger she faced were people whom she loved dearly. These relationships gave her the strong feelings of love and responsibility to justice that moved her to lead others to safety. Behind all of this is a powerful story of relationships which Okoye has brought to life.
AOP describes the opera as telling "how a young girl born in slavery becomes the legendary Underground Railroad conductor." More than 150 years on, we can still learn so much more about this incredible woman, the community she helped build and the legacy of her legend.
That legend should have been commemorated with the honouring of Tubman on the $20 bill. But, just as when she was alive Tubman was despised and feared for what she represented – justice and freedom – even now, there are political forces who would further silence voices and conversations about what it means to be black in Canada and America. It's time for more conversations and this choral one is worth having.
February 7, 7:30pm. The Nathaniel Dett Chorale presents Harriet Tubman: When I Crossed That Line to Freedom in concert. Music and Libretto by Nkeiru Okoye. Tribute Communities Recital Hall, Accolade East, York University.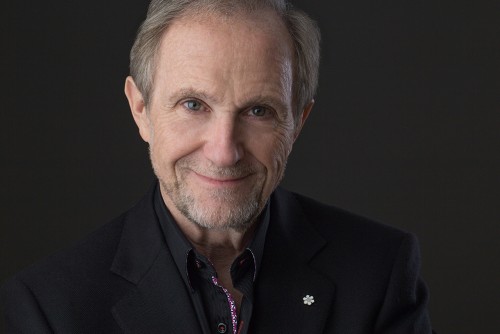 Nobody Writes Songs About Pipelines for Good Reason
March 7, Chorus Niagara presents "Touch the Earth Lightly." Conductor Bob Cooper shares in an interview that "This concert is about the environment." He's leading Chorus Niagara in a concert to educate, inspire, and commit for action on the environment. "Given the last election, the climate has always been on the order paper, but never in this way." With fires burning out of control all across the continent of Australia, forest fires burning the lungs of the planet in the Amazon, the Canadian government investing heavily in more oil extraction and transportation, and Fridays For Future strikes happening around the world – there are so many conversations about the environment happening right now. Music can be a vital way to have a discussion about the world we should all be trying to build.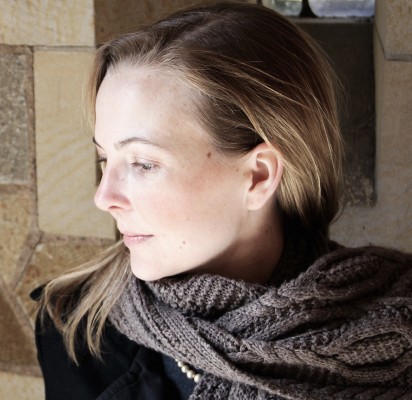 For this concert, Cooper is premiering Canadian composer Tawnie Olson's That's One Small Step, inspired by the landing on the moon. "She has taken various speeches and actual copy from mission control from the 1969 mission," shares Cooper, combining them into an "austere, rhythmically challenging contrast" that explores the infinitesimal, yet vital, planet we live on in an infinite universe.
The piece is accompanied by projections on screen, Cooper says: "We've pulled the images from NASA to create a montage from the landing on the moon." Much time has passed since that lunar landing but it has been catapulted back into mainstream discourse with the Apple TV+ non-historical drama, For All Mankind. Space has always captured the minds and hearts of humans, the epitome of which has been the lunar landing.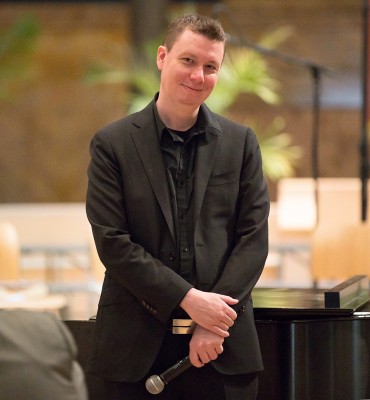 The main focus of the concert, however, is Norwegian composer Ola Gjeilo's Sunrise Mass. This beloved work has become a staple of choral repertoire since it was premiered in 2008, placing the familiar text of a Latin mass into a deeply atmospheric and evocative musical composition. For the mass, Cooper is also using projections, developed two years ago and premiered with another of his ensembles, the Orpheus Choir. The projections will match the music, giving shape and form to the sounds. In The Spheres, for example, Cooper's projections match the planets evolving and coming into form. The mass will also include a glorious sunrise.
"I've tried to find ways to interpret visually what the music is saying and doing… By and large, choirs aren't that interesting to look at. In this day and age, when people are so overstimulated, we have to find ways for people to connect to the music," Cooper says, and he's right in this assessment. Traditionally, choirs evoke in a non-visual way: the task of the chorister is never to stand out, always be part of a larger whole, contributing to something greater than oneself without overdoing it. There are some important lessons for ecological protection we can take from this aspect of choral music making. But there needs to be something more.
"Because we deal with text in choral music," shares Cooper, "we have a responsibility to make our music making as relevant as possible." Choral music is a niche art form. We like to think that we can be as broad-based and entertaining as other art forms. We obviously want to open choral music to be as broad-based and relevant as possible." No composer sets words to music without specific reason; there's actual meaning to those words which, once discovered, is deepened by a musical setting. Overall, in today's concert halls, fewer tailcoats, more organic experiences, and less high-brow presentations help all music, not just choral music, come alive.
In this day and age of Instagram and YouTube, presenting concerts as though we're in 18th-century Vienna no longer works. Our audiences have changed and evolved. They're out on the streets fighting for environmental protection, they are filming Instagram stories about daily injustices on their commutes, they are empowering Indigenous voices of the Wet'suwet'en on Twitter during their lunch breaks, they are looking for discussions to be part of. It's time for choirs to create space to be part of those conversations.
As a singer, when I'm looking for inspiration to sing the high G on a Sanctus, I can tell you that it isn't devoid of meaning. It might sound like a G, but sometimes it is me singing "Thank you for being here. Thank you for being present." And sometimes it is "This note, this offering is for all the voices out there fighting for a better world. I stand with you. Join me." Come ask me sometime; I'll tell you which times are which, and we can have a conversation about it.
March 7, 7:30pm. Chorus Niagara presents "Touch the Earth Lightly." Conducted by Bob Cooper, the choir is joined by the Niagara Symphony String Orchestra and the Chorus Niagara Children's Chorus. Partridge Hall, FirstOntario Performing Arts Centre, St. Catharines.
CHORAL SCENE QUICK PICKS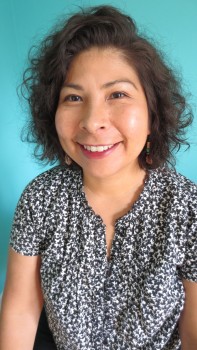 FEB 9, 4PM: The Viva Chamber Singers are joined by the Elmer Iseler Singers in "The Spirit of Peace and Reconciliation." Co-Conductors Carol Woodward Ratzlaff and Brad Ratzlaff have brought together their Chamber Choir in a program of the work Words, Stories, Truth, A Trilogy in Honour of Canada's Indigenous Peoples. Mark Sirett won the Choral Canada 2018 Outstanding Choral Composition for this work set to text by Indigenous poet Vera Wabegijig of the Mississauga First Nation and Wikwemikong Unceded Reserve community. Cree composer Andrew Balfour's Trapped in Stone also features in the concert. Eglinton St. George's United Church, Toronto.
FEB 22, 3PM: The Toronto Mendelssohn Choir presents "Romantics and New Romantics," a free concert featuring gorgeous German Romantic gems, including Mendelssohn's Psalm 43 and Brahms' O schöne Nacht plus contemporary treasures like Lauridsen's Sure on this Shining Night and Ešenvalds' O Salutaris Hostia. John William Trotter is the guest conductor. Yorkminster Baptist Church. Doors open at 2:15pm.
Follow Brian on Twitter @bfchang
Send info/media/tips to choralscene@thewholenote.com.