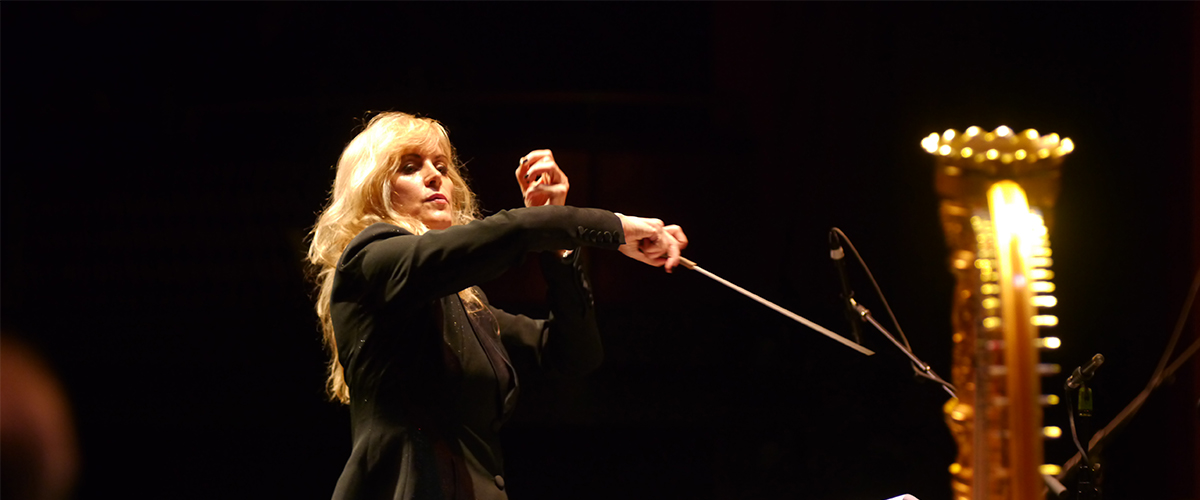 "…It's important that we also treat games as art, and when the opportunity comes along to engage with games as works of art that we take advantage of that opportunity" – Matt Sainsbury, Editor-in-Chief, Digitally Downloaded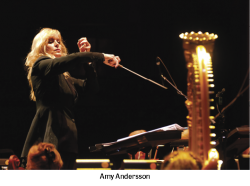 Easter marks the second busiest time of the year for the choral community, second only to Christmas. But even though much of this month's column will be devoted to these wonderful musical opportunities, I thought I'd start out by focusing on something not often written about in Toronto – video game music.
The Legend of Zelda Symphony of the Goddesses – Master Quest arrives for one night, March 19, 8pm at the Sony Centre on its international tour. This updated show returns with some of the most iconic video game music ever written, including music from the newest game, "Tri Force Heroes." It is a massive entertainment event that always sells out, so it doesn't need our help. But I am highlighting it here for a number of reasons: it is a chance to see a talented female conduct a major work in Toronto; there is a lot of choral music in it and not all of it is English; I have friends who have sung it and really enjoy the energy of the music; normally, travelling shows like this won't even bother to hire a choir; they'll just record sung chords to a synthesizer and use that; so this is a nice treat; oh, and it's really, really fun.
Japan has long embraced both gaming and music, having done live performances of video game music as early as 1991. In 2005, the very first video game concert by the LA Philharmonic in the Hollywood Bowl saw 11,000 attendees. In 2011 and 2012, the London Philharmonic recorded The Greatest Video Game Music, volumes one and two. These were huge hits and topped classical charts. The widely popular German Symphonic Game Music Concerts take place annually in the Cologne Philharmonic Hall. This is a major art form and an incredible source of new performance opportunities for both choirs and orchestras.
In Zelda, composer Koji Kondo's music has been arranged into a full four-movement symphony for choir and orchestra with a host of smaller pieces representing 18 games over 30 years. Conductor Amy Andersson touring along with executive producer Jason Michael Paul, leads the Tallis Choir and the Kitchener-Waterloo Symphony Orchestra.
Andersson, a former conducting fellow at the Aspen Music School, led the previous Symphony of the Goddesses – Second Quest on its international tour. A conducting veteran of Colorado Light Opera and the National Theatre of Mannheim, Andersson was married to the late Yakov Kreizberg (formerly of the Netherlands Philharmonic Orchestra) and is sister-in-law to Semyon Bychkov (BBC Symphony Orchestra). Andersson attended Mannes School of Music at the New School with both Bychkov and Kriezberg.
As I mentioned, this ever-popular event is sure to sell out. Fair warning, this isn't your typical performance; hooting and hollering is expected. Part symphony, part celebration, it's jovial, fun and full of amazing instrumental and choral music. And definitely dress up; green tunics and fairies will abound.
Easter
One of the highlights of every Good Friday in the Toronto Mendelssohn Choir season is the "Sacred Music for a Sacred Space" concert that takes place annually in St Paul's Basilica. This year several pieces will be highlighted including Eric Whitacre's stunning Her Sacred Spirit Soars, a tribute to Queen Elizabeth I; Patrick Hawe's Quanta Qualia for alto saxophone and choir; and a new commission, Leonard Enns' I Will Lift Up Mine Eyes for alto saxophone, soprano saxophone and choir. Topping the list is the 2013 TMC commission by Timothy Corlis, God So Loved the World. This work is a textured soundscape that is both passionate and stark. The words are simple but powerful; some of the most poignant from the entire Passion of the Christ. "Pater, dimitte illis, non enim sciunt quid faciunt": "Father, forgive them for they know not what they do" opens the seven-movement piece. "Eloi, eloi, lama sabachthani": "My God, my God, why have you forsaken me" – in Aramaic and set to a dissonant C-minor chord in the fourth movement of this piece – is particularly moving.
As I have mentioned before, I sing with the TMC, and while rehearsing this Corlis song I found myself musing about the place of religious music in the context of our secular world. Classical music is largely played outside of the context it was created for; masses, for example, form the bulk of grand symphonic choral work – but not everyone can be present at a Herbert Von Karajan-led Mozart Coronation Mass in St Peter's Basilica (1985). Those familiar with the Roman Catholic Mass, or who went to Catholic school, are acquainted with the tradition and ritual of the mass, and how music often accompanies specific actions and rituals during the liturgy. Most people who attend classical music concerts, specifically, those of a requiem or a mass, are disconnected from the history and the context of these important works. I wonder when a full mass was last played with symphony and choral forces in Toronto.
This year the Toronto Mendelssohn Choir presents "Sacred Music for a Sacred Space" Wednesday, March 23, and Good Friday, March 25. Look for me in the tenor section.
TSO's Mozart Requiem: I believe Joel Ivany, the Elmer Iseler Singers, the Amadeus Choir, and the Toronto Symphony Orchestra were able to bridge some of the disconnect of hearing sacred music in secular settings with the recent remarkable reimagining of the Mozart Requiem in January during the Mozart @261 Festival. Spectacular music making occurred in those performances and the TSO's efforts to reach out to a younger and more diverse audience were noticeable and very welcome in the filled Roy Thomson Hall. Ivany focused our eyes on the grief and feelings of loss that come with death. These are universal core values that are relatable to many people. What may often be forgotten when listening to requiem masses is that they were created to accompany actual passing, ending, finality – the ultimate Christian passage for the faithful.
Ivany's staging reminded me that there does exist a place for a secular mass and ritual in our daily lives and that the same emotions that drive these ancient masses continues to provide important experience and context to us centuries after they were written.
If you wish to see a more conventional Mozart Requiem, your chance comes with the massed skills of the Guelph Symphony Orchestra and the University of Guelph Choirs on March 20 at the Basilica of Our Lady Immaculate, Guelph.
S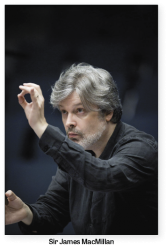 oundstreams Canada features Scotland's most celebrated composer, Sir James MacMillan, with "The Music of James MacMillan." The Grand Philharmonic Chamber Choir, the University of Waterloo Chamber Choir, Choir 21 and the Virtuoso String Orchestra perform MacMillan's Seven Last Words from the Cross and other works on March 6 at St Peter's Lutheran Church, Kitchener. Soundstreams presents a similar program with Choir 21 and Virtuoso String Orchestra in Kingston, March 4, at the Isabel Bader Centre for the Performing Arts. And in Toronto on March 8, at Trinity-St. Paul's Centre. MacMillan conducts each performance.
Quick Picks
The York University Chamber Choir performs "Musick to Heare" in the Tribute Communities Recital Hall, Accolade East Building on Mar 9. Featuring music inspired by Shakespeare's comedies, tragedies and sonnets, Robert Cooper leads the choir in George Shearing's jazzy Songs and Sonnets, Ralph Vaughan Williams Serenade to Music, and other inspired works by Canadian composers Allan Becan, Berthold Carriere and Michael Coghlan.
The Queen's University Symphony and Choral Ensemble and the Perth Choir perform Schubert's Mass in C D462 and other works on Mar 18 in Grant Hall, Queen's University, Kingston, in celebration of Queen's 175th anniversary and the Town of Perth's 200th.
The Kingston Symphony performs Beethoven's Symphony No.9 on Mar 19 and 20, at the Isabel Bader Centre for the Performing Arts, Kingston. The first half of the concert will examine sections of the work, its poetic source and inspiration, the influence it has had and explore "Why is this symphony so good?" all hosted by KSA conductor Evan Mitchell.
Voices Chamber Choir presents "Light Eternal" including Duruflé's Quatre motets sur des thèmes Grégoriens, Gounod's Ave Maria, Saint-Saëns' Quam dilecta, and Fauré's Requiem and Cantique de Jean Racine on Mar 19, at the Church of St Martin-in-the-Fields. This is a lovely chance to catch a wonderful collection of French masterworks.
Last month I mentioned the multimedia presentation of the Bach Mass in B Minor concurrent to the Bastian Clevé film The Sound of Eternity by the Orpheus Choir and Chorus Niagara in St Catherines, Mar 5, or in Toronto Mar 6, at Metropolitan United Church. For a more conventional performance, the Grand Philharmonic Chamber Choir presents the Bach Mass in B Minor on Mar 25, at the Centre in the Square, Kitchener.
Metropolitan United Church has a lovely Mar 25 lineup titled "Requiem: In a Time of Sorrow." Featuring Bach's Cantata No.78, Brahms' Alto Rhapsody and Requiem, with several soloists I enjoy, including Claudia Lemcke, Jordan Scholl and the clear, strong tenor of Charles Davidson. I'd be at this performance if I weren't performing "Sacred Music for a Sacred Space" with the Mendelssohn Choir.
And finally, Mar 31 at Koerner Hall, the Elmer Iseler Singers and Esprit Orchestra present a concert titled "La création du monde," after the instrumental work of the same name by Darius Milhaud which opens the program. Highlight of the evening is Soul and Psyche, a new creation for choir and orchestra by Esprit music director, Alex Pauk – a five-movement "contemporary mass" with influences from Inuit poetry, Balinese prayer, and more. This is also a rare chance to catch Hussein Janmohammed's Nur: Reflections on Light, a collection of choral miniatures inspired by the Ayat an-Nur-Verse of Light from the Qu'ran. Janmohammed's work was commissioned for the opening of the Aga Khan Museum and the Ismaili Centre and had its world premiere there in 2014, performed by the Elmer Iseler Singers, conducted by Lydia Adams.
Follow Brian on Twitter @bfchang Send info/media/tips to choralscene@thewholenote.com