During 2017 it seemed that most community ensembles focused their programming on music which, in some way or other, related to the fact that it was Canada's sesquicentennial. This year, when we took our usual WholeNote summer break for July and August, focusing on anniversaries seemed to have tapered off somewhat. Then, out of the blue, we learned of two very special anniversary-themed events in the region.
Anglo Canadian Leather Company Band
The first of these events was in Huntsville to celebrate the hundredth anniversary of the arrival in town of Herbert L. Clarke to take on the leadership of the Anglo-Canadian Leather Company Band. The company, also known as the Anglo-Canadian Tannery, was, at that time, the largest tannery in the British Commonwealth. Charles Orlando Shaw, an American businessman who had built the Bigwin Island Resort, moved to Huntsville, bought the tannery and built it to prominence.
As it happens, Shaw, who had also been a keen cornet player in earlier years, discovered groups of tannery workers getting together to make music in their off time. For Shaw it sparked the idea of getting back to his playing cornet again after having abandoned the instrument for some years. Over a period of time a band gradually developed. After a while the tannery workers were given free musical instruction and time off to practise. Then at some stage, he purchased an old school building and had it converted to a band hall.
In those days many companies sponsored company bands, so it was not that surprising that Shaw, a keen amateur musician, would want a top company band. What was unusual was the lengths he was prepared to go to to improve the band. It is reported that within a few years, money was no object when it came to buying instruments or hiring instructors; as a result, 100 years ago, the Anglo-Canadian Band was considered the "best industrial band in North America."
But Shaw wanted a big name in the music world in his band. In the early part of the 20th century it would be a rare band concert which did not include significant solos to highlight the dazzling talents of the soloist. Therefore, it was not surprising that Shaw, a cornetist himself, sought out a top cornetist for his band. Luckily one was close at hand.
In the decade from 1910 to 1920 one of the world's most renowned cornet virtuosos was Herbert L. Clarke. Clarke's father was choirmaster, organist and bandmaster of the band at Jarvis St. Baptist Church in Toronto. Clarke was a member of the band of the Queen's Own Rifles, touring the world as a featured soloist with leading bands of the day. Yet, after many years as featured soloist with the band of John Philip Sousa in Washington DC, in 1918 Clarke was lured to Huntsville, Ontario by Shaw to be the leader and featured soloist with that band. The sum that Clarke was paid was anything but typical – amazing, in fact, for the year 1918 – rumoured to be somewhere between $15,000 and $18,000 per year!
To celebrate the 100th anniversary of Clarke's arrival in Huntsville, and as a tribute to the Anglo-Canadian Leather Company Band itself, two special band concerts titled "Brilliance" took place in late July. Since I had other musical commitments elsewhere, I was not able to attend, so I am deeply indebted to my friend Barrie Hodgins, who was there. Barrie provided me with more information about the concerts than I can do justice to here, including the program and a copy of a 40-page booklet about the history of the band, compiled in 1986, Huntsville's centennial year, and containing many programs and photographs of the band from as early as 1915, and numerous reviews of the band's performances from the Toronto Daily Star and The Mail and Empire.
This year's 100th-anniversary program featured concerts on July 21 and 22 in Huntsville's Algonquin Theatre, under the direction of Neil Barlow with a core group from the Muskoka Concert Band, augmented by some 30 talented musicians from other parts of Ontario and the USA.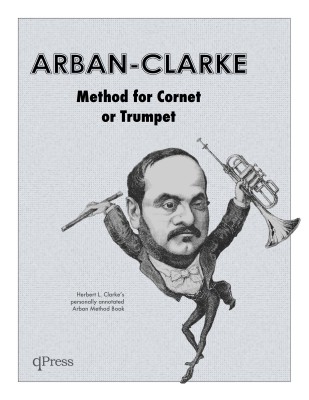 As one might expect, the featured solo number was for a cornet solo. In Clarke's day the standard method from which brass musicians honed their craft was Arban's Tutor. (Author Jean Baptiste Arban was a virtuoso cornetist and teacher in Paris.) To this day, over 100 years, later Tutor is still the preferred method book; and perhaps the most popular all-time solo work for cornet is Arban's variations on the traditional Italian work The Carnival of Venice. Since Clarke was noted for his performances of Carnival of Venice, I thought that this might be the solo selection, but I should have realized that, at this concert, the solo work would be a Clarke composition. It was Clarke's From the Shores of the Mighty Pacific, performed by Robert Venables, one of the top freelance cornet and trumpet players in Canada, best known in the local band world for his work with the Canadian Staff Band of the Salvation Army and with the Hannaford Street Silver Band.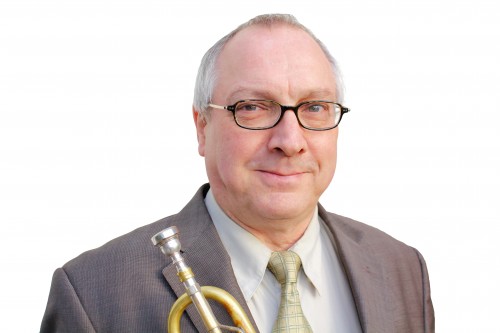 The Anglo-Canadian Leather Company band was officially formed in 1914 just before war broke out. For six years this band was the feature at the Canadian National Exhibition at a time when most feature bands were, more often than not, highly paid professionals. By 1926, Shaw realized that he would not be able to raise his great dream band to the even higher status he aspired to, and the band was broken up.
Rebel Heartland
In another form of anniversary event, over the weekend of September 22 and 23, the Newmarket Citizens Band will be joining in "Rebel Heartland," a 2018 re-enactment of the 1837 Upper Canada Rebellion, under the auspices of a committee, comprised of the Newmarket Historical Society, Heritage Newmarket and the Elman W. Campbell Museum. Some of the events will be in the downtown core and some at Fairy Lake Park.
Established in 1872, the band has a long history in the community and was thrilled to be asked to participate in this historic re-enactment in their hometown.
On Saturday morning, the band will be part of the drama on Main Street, where the rebels recruit followers at the Farmer's Market and William Lyon Mackenzie makes a rousing speech encouraging armed rebellion against the colonial government. On Saturday afternoon a battle re-enactment will take place at Fairy Lake Park. This will be followed by the capture, trial and subsequent "hanging" of rebel leaders, Samuel Lount and Peter Matthews, in front of the Old Town Hall.
On Sunday, social life in the colony will be on display at Fairy Lake. There will be demonstrations, church services, a boxed lunch social and entertainment. That's where the Newmarket Citizens Band comes in again. Clothed in period dress, the band will host daily concerts showcasing music that would have been familiar to residents of the day. In addition, the concerts will also include smaller ensembles, to represent how music was commonly shared in the community in 1837. For more information go to newmarketcitizensband.ca
Seasonal Changes
Here it is almost fall, and that means seasonal changes for some bands. For the Uxbridge Community Concert Band, a summertime-only group, Saturday, August 25, was the final concert of their 2018 season. Last year the band's founder and music director Steffan Brunett took a year away to travel and to study composition. With no one to take the helm, there was no band in 2017. Now, after a year's hiatus, the band has a well-organized committee in place to share the administrative load. Brunett can now concentrate on his job as artistic director. As a simple but effective example: rather than place the whole load of collecting and filing the season's music on one person, the band has an "End of Season Music Sorting Party".
As previously reported, there are also seasonal changes in the air for New Horizons Bands. After many years at the helm, Dan Kapp, founder and director of the Toronto groups, has retired and moved to Wolfville Nova Scotia with his wife Lisa. Now settling in, he already has New Horizons plans for Wolfville, and also intends to study composition at Acadia University.
With his departure, the Toronto New Horizons groups now have an executive committee with Randy Kligerman, a member of the original Toronto NHB at the helm as president, and with a number of conductors. Head of education, and director of the senior band, is Donna Dupuy, who may be contacted at nhbteducation@gmail.com. As in past years, they will have an open evening for prospective band members. Previously billed as "The Instrument Petting Zoo," this year the event is being called "The Instrument Exploration Workshop." It will take place at Long and McQuade's Bloor Street store on Thursday, September 13, at 6:30. These workshops are for those who have never played an instrument and for those who currently play an instrument, but would like to try playing a different one, bassoon to piccolo, in a fun, non-stressful environment. For more information go to newhorizonsbandtoronto.ca.
Having started a few years later than in Toronto, The New Horizons Band of York Region, with Doug Robertson at the helm as conductor, will be starting their season in a similar fashion. Their "Test Drive a Musical Instrument" event takes place on Thursday, September 6, at 7pm at the Cosmo Music store in Richmond Hill. Come out and "test-drive" 17 different instruments. Experienced players from the NHBYR as well as Cosmo Music staff will be on hand to help you get a sound out of any of the 17. Regular music classes begin the week of September 10. For more information contact nhbyrdirector@gmail.com.
Yet another band starting up, after a summer break, is Resa's Pieces Band. Started 20 years ago by Resa Kochberg, Resa's group's evolution over the years has been different from that of the New Horizons groups. Rather than a number of concert bands rehearsing at different levels, Kochberg, over time, started different kinds of groups. Now, there are also the Resa's Pieces Strings and Resa's Pieces Singers, sometimes performing separately, and sometimes jointly. For more information on all these groups contact conductor@resaspieces.org.
Jack MacQuarrie plays several brass instruments and has performed in many community ensembles. He can be contacted at bandstand@thewholenote.com.