Enhanced freedom in music over the past 60 years has involved more than the addition of new instrumental techniques and compositional strategies. Recasting of gender roles has also taken place. No longer are women instrumentalists expected to play traditionally delicate female instruments such as violins or flutes; or those where they sit demurely such as the piano, harp or cello. This change is most obvious in improvised music, where the number of women who stand up to play has multiplied exponentially. Many have chosen to become brass players, adapting their skills to apparatuses which demand power and stamina.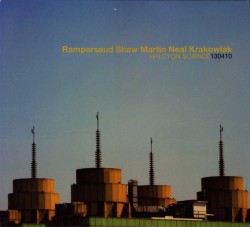 Take Toronto trumpeter Nicole Rampersaud for instance. The high-quality improvising she exhibits on Halcyon Science 130410 (Barnyard Records BR0323 www.barnyardrecords.com) in the company of saxophonist Evan Shaw, drummer Jean Martin, bassist Wes Neal and percussionist Tomasz Krakowiak doesn't distinguish in any way between her talents and those of her colleagues. During seven group compositions, the quintet vaults back-and-forth from high-energy anthems to more cerebral explorations with equal skill. Take me To Your Leader is an example of the latter, as clattering friction from Krakowiak's noise-makers evolves in stacked counterpoint alongside Shaw's irregularly squeezed vibrations plus the mouthpiece suckles and tremolo emphasis of Rampersaud. Her rubato slurs and valve squeaks intersect perfectly with the baritone saxophonist's tongued percussiveness as Martin's ratamacues, pops and drags presage harmonizing vamps and a final quivering dissolve. Meantime the title tune and Dirigible move with a chromatic gait. The former resembles an Eric Dolphy line, with repeated climaxes interrupted by mid-range honks from Shaw and stuttering pitches from the trumpeter. Dirigible stacks timbres so that space between Rampersaud's staccato and heraldic tone and Shaw's juddering tempos are obvious. Still a near-bugle call on the trumpeter's part in the final sequence signals a slowdown to barely there flutter tonguing on her part, accompanied by the reedist's smooth obbligato, until together they dovetail into muted tones framed by drumstick-rubbing friction from the two percussionists.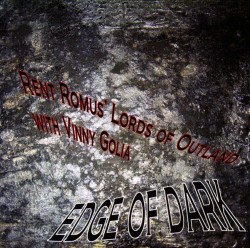 Atonal textures are even tougher and more staccato on Bay area saxophonist Rent Romus' Lords of Outland quintet's Edge of Dark (Edgetone EDT 4112 www.edgetonerecords.com). But trumpeter CJ Borosque only really makes an impression on that instrument when she blends her tongued triplets and tremolo flutters with the reed work from Romus and Vinny Golia on pieces such as Night Nova and Over the Rift. Otherwise the emphasis is on Golia's peeping piccolo intersecting with double tonguing from Romus, plus electric bassist Ray Shaeffer's powerful plucks and pops on the former tune or Romus' irregular split tones plus percussionist Philip Everett's rolls, drags and smacks on the latter. That's because Borosque performs another role here, patching in blurry whistles and wavering flanges from manipulated electronics, most noticeably on Over the Rift and Edge of Dark. Contrapuntal when needed and interactive at other junctures, these jittery and wiggling oscillations outline sequences like Golia's low-pitched reed slurps, or high energy soprano saxophone lines from Romus, providing the unifying accompaniment that Borosque's brass obbligatos do elsewhere. Overall, the CD's texture is as dense and exultant as the fantasy writings which inspired it.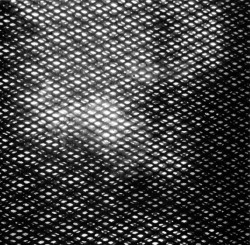 Electronic impulses in microtonal settings characterize the improvisations advanced by Hamburg-based trumpeter Birgit Ulher in a duo with Argentina-born reedist Lucio Capece on Choices (Another Timbre at41 www.anothertimbre.com). Reducing her horn's output to muted shakes, buzzes and vibrations amplified by a radio set up, Ulher proves that cunning can be substituted for stamina to produce notable improvisations. With the timbres of Capece's bass clarinet or soprano saxophone filtered by preparations as air is harshly forced through the body tube, Ulher's capillary pressures and metallic reverberations produce sympathetic polyphony. Chance is the most extended example, with both sound sources juddering and undulating as they combine for both chalumeau growls and strident squeals. With sonic suggestions of a hamster running on a wheel or of wisps of wind wafting upwards, the results are collective not individual. Although distinct strategies such as Ulher's use of a metal plate as a mute to create maximum vibrations, or Capece's reed bites and tongue stopping elongating tones without resorting to electronics appear, fascination results from tracing the evolution of this disassociated and dissonant sound picture not the ending. Yet the bubbling, shaking, straining and squeaking eventually produce tones that are satisfyingly cumulative and cooperative.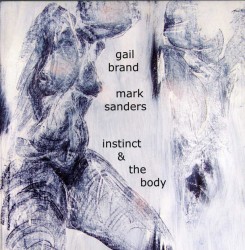 There's no hint of electronics in Instinct & The Body, British trombonist Gail Brand's duo with drummer Mark Sanders (Regardless Records R01 www.gailbrand.com). Plus her inventive attack is powerful enough to banish any thoughts of delicacy. Utilizing sudden brays and nephritic dips into the horn's lowest tubing, she's as comfortable with staccato line extensions as bulky plunger swoops. Meantime Sanders uses brushes-on-snares pressure, ruffs and rim shots to advance his part. Under Orders finds Brand slithering from one pitch to another and from loopy tailgate burlesque to rapid-fire slide stops without missing a breath. Sanders backbeats and rumbles are just as relaxed. Then on Tread Softly… as the drummer slaps and clatters, Brand trades high-pitched whinnies for emphasized pedal-point, blowing chromatically until attaining a variant of serene romanticism.
Women brass players may stand up to improvise. On the evidence of the work here, many also should do so to acknowledge applause.