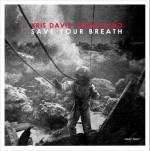 Calgary-raised, Toronto-educated and now based in New York, pianist/ composer Kris Davis has built a substantial reputation at the cutting edge where jazz blends freely with classical and improvised inspirations. However, Save Your Breath (Cleanfeed CF 322 CD, cleanfeed-records.com), by her new ensemble Infrasound, is her most exciting work to date. What might draw a composer to create an octet combining the chordal density of piano, organ and guitar with the inchoate depths of four bass clarinets? The answer is apparent everywhere here in thick, welling music that moves from haunted opera house to the real depths provided by shaking low frequencies, all of it combined in ways both masterful and mysterious to create a music that you definitely haven't heard before. Among the cast of bass clarinetists, Ben Goldberg is profound on Always Leave Them (Wanting More) and Joachim Badenhorst incendiary on Whirly Swirly.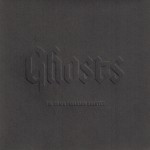 Ottawa trumpeter Craig Pedersen's Quartet has just released its third CD, Ghosts (cpm-006, craigpedersen.com), as remarkable for its concentration as its brevity. Less than 18 minutes long, the five-part work suggests roots in the 1960s avant-garde – the braying, village-band dirges of Albert Ayler (Ghosts, though, is Pedersen's, not Ayler's) and the linked suites of Don Cherry – but Pedersen has his own voice. His compositions can reduce and repeat melody, insisting on its essence in Something to Like, or hint at musical travels: a Latin beat, a Middle-Eastern mode, the wail of flamenco. Within the intensely collective enterprise, each individual voice presses forward, whether it's alto saxophonist Linsey Wellman and bassist Joel Kerr on Sung Song or drummer Eric Thibodeau on Clothesline. At the work's conclusion, the highly vocal trumpet and saxophone give way to actual chanting.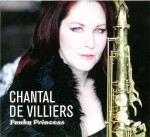 Chantal de Villiers emphasizes the connection between jazz and soul music on Funky Princess (Independent CDV 052014, chantaldevilliers.com) and lives up to the billing by delivering the kind of rich tenor saxophone sound – think Gene Ammons to Grover Washington – that saturates a melody as much as it articulates it. The emphasis is definitely on fundamentals, with strong rhythmic grooves provided by some of Montreal's finest, bassist Fraser Hollins and the drummers Rich Irwin or Dave Laing. The Shadow of Your Smile and Dexter Gordon's Panther supply further touchstones, but de Villiers is adept at fashioning her own anthems, like the opening Groovy Step, a slice of solid jazz funk. Alto saxophonist Rémi Bolduc appears, adding a lighter touch, while Burt De Villiers contributes further heft with Hammond B3 organ.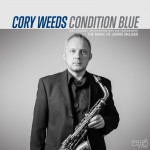 Cory Weeds closed his Cellar Jazz Club in Vancouver at the end of February 2014, but it hasn't hampered his career as a saxophonist or his vigorous Cellar Live record label, which continues to release sessions from the club and further afield. Weeds' musical ideal is hard bop: hard-edged, blues-inflected, modern jazz as defined in New York in the late 50s and early 60s. It's much in evidence in several recent releases.
Weeds marks the label's 100th release with his own Condition Blue, The Music Of Jackie McLean (Cellar Live CL111214, cellarlive.com), paying tribute to the great alto saxophonist. Weeds brings his own alto sound to this – no one should try to duplicate McLean's unique, acid-toned, slightly sharp delivery – touching on aspects of McLean's style from the drum-like phrasing of the title track to the abstract Capuchin Swing and the serpentine coil of Jacknife. The back-up is an organ trio, with Mike LeDonne, guitarist Peter Bernstein and drummer Joe Farnsworth bringing a gentler, burbling, almost dream-like ambience to McLean's visceral art.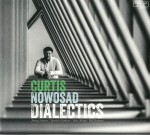 Drummer Curtis Nowosad made his recording debut two years ago. A recent graduate of the University of Winnipeg's Jazz Studies Program, he led a band made up of his teachers, mixing a hard bop approach with material sourced from Pink Floyd to Tupac Shakur. Nowosad is currently living and studying in New York, but he reassembled the same band for Dialectics (Cellar Live CL010115), including the stellar saxophonist Jimmy Greene. The repertoire is much more conventional, mostly Nowosad originals that frankly reference works by hard bop masters like Horace Silver and Duke Pearson. It's consistently lively work, and Nowosad stands out on his Afro-Cuban arrangement of Monk's Bye-Ya.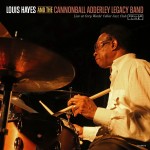 Louis Hayes and the Cannonball Adderley Legacy Band Live at Cory Weeds' Cellar Jazz Club (Cellar Live CL120513) was recorded in December 2013, shortly before the club closed. Though the presence of Canadian musicians is limited to Weeds sitting in on Sack of Woe, he fits right in, no small accomplishment. Hayes was 76 at the time, as precise as when he was propelling Adderley and Horace Silver in his 20s. With alto saxophonist Vincent Herring and trumpeter Jeremy Pelt in the front line, the band plays the soulful bop and blues of Adderley's repertoire (Dat Dere stands out) with as much élan as any contemporary group might manage.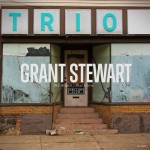 The highpoint of Weeds' current crop is by an expatriate Torontonian, tenor saxophonist Grant Stewart who established himself in New York 25 years ago. His Trio (Cellar Live CL111014) is boiled down to just tenor, bass and drums, but while it's reminiscent of Sonny Rollins' great orations, the resemblance takes nothing away from Stewart's achievement. It's spontaneous dialogue at the highest level, with the saxophonist at once as meaty and abstract as his model, whether cascading through chord changes or in intimate rhythmic dialogue with bassist Paul Sikivie and drummer (and brother) Phil Stewart. The trio spins particularly memorable variations on Everything's Coming up Roses.