December/January's Child was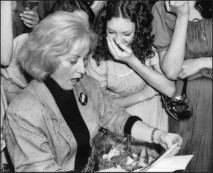 ... ANN COOPER GAY Executive/Artistic Director of the Canadian Children's Opera Company.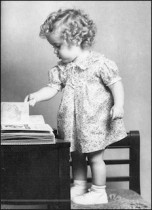 Ann was born in Texas. After graduating form Austin College (Sherman, Texas), she taught music and English in Hamburg, Germany, before coming to Canada in 1970 to attend the University of Toronto Opera School. She sang her 1971 debut with the COC as a Lady-in-Waiting in Macbeth, then toured as Despina (Così fan tutte), Mimì (La bohème) and Violetta (La traviata). She sang Sara Riel in Louis Riel with the COC in Toronto and at the Kennedy Center in Washington, D.C.(recorded for Centrediscs).

An accomplished conductor, singer, organist, pianist, flutist and collaborator, Ann's enthusiasm, high energy and artistic standards have left her imprint on the University of Toronto Women's Chorus,  the U of T Hart House Orchestra,  and string orchestras of the Toronto Board of Education. She founded the Children's Choir at the Royal Conservatory, and the High Park Choirs of Toronto. Ann's Canadian experience came full circle when she accepted the reins of the CCOC from John  Tuttle: "My very first opera performance at the U of T Opera School was in Britten's The Little Sweep - I sang alongside members from the CCOC!"

Ann lives in Toronto with her husband, conductor and composer Errol Gay.

Earliest musical memory?

Age 4 or 5, at the University of North Texas (Denton): a concert and the stage filled with grand pianos. Years later my mom confirmed this happened.

First experiences, instruments?

Singing in school and at church; learning to count from the church organist. I played the piano constantly (no time to help with chores!), began flute in the school band at 9,  and the church organ at 10. I later learned to play the oboe, took up strings in order to teach school orchestra, and even bought a lever harp!

The point at which you began to think of yourself as a musician?

Probably when I took over the church organist job at age 14!

Ever think of doing anything else?

I was a bit of a rebel -decided to enter college as a French major, not music. I had only taken Latin and Spanish, so my French career lasted one semester.

If you could meet face to face with your childhood self, is there anything you would like to say to her?

Dream as high as possible. Also, music will always be your best friend!

This month's contest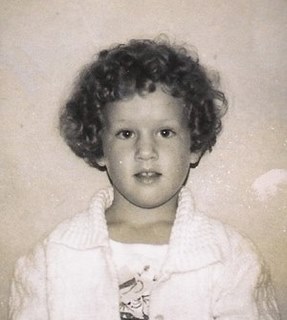 "Miss X….standing by!", circa 1964, in Ridgeway Ontario; later, Toronto,  London, Paris, Salzburg, Houston, Vienna and Boston.
FEBRUARY'S Child….
Bearded or not, she's quite a lady. The "pitch-bitch" some of her consorts call her. She can enter laughing operatically, and continue until the entire audience is laughing too.
Think you know who FEBRUARY's child is? Send your best guess to musicschildren@thewholenote.com. Please provide your mailing address just in case your name is drawn!
Winners will be selected by random draw among correct replies received by February 20 2010.
Last Month's Winners and Prizes: congratulations to ...
Annie Odom, who won the early bird prize in December: two tickets to the Canadian Opera Company's production of Carmen  (Jan 27- Feb 27); Anne-Katherine Dionne and Diane Harvey: a pair of tickets to the premiere of The Canadian Children's Opera Company's The Secret World of Og (Enwave Theatre, May 5-9 2010). This newly commissioned opera by composer Dean Burry is based a novel book by Pierre Berton (who said it was his favourite of the 47 books he wrote). Music Director Ann Cooper Gay is joined by stage director Joel Ivany and 225 performers from all divisions of the company; Vera Tichy and Deborah Davis: the CCOC's self-produced CD There and Back Again  "… verismo to mythical while singing in nine different languages and celebrating five Canadian composers - three of whom are opera composers." (available from canadianchildrensopera.com); Eniko Gaspar and R. Pekilis: the Juno-nominated recording of the CCOC commissioned opera A Midwinter Night's Dream, by composer Harry Somers and librettist Tim Wynne-Jones (CentreDiscs CMCCD 12306),  recorded in 2006 with conductor Ann Cooper Gay.
Music's Children gratefully acknowledges Ken Hall, Richard Truhlar and CentreDiscs, Jenny, and Elaine.