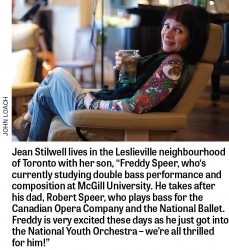 Jean Stilwell's international career as a concert artist and operatic and lyric theatre mezzo-soprano has taken her all over the world but she has a well-maintained artistic presence in Canada. Her warm rich voice is currently familiar to many as radio co-host of Good Day GTA: Classical Breakfast with Mike Duncan & Jean Stilwell (weekdays 5-10am on the New Classical 96.3FM).
Some readers will remember Stilwell from the 1980's in Stratford Festival Gilbert & Sullivan productions – including alternating with Maureen Forrester as the Fairy Queen in Iolanthe. Her first major operatic role in Canada was Olga (Eugene Onegin with the Vancouver Opera) followed by her very first Carmen (Lucian Pintilie's Expo 86 production). Subsequent engagements to sing Carmen include more than a dozen different companies. In Ontario Stilwell has sung a wide range of roles with Opera Atelier, Ottawa's Opera Lyra, the Canadian Opera Company, Opera in Concert and Tapestry New Opera, and made numerous guest appearances with orchestras. Her ongoing cabaret and small-stage collaborations – in particular those with long-time musical friend Patti Loach (pianist and writer) – round out what continues to be an adventurous career.
Earliest memories of hearing music? My mother [Margaret Stilwell] was a singer and pianist and my father [Bob Stilwell] was a pianist and organist (I love the pipe organ). But any time we got in the car they would always sing something that was on the radio. It was classical music. I remember my mother and father singing in harmony. I was in the back seat of the car and I wondered how they did that – was it an instrument? I was fascinated by the vocal colours they were making and how their harmony made me feel.
I listened to CJRT and CBC as a child and I often heard my mother on the radio. My father was always playing records – I remember a lot of Haydn and Vaughan Williams. For fun he would play us Rossini's William Tell Overture and Aaron Copland's Appalachian Spring, Rodeo, Fanfare for the Common Man. And of course there wasn't one Christmas that went by when we weren't listening to Handel's Messiah …
First experiences of making music? I remember playing with sticks and tambourines – Orff method music in kindergarten. When I was seven the teacher asked us to sing a Christmas song. We were in rows. If you got tapped on the head, you were in the school choir. I got tapped on the head.
Early experiences of making music with other people? This gives me great pleasure to answer. My mother was the alto soloist at Grace Church on-the-Hill. When I was 15 Derek Holman very kindly accepted me into the choir. I stood beside my mother, who was a contralto. Every time Derek Holman played a chord and we had to find our note I marvelled at how my mother always found the note. I couldn't figure it out for the life of me but I just loved how she did it. So this is how my ear developed. It was as simple as listening or at least it felt that way to me.
Do you remember the point at which you began to think of yourself as a career musician? Yes, when I was 18-years-old and got into The Festival Singers of Canada.
A longer interview with Jean Stilwell will be coming soon here at thewholenote.com
NEW CONTEST!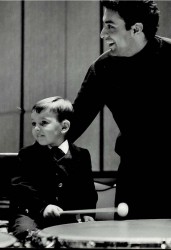 Who is March's CHILD?
Drum roll please ….
I've just announced another great season of concerts at a royally fine hall!
Born in Austria, raised in Montreal.
A child of the theatre and concert stage.
A working actor for many years, including at the Stratford Festival, before taking leadership roles at Ravinia (Illinois) and the Kimmel Center (Philadelphia).
His grandfather founded a symphony orchestra.
Know our Mystery Child's name?
WIN PRIZES! Send your best
guess by February 24, to
musicschildren@thewholenote.com
CONGRAULATIONS TO OUR WINNERS! HERE'S WHAT THEY WON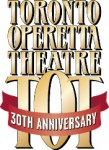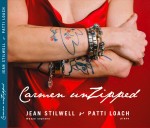 Earnest, The Importance of Being (Apr 29 & May 1 to 3, Jane Mallet Theatre) is a Canadian operetta premiered by Toronto Operetta Theatre in 2008. Victor Davies' and Eugene Benson's rollicking parlour comedy is based on the famous Oscar Wilde play, and this production features Jean Stilwell as the formidable Lady Bracknell, along with Charlotte Knight and Christopher Enns. This is the final show in TOT's 30th season – Larry Beckwith conducts. A pair of tickets each, for opening night, is waiting for Bill Simpson and Liz Donaldson.
Carmen Unzipped is the recording of a live cabaret show by mezzo Jean Stilwell and "piano chameleon" / writer Patti Loach – one of several collaborations by the duo. This one includes a sizzling signature Stilwell performance of the "Habanera" from Bizet's opera Carmen, as part of a musical ride through real life passions, delusions, loves and losses, with repertoire from opera and music theatre, cabaret and jazz standards. Stilwell & Loach's other cabaret projects include the recent What Was I Saying, and they have a brand-new show in the works. Carmen Unzipped (the CD) goes out to Tanya Long and Dorith Cooper.
Music's Children gratefully acknowledges Henry, Chris, Patti, Barbora, Margaret and Bob