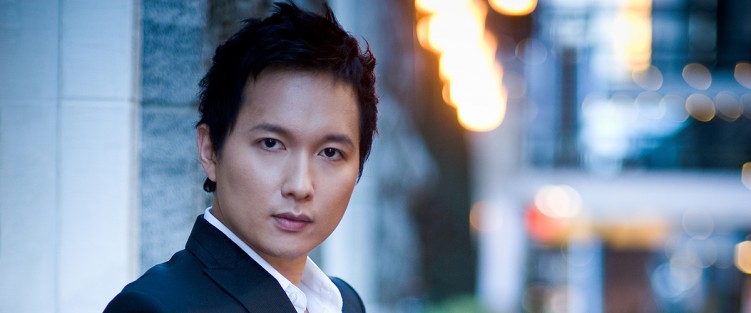 With an upcoming season featuring, among others, Eric Lu (the most recent winner of the Leeds Piano Competition) and the Viano String Quartet (the most recent winner of the Banff String Quartet Competition), The WholeNote had an email conversation with pianist Wonny Song, about his role as Mooredale Concerts' Artistic Director.
WholeNote: What is your favourite thing about being Mooredale's artistic director?
Wonny Song: One of the aspects I cherish most is the opportunity to continue the incredible work of one of my greatest mentors, Anton Kuerti. Anton was not just an extraordinary musician; he was a giant in the musical world who saw the untapped potential in young musicians and the underrepresented talent in elite musicians from around the globe. In a way, serving in this role allows me to carry the torch he once held, illuminating paths for the next generation.
Another layer of fulfilment is the power to curate transformative musical experiences. Every season, I get the chance to craft a narrative that exposes audiences to both classic and cutting-edge compositions, highlighting the richness and diversity of the musical tapestry. More than an exercise in selection, this is a thoughtful process that considers how each piece and performer can speak to one another and the audience. I relish the challenge of introducing Canadian audiences to elite global musicians and of discovering hidden gems. Sharing that with an appreciative audience is unparalleled.
And let's not forget the community of passionate musicians, dedicated staff and discerning audiences that Mooredale Concerts has built over the years [at Walter Hall]. It's like being a part of a dynamic ecosystem where each element not only contributes to but enriches the whole. It's both a privilege and an exhilarating challenge, and I couldn't ask for a more fulfilling role.
Were there particular challenges in programming the 2023/24 season?
One of the greatest challenges has been navigating the logistical maze that the post-COVID era has created. The question is no longer just "Can this artist bring something unique to Mooredale?" but also, "Can this artist even get to Mooredale?" Many of the top-tier musicians are often booked years in advance, making scheduling a formidable challenge. There's also the financial aspect. The artists we're targeting are not just performing at Mooredale; they're global talents. For many, coming to Mooredale becomes feasible only if they can secure multiple engagements on a North American tour. A single concert at Mooredale might not justify the trip from Europe or Asia, particularly when international travel is so unpredictable. And there are repertoire considerations. With a star-studded lineup, you're dealing with artists with established signature performances. Balancing those crowd-pleasers with works that push the envelope – keeping both the artists and audiences engaged – becomes a sort of artistic tightrope walk.
And the biggest rewards?
The satisfaction of a wonderful season fuels us for the next one. It is like piecing together a multifaceted puzzle. Each concert that goes marvellously feels like a triumph for us organizers. There is also the joy of discovery and doing our part in launching amazing careers.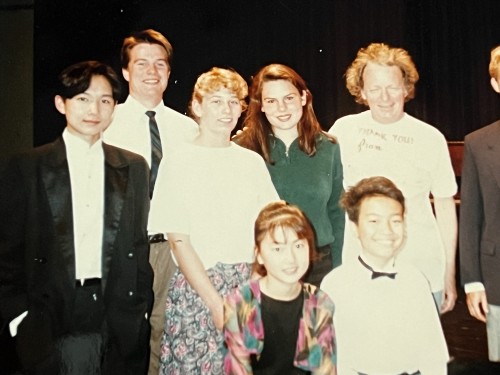 Who were your musical heroes in your formative years?
My musical heroes weren't figures I admired from afar; they were mentors who entered my life at pivotal moments, leaving an indelible impact. Anton Kuerti is one such hero, and his influence extends far beyond his virtuosity at the piano. He presented me with a blueprint not just for how to play, but for how to think about music. His music-making philosophy is holistic, encompassing technique, emotion and intellectual rigour. He didn't just teach me notes; he taught me narratives, the stories that live within each composition.
Then there's Marie-Françoise Bucquet and Jorge Chaminé, who became more than just mentors when I was studying in France; they became family. Their teachings extended beyond the practice room and the classroom. With them, I learned how to navigate the world as a musician, discovering that artistry doesn't end when the music stops. They imparted lessons of resilience, humility and humanity, showing me that music isn't just a profession – it's a way of life.
What strikes me most about these mentors is their genuine altruism. They had established careers, but what mattered most to them was passing the torch, ensuring the next generation of musicians had the tools and guidance to make their own mark. It's a selfless love and a deep-seated belief in the power of mentorship that binds all three.
You can visit the Mooredale Concerts website for more information on their 2023/24 season.
And elsewhere...
Koerner Hall: Grammy Award-winning violinist Augustin Hadelich and acclaimed pianist Orion Weiss make their Koerner Hall debuts on October 13 with a program anchored by Beethoven's tenth and last sonata for violin and piano and Prokofiev's No.1. Hadelich made two appearances with the TSO in the 2023/24 season – violin concertos by Sibelius and Beethoven – finding beautiful notes everywhere. Hadelich is also an accomplished pianist; his relationship to his two instruments is explored in a fascinating interview in Piano Street magazine from June 2022. He cites Julia Fischer as the only other violin and piano performer he's aware of.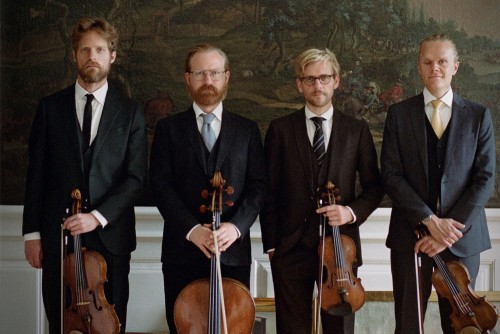 The Danish String Quartet (three Danes and one Norwegian) is back at Koerner Hall for the second time, on November 3. The Danish has established its pre-eminence among the world's finest string quartets with its impeccable musicianship, sophisticated artistry, and, above all, an unmatched ability to play as one. Their ability to make what they play sound spontaneous will doubtless be on display in works by Purcell, Haydn, Shostakovich and Schubert (the great "Death and the Maiden" string quartet).
Roy Thomson Hall: Anyone fortunate enough to have been at the opening night of this year's Toronto Summer Music festival where Ukraine-born pianist Illia Ovcharenko lit up the Koerner Hall stage can look forward to his performance of Liszt's Piano Concerto No.1 with the TSO on November 16 and 18, in Roy Thomson Hall. Winner of the prestigious Honens Prize in 2022, Ovcharenko embodies Honens' ideal of the "Complete Artist" with his technical mastery, perseverance against adversity, and an understanding of musical text that is intellectual and emotional.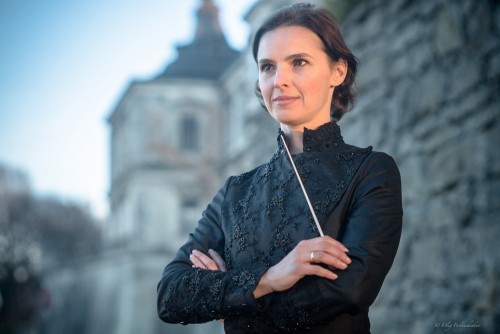 Guest conductor Ukraine-born Oksana Lyniv's reputation as one of the world's most exciting classical music talents was considerably enhanced in 2017 when she became the first female to be named chief conductor of the Graz Opera and the Graz Philharmonic Orchestra in Austria. In the summer of 2021 Lyniv became the first female ever to conduct at the Bayreuth Festival. This season, she makes her Metropolitan Opera debut with Turandot. With the TSO, she leads the orchestra in Dvořák's genial, folk-inspired Symphony No. 8. The Canadian premiere of composer Zoltan Almashi's Maria's City, dedicated to the city of Mariupol, rounds out a program paying tribute to the unwavering spirit of the Ukrainian people.
Mahler's Symphony No. 5 (which the TSO and guest conductor Michael Tilson Thomas will perform on November 22, 24 and 25) emerged during a period of personal change for Mahler who had been enjoying great success as the conductor of the Vienna Philharmonic, but was forced to resign in 1901 after falling seriously ill. Towards the end of the year, his fortunes changed again when he met Alma Schindler, whom he married in 1902.
Perhaps it was this unexpected brush with mortality, juxtaposed with the discovery of true love, that gives such poignancy to the symphony's Adagietto which gained even more fame with Luchino Visconti's 1971 film adaptation of Thomas Mann's novella Death in Venice. The return of Tilson Thomas takes on another layer given the conductor's own health. Last summer he announced that he has Glioblastoma Multiforme, a type of aggressive brain cancer. "I had an operation to remove what was visible and had radiation and chemotherapy. Currently the cancer is in check. But the future is uncertain as Glioblastoma is a stealthy adversary. Its recurrence is, unfortunately, the rule rather than the exception."
Trinity-St. Paul's: In March of 1784, Mozart wrote from Vienna to his father, Leopold, in Salzburg about his just completed Quintet for Piano and Winds: "I consider it the best work I have ever written." Winds of Change, the second concert of the Amici Chamber Ensemble's 35th season, takes place on November 26 at Trinity-St. Paul's Centre. The program moves from Mozart's late-18th-century gem into the boisterous 20th-century musical world of Francis Poulenc's Sextet for Piano and Wind Quintet and his Trio for Oboe, Bassoon and Piano before wrapping up the journey with Omar Daniel's Dreams of the Panther (1991), a piece written for Amici.
Clarinetist Joaquin Valdepeñas was a member of the TSO when he co-founded Amici and the opportunity to hear him perform once more with oboist Sarah Jeffrey brings back the halcyon days of Peter Oundjian when Valdepeñas and Jeffrey were TSO cornerstones unsurpassed in tone and timbre.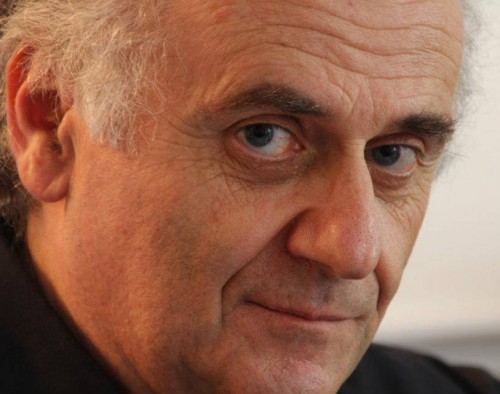 George Weston Recital Hall: Sinfonia Toronto, now celebrating its 25th season, is the sign of a sophisticated city – a string orchestra. Its core group of 14 players has illuminated many a familiar score under music director Nurhan Arman (who has arranged several of them).
Their concert, on October 21 at the George Weston Recital Hall, concludes with Beethoven's iconic Symphony No. 5 in a new arrangement for strings by Sreten Krstič. Whether it's fate or folly, the four opening notes and what Beethoven does with them are unforgettable.
Otar Vasilisdze Taktakishvili, whose Second Violin Concerto will be performed by the young (b. 2000) Austrian violinist Elisso Gogibedashvili, was a well-known composer, conductor, teacher and musicologist during the Soviet era. According to Arman's program notes, Taktakishvili was influenced by Georgian folk music, Mozart, Bach, Beethoven and more contemporary composers like Scriabin, Prokofiev and Shostakovich. He met Shostakovich during his senior year of high school, which sparked a lifelong relationship and collaboration.
Gogibedashvili is the soloist for Sarasate's virtuoso showpiece Zigeunerweisen (Gypsy Airs) arranged by Arman. Two world premieres – by Louis Sauter and Frank Horvat – complete the festive program. Horvat's Magnificent Roots was sparked by a 250-year-old oak tree, the largest in Toronto.
Paul Ennis is the managing editor of The WholeNote.