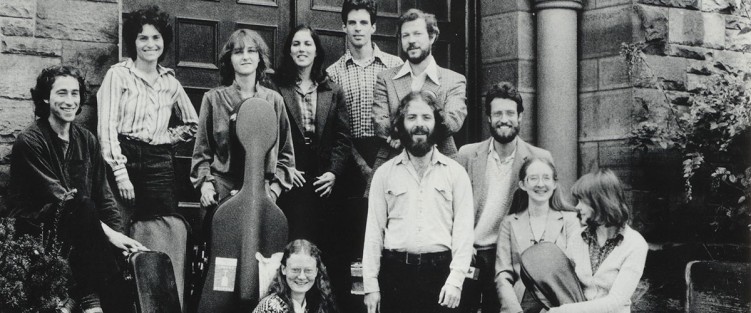 "I wanted to begin with The Galileo Project, which is the one I mostly closely identify with Jeanne. And Galileo begins with Vivaldi," Alison Mackay explains. It is February 15 and we are chatting, via Zoom, about an upcoming April 2 Tafelmusik concert, curated by Mackay and Christina Mahler, as a tribute to Jeanne Lamon who, at the invitation of Tafelmusik's founders, Kenneth Solway and Susan Graves, become the ensemble's first music director just two years after they founded the ensemble in 1979. She remained at the Tafelmusik helm till 2014, by which time the ensemble had grown from a quirky and belovedly Birkenstockian niche player in downtown west Toronto music scene into what Neil Genzlinger, in a June 26, 2021 New York Times obituary for Lamon, described as "one of the world's most acclaimed baroque ensembles, … striving not only to present centuries-old music as it was originally heard, but also to reach modern audiences.
"Never was that more evident," Genzlinger continued, "than in 'The Galileo Project: Music of the Spheres,' a multimedia performance piece, conceived and scripted by Alison Mackay, the ensemble's bassist, featuring the music of Vivaldi and others, projections of astronomical and other scenes, an actor providing narration, and an unfettered orchestra."
"Unfettered orchestra" refers in part to the players having memorized their parts, so free to move around the performance space, something that was to become a Tafelmusik trademark over the ensuing years, in a series of story-driven thematic programs which reached deep into the times and places in which baroque music, the re-emerging with startling parallels, convergences and sometimes hard truths. We got to hear it differently. Unfettered by old assumptions.
It's right that the task of curating the April tribute concert falls to Alison Mackay and Christina Mahler. Both were long-standing members of Tafelmusik: Mahler as principal cello since 1981, and Mackay, principal double bass since 1979, there from the very beginning. "Both have contributed significantly to Tafelmusik's renown over the years, epitomizing the orchestra's heartbeat for almost four decades" as a press release announcing their retirement in June 2019 put it. Each brings a unique perspective to the April 2 event. Both will play in it.
"I suppose in the end I wrote the script," Mackay says. "But Christina and I are in almost daily contact anyway, and have had many discussions about it, and about Jeanne's character and work at Tafelmusik, and about pieces of music that would be important to highlight: sections of Jewish music, especially song, to reflect Jeanne's own Jewish heritage; the early 17th century, because of Jeanne's love of the period; Monteverdi, for the years when Christina and Jeanne first met, spending summers in Europe with Alan Curtis and Il compresso barocco exploring Monteverdi's operas; and of course Bach, lots of Bach."
"And it all begins with Vivaldi, you were saying?" I remind her. "You always look for a hook or a handle on these things," she replied. "Of course it's biographical. But biographical can mean different things. I've met with a lot of people who were closest to her to discover what to uncover. I talked to her older sister who is the family genealogist, to old friends, to colleagues, to members of the committee who have given time to organize this. Everyone has a story to tell and their own way to tell it."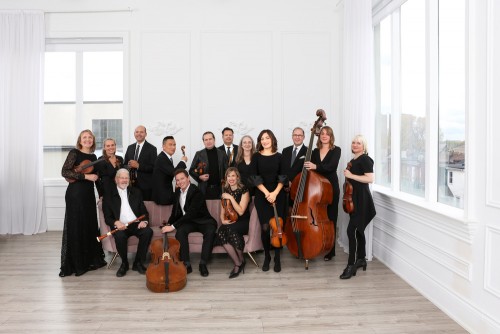 Mackay's storytelling style often entails time travel to some particular place, followed by voraciously detailed exploration of that time, in all directions, in search of context – convergences, parallels, connections and small startling things. So she finds herself, for example, twelve generations back in time, at a spot on the Grand Canal in Venice where Vivaldi, in 1730, moved "from an eastern Venice backwater. "So there we are, almost in Monteverdi's backyard, two minutes walk away from the studio where Jeanne's treasured violin was made, at the moment some kind of music was first being made, trying to figure out how, twelve generations later, it will still be found and heard. A living stream."
Part of how that happens, she says, has to do with the art and craft of the violin at the time: "There was a very formal system of apprenticeship in baroque times: from apprenticeship to journeyman to master – in a way the pattern persists through the generations where this music is concerned. Knowledge, art, craft are a living stream."
Generational transmission of art was something, Mackay says, that Lamon felt deeply. "There's a really beautiful quote about Jeanne's belief that there is no other way to learn a musical instrument: 'It goes so deeply into me I can hardly even speak of it.' You can see in her later life when she became a teacher in the Tafelmusik Baroque Summer Institute how very, very important that was to her."
In Mackay's musical storytelling, the personal nests in the intergenerational and historical. Themes of community, expulsion, enterprise, for example. "In Amsterdam, for example," she says, "by 1700 almost a third of the population of the city was made up of Huguenot and Jewish asylum seekers who had fled violence and repression in their homelands. And, it's interesting, as can be found in Amsterdam city records, all four of Jeanne's grandparents can trace their lineage to that city. Her parents came to New York in 1939. Her father used to say 'If it wasn't for America' … the enterprise it takes to come and settle in a new country, and that's what Jeanne did too."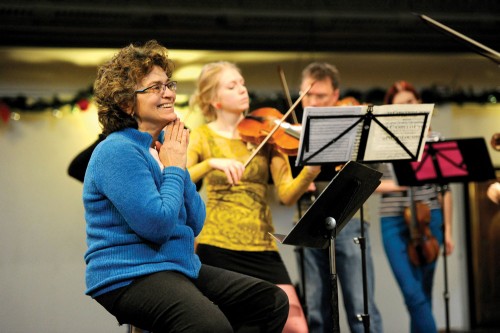 "Jeanne always seemed, to me from the audience, happiest off to the side," I offer, "turned three-quarters away from the house towards you, not us. So how do you think she would like being front and centre this way – in the hall that bears her name, no less?"
"She had a certain shyness about the limelight. So I very definitely had her possible opinion very much in mind," Mackay says (and laughs). "I do think she would like that it's like one of our shows, and she would love the music. Frankly what is going to tell the story and the emotion of it is the images and the music. And the way I have designed it there will be 55 minutes of music and 15 minutes of narration. So it's very much a concert, and very much like my shows."
A pause: "I feel as though she would embrace it, the same extraordinary way, the Tafel family from top to bottom embraced our other shows, threw themselves into it. But that's a part of the whole culture of the place [Trinity-St. Paul's Centre], isn't it? one of the places where people of all kinds, classes, statuses, can have a place and a purpose. Try to think of places that mingle a unique concert scene with all this. That way what we do becomes part of the living stream of the whole place."
The 2pm, April 2 concert sold out right away. An 8pm concert has been added. And award-winning Canadian filmmaker Barbara Willis-Sweete will direct the film version of the concert, to be broadcast online on June 2, for digital subscribers.

David Perlman can be reached at publisher@thewholenote.com
March 9, 2022: This story has been revised from the print version (Volume 27 no.5) to more accurately reflect the makeup of the refugee population of Amsterdam in 1700.