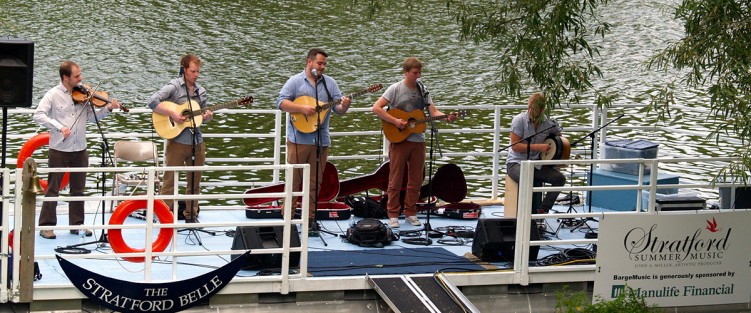 So here we are again, on the cusp of summer, with what has to be the most eccentric collection of listings information ever assembled for the festivals section of our summer print issue.
Listings
In other years, we'd have painstakingly separated out summer festival/series listings from one-off concerts. And we'd have had separate sections for GTA and Beyond GTA listings. And for concerts, music theatre, clubs, workshops, etc. This year? Gone.
Gone too is our most fundamental principle: that we only list events that have a live musical component.
What you get instead is a reflection of the ways our musical community is coming up with to stay in touch with you, their audiences.
So, for the time being anyway, it means that, rather than our print listings being the wheelhouse of what we do, it's our online weekly listings updates that give you the best chance of keeping up. Sign up for our weekly listings updates, and every weekend we send you updated listings covering the following six weeks or so, reflecting everything we found out since the Tuesday before (including changes and cancellations). Good news.
It's good news for musicians and presenters too. If a musical event fits our niche (and our range is getting wider), it qualifies. As long as it is a public event, with a specific date and start time attached to it, it can be live, livestreamed, on-demand … or any combination of these.
In years past, a highlight of this special festival section in print would have been our annual Green Pages, our directory of summer festivals and series.
However in this 16-month year of plaguey uncertainty, we made the choice to put all our directories (Canary Pages, Blue Pages, Green Pages) online, so that choirs, presenters and festivals respectively can join whenever they have a handle on what they are really going to be doing. (And the opportunity to revise whatever they said previously, when fate throws their best-laid plans out of whack.)
So there are no Green Pages festival profiles in this issue. But there's a handy index on page 32 of the summer presenters who have come into the online directory so far, with more arriving all the time.
"On the Road"
Another pandemic casualty has been the summer feature we call "On the Road", where we invite working musicians to tell us about their summer itineraries – a refreshingly different different slant on things, following musicians from place to place. I am sure I don't have to remind you what happened to that idea last summer. And while this year is looking better by comparison, it will still be virtual encounters that rule the day this summer, for festivals, performers and presenters alike.
So take the time to sift through the listings on the next few pages, and the directory index on page 32. In fact, if you view page 32 in our flip-through edition online, you can click or tap your way through the websites included there as you go.
I already did that myself and a couple of things struck me.
One was how interesting it is to see how artists adjust to circumstances during times of necessary reinvention. What changes and what doesn't? What do they do differently for themselves? And what are they doing with and for each other?
And, as important, what will we do for them? Is it really worth the virtual drive to Acton, or Elora, or Markham, or St. Catharines or Collingwood or Parry Sound, now that the novelty of online concertizing is wearing thin? And "zooming in" sounds like work, not play?
Yes it is. For mutual support. And to remind ourselves of how much it will mean, whenever it happens, for musicians and audiences alike, to be on the road again.