This article appears in The WholeNote as part of our collaboration in the Emerging Arts Critics program.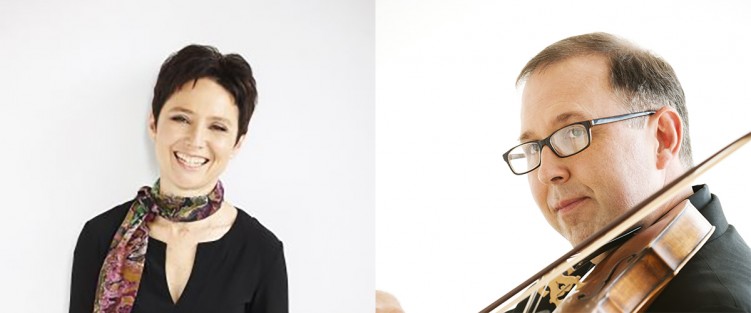 For many, working from home on June 17 meant another day at the well-worn computer desk. For the players of Tafelmusik, it meant presenting Caprice, the spirited fourth video broadcast in their ticketed Tafelmusik at Home online series. Showcasing lesser-known 18th-century composers, players from the ensemble gave both educational commentary and performance, all delivered from their own living rooms. Though the video series came about because of the COVID-19 pandemic, the project is a serendipitous fit for Tafelmusik – so much 18th-century chamber music was written to be performed and heard at home, and this digital platform gives audiences new access to that intimate experience.
The program opened with four selections from William Herschel's Twenty-Four Caprices for Solo Violin (ca. 1760), performed by violinist Thomas Georgi. After more than 30 years in the ensemble, Georgi announced that this performance would be his last for Tafelmusik before entering retirement. Despite sharing a title with Paganini's Caprices, Herschel's offerings emphasize sensitivity over devilish showmanship. They are as charming as they are brief – even at a relaxed tempo, Caprice No. 7 burned through its entire 22 bars in less than a minute. Making the most of what's there, Georgi performed with a consistently sweet sound, carefully shaping long notes during the plaintive theme of Caprice No. 9. In Caprice No. 13, Georgi sensitively controlled the density of his tone to differentiate ornamental filigree from delightfully lengthy cadential appoggiaturas.