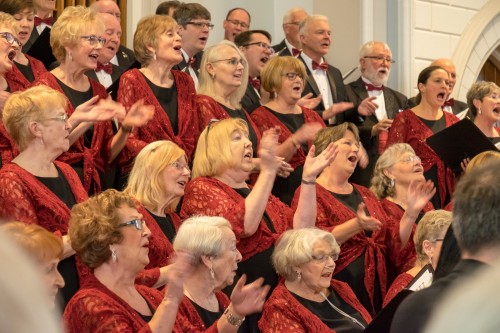 The Canary Pages choral directory in this issue has been a fixture of the May WholeNote for the past 17 years. Until this year, that is, when the magazine decided to hold it back to September, given the climate of uncertainty that has gripped the choral community since March.
Better late than never: the directory remains welcome a reminder that hundreds of choral organizations across Ontario sustain and uphold communities that celebrate art and beauty from the largest cities to the smallest communities throughout Ontario.
March feels a long time ago now. Seasons shuttered, theatres closed, rehearsals stopped, and as the shutdown continued, choirs started thinking towards the fall and onwards. If you look at the language amongst the Canary profiles, there's new terminology that has become standard – postponed, indefinite hiatus, online rehearsals, Zoom, suspended, TBD. The good thing is, the choirs and the people who make music are still around.