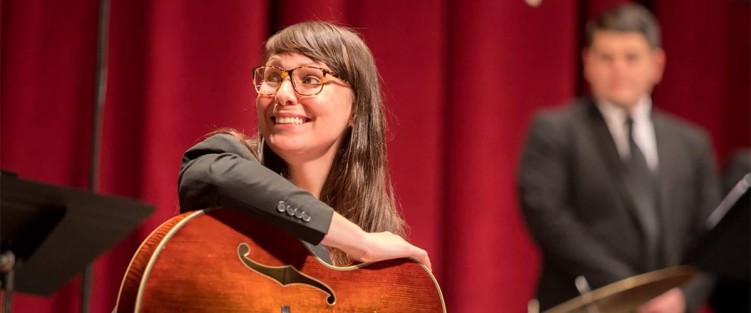 Picture the scene: you are flannel-clad at an orchard, attempting to engage in Instagrammable autumnal fun, having spent well over $150 CAD on gas, Onroute snacks and admission for your family (and your son's strange friend), and you stand there suffering the indignity of realizing you must pay a further $30 for your roleplay harvesting of subpar baking apples which (you can already picture it) will die a slow, ignoble death in your garage, eaten by no one but insect interlopers and, possibly, an intrepid raccoon.
The feeling: despondency, somehow trifling and catastrophic at the same time.
The remedy: therapy, probably. But maybe as the hankering for outdoor activity abates, seeing some indoor live music couldn't hurt.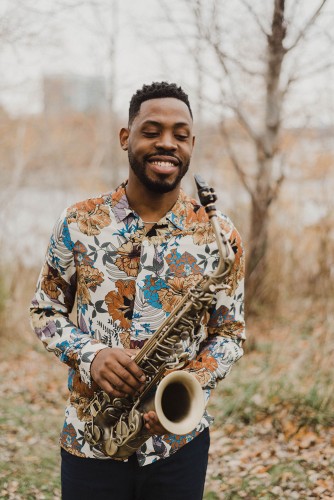 Hugh's new room: On Sunday, October 15, saxophonist and bandleader Jesse Ryan takes the stage at Hugh's Room Live, as the venerable venue settles into its new location at 296 Broadview. Born in Port of Spain, Trinidad, and educated at both Toronto's Humber College and at Berklee in Boston, Ryan's music investigates the links between jazz and Afro-Caribbean music. (This link is foundational in the language of jazz, particularly in its rhythms; the pianist Jelly Roll Morton, who began touring professionally around 1904, contended that the "Spanish tinge" – the tresillo and habanera rhythms that made their way to the port city of New Orleans from Cuba – were essential to distinguishing jazz from other kinds of music.) The Juno Award-nominated Ryan possesses an agile, accomplished voice on his instrument, which fits naturally into his compositional language. Joining Ryan on this date is another of Canada's rising star jazz musicians, the vocalist Joanna Majoko, who brings an incredible sophistication and self-assuredness to her vocal performances, on her own original songs as well as her arrangements of standards.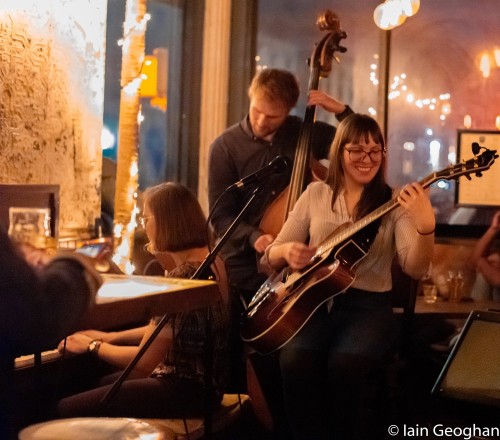 The Jazz Room: On Saturday, November 4, the guitarist and vocalist Jocelyn Gould celebrates the release of her new album, Sonic Bouquet, with a show at The Jazz Room in Waterloo. Gould is an excellent guitarist who plays with the robust swing, archtop tone and blues-inflected bebop language of luminaries like Wes Montgomery and Grant Green. Gould will be bringing a stellar band with her, including pianist Will Bonness, drummer Mark Kelso and bassist Mike Downes. (Her new album features fellow guitarist Randy Napoleon, drummer Quincy Davis, bassist Rodney Whitaker and Canadian clarinetist Virginia MacDonald.)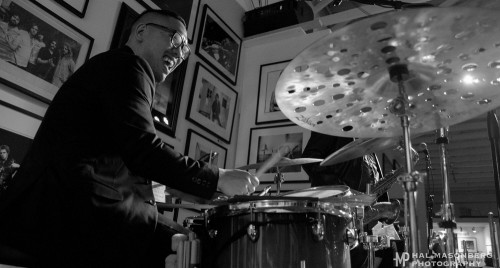 Jazz Bistro: On Thursday, November 23, the release of another new album will be celebrated, this time at Jazz Bistro. The LA-based, Ontario-born drummer Anthony Fung's new album, FO(U)RTH, features pianist Michael Ragonese, bassist Luca Alemanno, and the esteemed saxophonist Mark Turner, whose work (with the likes of Kurt Rosenwinkel, Tom Harrell, Billy Hart and countless others) will likely need no introduction. At Jazz Bistro, Fung is joined by his long-time Toronto collaborator, the bassist Julian Anderson-Bowes, as well as the aforementioned clarinetist Virginia MacDonald. Fung is a confident drummer who plays in a modern, straight-ahead style. His playing effectively manages to be exciting, propulsive and also eminently supportive of the phrase at hand, whether that phrase is generated by a bandmate or by Fung's own sense of drumset melodicism.
Burdock: Through the pandemic, for all of the obvious reasons, Burdock took a long break from presenting shows in its Music Hall, a venue that had become a mainstay for indie artists, jazz musicians, rock bands and a host of other musical projects, all of which found a home on Burdock's beautifully maintained stage. Now, after a lengthy hiatus, and under the leadership of new Music Hall programmer Deanna Petcoff, live shows at Burdock are back, with a number of interesting offerings currently in the books for the coming months. So, if it's been a little while since you've seen a show at Burdock – or if you've never been – stop by, have one of their excellent beers (or the non-alcoholic kombucha on tap), and enjoy.
Colin Story is a jazz guitarist, writer and teacher based in Toronto. He can be reached at www.colinstory.com, on Instagram and on Twitter.