AS THE WINTER WEEKS DWINDLE down to a precious few, here are some good excuses to head straight to the clubs:
A Four-Day Live Music Wonderland
Who knew Toronto was such a hotbed of folk, roots and blues talent? Meet The Association of Artists for a Better World, organizers of Winterfolk. This entirely volunteer-run, all-ages festival is now in its 9th season of emulating multi-stage rural summer festivals, right here in the city. The 2011 edition will showcase 150 artists over four days (February 18-21) at six venues in the Broadview and Danforth vicinity. Ranging from sports bar to church, the venues this year are: Black Swan Tavern, Mambo Lounge, Eastminster United Church, Danforth Café, Dora Keogh and Terry O's Sports Bar. All shows will be free of charge with the exception of Saturday night's "Brass Roots: Big Bands for Your Buck" at Eastminster United Church, a quadruple bill of multi-genre big bands for only $15 ($12adv).
Jazzers will notice guitarist Tony Quarrington's name all over the performance schedule – he is well-known in the folk scene as both a performer and songwriter. Popular blues acts also appear on the bill, including Gary Kendall of the Downchild Blues Band fame, charismatic Danny Marks and breathtaking multi-instrumentalist Jimmy Bowskill; other promising billings include veteran jazzman Big Rude Jake, Latin chanteuse Laura Fernandez and acclaimed singer-songwriter Noah Zacharin.
Budding musicians should take advantage of the free workshops offered, which cover everything from blues songwriting and improvisation to songs of social justice and fingerstyle guitar.
The fourth and final Family Day is highlighted by two sets with Beth Anne Cole, familiar to many from her 22 years on Mr. Dressup and Sesame Street. The Winterfolk venues can all be found in our "In The Clubs" listings.
To find out more details about this exciting festival, visit
www.winterfolk.com.
Salsa for Everybody!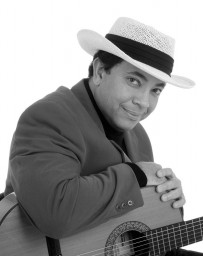 A surefire destination for latin jazz, The Lula Lounge has recently embarked on a weekly series that looks like it's here to stay. The new Sunday Family Salsa Brunch is an authentic fiesta with live music by the incomparable Luis Mario Ochoa Traditional Cuban Quartet. Lula has made a grand choice because this man is not only an exquisite musician but also a world-class entertainer. Whether he is singing, strumming the guitar or keeping impeccable time on a maraca, Ochoa lights up a room like a lantern. $25 cover pays for the band, a beginner salsa lesson by Miko Sobreira as well as a wholesome buffet brunch, coffee, dessert, tax and tip. Free for kids 12 and under, seating at 11am and 1pm. For more info visit: lula.ca.
Balkan-Jazz-Funk-Fusion for the Brave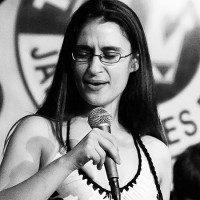 Speaking of salsa, I find Tova Kardonne's music to be delectably spicy, or as she puts it, "tipsy, sexy music for the brave." Indeed, this talented vocalist/composer has concocted a daring recipe of jazz, balkan, funk and afro-cuban music fusion for her eight-piece ensemble, The Thing Is. Nearly every piece Kardonne writes is composed in odd meter, each arrangement augmented with dynamic twists and turns, dissonance aplenty and lyrics poetic enough to recite a cappella.
What is it that compels Kardonne to write such challenging music? "There's no denying…my peers find it challenging and my musical superiors find it challenging too, but only until they can sing it, which inevitably, everyone in the band can, whether they're playing the melody, the bass line, or the most hidden inner harmony. It's all singable, groovin', and highly intuitive. Once everyone's playing it, it becomes hard to remember why it seemed so challenging at first." Not exactly dinner music, but a few good listens will likely warrant cravings for the band's appealing complexity. The Thing Is: Tova Kardonne on vocals, compositions, lyrics and arrangements, with Graham Campbell, guitar; David Atkinson, piano; Amy Medvick, flute; Mike Wark, alto sax; Christian Overton, trombone; Trevor Falls, drums; and Chris Kettlewell, bass. The band plays The Rex Hotel on February 13 at 9:45pm. Fancy a sample? Hear The Thing Is here: myspace.com/thethingismusic.
This Time the "Quote's" on Me
Instrumental jazz is consistently respected in the "Fridays at Five" series happening at Quotes Bar & Grill, located beneath Barootes Restaurant at 220 King Street West. That's where the Canadian Jazz Quartet (Gary Benson, guitar; Frank Wright, vibes; Duncan Hopkins, bass; Don Vickery, drums) have been entertaining audiences for nearly 5 years now.
Much like at the Old Mill's Home Smith Bar, there's a clever policy of "No Reservations" which encourages music lovers to get there early to snag the best seats. And they do, without fail! To keep things interesting, each week the CJQ welcomes a special guest, usually a horn player of the highest order who gets to call the tunes. For instance, The WholeNote's own Jim Galloway will be gracing the bandstand there on February 11th.
On February 18th the quartet will be calling the tunes themselves, as they launch a brand new recording. "Brazilian Reflections" features famous musical works of art by Antonio Carlos Jobim ("Zingaro", "Desafinado"), Luis Bonfa ("Samba de Orfeu", "Menina Flo") plus pleasing originals by the quartet's leader, Gary Benson ("Everytime I See You", "Don't Quote Me").
I was able to obtain an advanced copy of Brazilian Reflections, and you can quote me when I say it captures the warm essence of bossa nova so well, you'll forget all about winter.
canadianjazzquartet.com