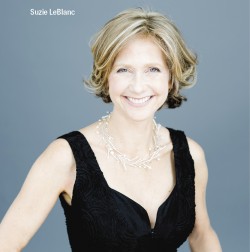 The just-concluding concert season has been an exceptional year for Toronto musicians in the early music scene. I've heard a lot of music that was very easy to like, whether it was emerging artists on the scene putting together some innovative programs of interesting musical material and giving us the opportunity to hear some fascinating music, or concerts from more established artists that stood out as exceptional. In the former category, I'm thinking specifically of countertenor and baroque guitar player Bud Roach's concerts of Giovanni Felice Sances and a couple of stellar concerts from the Cantemus singers – which let Toronto concertgoers know that there is a thriving music scene here with many talented young artists who deserve to be heard.
In the latter category, there were two fantastic multimedia events: "Paris Confidential," the Toronto Consort's program of life in Renaissance Paris; and Tafelmusik's wonderful "J.S. Bach, The Circle of Creation," both of which proved that established artists are still pushing their own limits, innovating and willing to try something new. That wasn't everything, of course. Opera Atelier gave us some very fine productions of Gluck and Rameau, Tafelmusik provided us all something to talk about (or at least write about) with their ongoing search for a new artistic director, and I'm sure that there's at least one stellar performance that I've either forgotten or didn't get a chance to see.
I'm happy to have witnessed some fantastic concerts this season, but of course, all good things must come to an end. As this year winds down, you can be content with the remnants of the artistic seasons of a few Toronto-based groups as the summer months set in or you might want to look further afield than the GTA.
If you're searching for a getaway that includes something more than a cottage and a lake, there are a few summer festivals that have exceptional entertainment value as well as being a welcome escape from the city. Musique Royale is a little-known festival that takes place in multiple cities in Nova Scotia that will give you a chance to hear some great Canadian artists. While not strictly an early music festival per se, there are some great renaissance and baroque musicians there, including the recorder and lute duo La Tour Baroque, the fabulous baroque flutist Chris Norman, soprano Suzie LeBlanc, the vocal group Studio de musique ancienne de Montréal (who will also be appearing at the Ottawa Chamberfest July 25) and baroque fiddler David Greenberg. Best of all (and somewhat confusingly), these artists will be playing in multiple cities in June, July, August and September, so if you're at all interested in going to Nova Scotia this summer, check out the website (musiqueroyale.com) to see if there's a concert in town, or at least nearby.
Montreal Baroque: If your vacation plans are more along the lines of a quick weekend getaway than a lengthy road trip, or if you just prefer the big city to a trip to the countryside, consider travelling to Montreal over the St. Jean-Baptiste weekend (June 25 to 28) to hear the number one early music festival in North America, Montreal Baroque. Viola da gambist Suzie Napper has been running this festival for over a decade, and it is a singular achievement that she can build an entire long weekend on concerts, lectures and unusual events centred exclusively around historically-inspired performance.
This year's festival returns to the McGill campus in downtown Montreal and features the Dutch baroque violinist Sigiswald Kuijken, himself something of a legend in the early music world, leading the Montreal Baroque Ensemble as well as performing the Bach violin suites on the violincello da spalla. (Do yourself a favour and Google image search that one. It's extremely unlikely you will hear this instrument performed in Canada again in the next decade.) If an eccentric pet project from a classical music superstar isn't enough for you, Montreal Baroque also features a few local groups, albeit ones from a crowded, hyper-talented music scene. Ensemble Caprice will be performing their signature "gypsy baroque," Studio de musique ancienne de Montréal will put on a concert of Palestrina and Benevoli and Canadian countertenor Michael Taylor will join the viola da gamba duo Les Voix Humaines and lutenist Nigel North for an all-Tobias Hume concert. This will be a very busy weekend and well worth the trip to Montreal.
Of course, there are still a few shows you can catch if you're in the city this summer. For one, my group Rezonance will be putting on "I Giorni di Cane Pazzi," a concert featuring wild and extravagant music from 17th-century Italy. The group will be joined by guest artists Michelle Odorico on violin and Eleanor Verrette on viola to play some of the more bizarre chamber pieces in the early music repertoire. The program features Carlos Farina's Capriccio Stravagante, which lets the listener hear all manner of the beasts one might encounter on a walk through 17th-century Mantua depicted in music, as well as Girolamo Frescobaldi's Capriccio sopra Il Cucho, a play on the cuckoo's song that beats its own idea pretty much to death. You can catch this performance on July 28 at Artscape Youngplace, 180 Shaw St., Suite 202, at 7:30pm. I guarantee you will find no better concert in the dog days of summer.
Aradia Ensemble: Of course, there are still other options before prime vacation time. The Aradia Ensemble winds down its concert season on June 27, with a performance at the acoustically excellent Music Gallery of Purcell's and Locke's very fine music for Shakespeare's The Tempest. The Tempest, as it was revised in the composers' time, began its life as an attempt to introduce opera to the English theatregoing public. Compared to some other English stinkers of the same period, it actually did quite well and was revived numerous times in the 18th century. Early musical adaptations of Shakespeare such as this one are seldom revisited, but the Purcell/Locke score is one of music history's more unique collaborations, and Aradia should do it justice.
I Furiosi: Of course, if you just can't wait to hear a concert, consider checking out the always-entertaining rock-star quartet of early musicians, I Furiosi. In "All About Me," the quartet will be joined June 6 by tenor Rufus Müller and organist James Johnstone presenting songs all about narcissism by Handel, Giuseppe Tartini and Juan Bermudo. I Furiosi are a passionate group who don't take themselves too seriously, so if you're looking for a fun concert this one would certainly fit that description.
David Podgorski is a Toronto-based harpsichordist, music teacher and a founding member of Rezonance. He can be contacted at earlymusic@thewholenote.com.