I don't know how many people I can speak for when I say that I'm not too eager for summer to be over so soon, but it does seem as though many Toronto ensembles aren't quite ready to start their new seasons just yet either. Happily there are a few performances in September that are well worth going to see.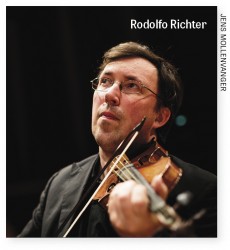 Rodolfo Richter: One group that's definitely ready for the new season is Tafelmusik, which has its first concert the week after Labour Day. The superstar orchestra will, in fact, be very busy, very soon – they have two concert runs between now and October as they continue their search for a new artistic director. The first concert will feature the Brazilian-English violinist Rodolfo Richter, who, as the associate leader of the Academy of Ancient Music and a Handel/Bach specialist, may be exactly what Tafelmusik is looking for.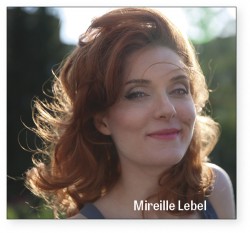 Richter is an experienced player who has worked his way to the top of the European musical scene. Initially a modern violin player and composer – he studied composition with Pierre Boulez – he decided to make the switch to baroque violin in his mid-20s, studying with Monica Huggett. He also comes with an impressive discography as a leader, chamber player and soloist, having made the first recording of the complete violin sonatas of Erlebach and a solo album of 18th-century Italian composers Giuseppe Tartini and Francesco Veracini in addition to his recordings with the AAM.
With an extensive musical CV behind him, Richter will likely do a fine job with Tafelmusik as he leads them in a performance of music by Vivaldi, Handel and Bach at Trinity-St. Paul's Centre, Jeanne Lamon Hall, September 16 to 20. The group will also be joined by mezzo soprano Mireille Lebel for some Handel arias and the wonderful bassoonist Dominic Teresi for a Vivaldi concerto.
Cecilia Bernardini: Tafelmusik will also be bringing back violinist Cecilia Bernardini, who dazzled Toronto audiences when she debuted with the group in March last year. Bernardini was hired as a replacement for the virtuoso violinist Stefano Montinari, but she exceeded expectations with her performance of one of Jean-Marie Leclair's notoriously difficult violin concertos which she had added to the regular program. Bernardini is a gifted soloist and performer, and has the potential to bring a great deal of youthful energy to the group – she's barely 30 years old. Besides touring as a soloist, she already has her own ensemble (the string trio Serafino) and is in the trial period for leadership of both the Scottish Chamber Orchestra and Camerata Salzburg. She has fewer recordings to her name than Richter – just a couple of La Serenissima recordings as a section player- but is nevertheless an up-and-coming player on the international music scene.
Besides being an exceptional player, Bernardini chooses exciting and interesting concert repertoire that doesn't get performed very often. Her concert series with Tafelmusik, taking place October 1 to 4, and 6, is no exception. She and the group will be playing a Geminiani follia, as well as Jan Dismas Zelenka's wind-rich (but nevertheless very queasy sounding) Hypochondria. Vivaldi and Telemann, respectively, will round out the program with two pieces the group is playing for the first time – Il Proteo, o il mondo al rovescio, and the misleadingly titled La Bizarre (with the exception of the last movement, it doesn't sound that strange).
Anne Boleyn: If you're more in the mood for something a bit less maniacal, the Musicians in Ordinary have a chamber concert September 25 featuring music sung and enjoyed by one of the most famous women in English history.
Anne Boleyn was just a girl when she was sent from England to the Netherlands and France in order to be trained to be a lady-in-waiting for the English court. Part of her education was in music, and she was familiar with, and very likely performed, the works of some of the most influential composers of the time. In particular, Boleyn had the work of Josquin des Prez (1450-1521), widely considered to be the greatest composer of the early Renaissance, in her collection, and his compositions will be featured in the Musicians' concert. Soprano Hallie Fishel and lutenist John Edwards will be joined by a group of four singers for an 8pm concert of vocal music and dances for solo lute at Father Madden Hall in the Carr Building at St. Michael's College.
If you're also interested in some of the history behind how Anne Boleyn found herself studying music in the Netherlands, consider showing up early for an edifying pre-concert lecture by Deanne Williams, author and associate professor of English at York University. And if you're really a history geek (or binge-watched The Tudors way too much), you might want to check out the history colloquium organized that day by the Centre for Renaissance and Reformation Studies at the University of Toronto, based around the discovery of this manuscript and what it tells us about music in Europe in Boleyn's time. You can find information on the colloquium at their website, crrs.ca.
TEMPO: If you're not content to simply listen to baroque music and would like to actually try playing it, you should learn about TEMPO. The Toronto Early Music Players Organization is a group devoted to making early music accessible to amateur musicians who want to learn to play early music repertoire, and they have brought in lutenist Lucas Harris to coach their first workshop of the 2015/16 season. Harris is an excellent choice to coach amateurs – aside from being a professional lute player of the first rank, he's also a coach for the Toronto Continuo Collective and an experienced choral conductor besides. No word on what they'll be playing yet, so be prepared to sight-read, I suppose. If you're at all interested in playing with the group, the workshop is at the Armour Heights Community Recreation Centre on Sunday, September 13 from 1:30 to 4pm. To participate, go to their website (tempotoronto.net), fill in the application form and show up with an instrument and a music stand. And have fun.
Going public: Finally, I should mention one new feature of this season that I haven't seen before. Some of the top players in Tafelmusik will be giving lectures in their various areas of expertise over the next few months. It's a natural outgrowth of period performance – most early music specialists have traditionally studied musicology alongside their studies in performance practice. As a result, there are many early musicians who have a wealth of knowledge to share about music history. This month, the Toronto Public Library will feature Christopher Verrette lecturing on the origins of the symphony in the 17th and 18th centuries at the North York Central Library on September 23 at 7pm. Verrette is an intelligent player with a wide knowledge of instrumental playing and a lifetime of experience playing early symphonic repertoire, so it should be quite interesting to to hear what he has to say on the subject.
David Podgorski is a Toronto-based harpsichordist, music teacher and a founding member of Rezonance. He can be contacted at earlymusic@thewholenote.com.