If you're looking for something to do on a weekend in November, you might be obliged to make a few tough decisions. As I write this, there are all of ten early music concerts going on in Toronto this month, no two even remotely similar to one another. It's obviously a sign we live in a fun city with lots to do on any given weekend, but the possibility always exists that one can miss out on something fantastic, or at least something you won't get a chance to hear ever again. I don't have enough space to adequately discuss absolutely every early music concert going on this month (you'll have to check the listings for that), but here are a few highlights and must-sees.
Solo harpsichord: It's been a while since Toronto audiences have had a chance to hear a solo harpsichord concert, but audiences will get a chance to hear the instrument shine this month. Admittedly, Toronto hasn't been graced with a superabundance of solo harpsichord concerts since Colin Tilney retired, but up-and-coming Toronto musician Philippe Fournier will entertain the public with a mixed program that will include François Couperin, J. S. Bach and John Bull. Fournier makes his home at Holy Family Church and plays with the Musicians in Ordinary from time to time. It will be well worth it to see what he's been up to as a solo artist. Check out this concert November 8 at the Yoga Village at 8pm.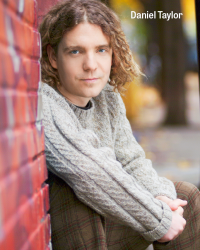 Schola, TEM: If you're more in the mood for a choral concert, you might prefer hearing instead the Schola Cantorum and the Theatre of Early Music concerts the same weekend. They're technically student concerts given by performers studying at the University of Toronto Faculty of Music's fledgling early music program, but the program is directed by Daniel Taylor, who is probably the closest thing to a household name on the Canadian early music scene, and who brings in top-tier professional musicians for these concerts.
The Schola Cantorum will be singing some fairly standard renaissance fare (Palestrina, Tallis, Taverner) and it's very likely that these will be fine concerts of serene sounds. Also, they're at the beautiful Trinity College chapel on November 8 and 9 at 7:30pm. If you haven't visited the Trinity College chapel yet, it's one of the finest acoustic spaces in Toronto for choral music, so it would be worth it just to go and hear what a choral concert is supposed to sound like.
Paris in the Fall: If neither of these concerts are enticing enough to get you out of the house that weekend, keep in mind The Toronto Consort will be performing their own concert of renaissance music on November 7 and 8 at Trinity-St. Paul's Centre. The Consort is calling this one "Paris Confidential," and it's a social and musical exploration of the city of Paris in the 16th century, when the city was leaving behind its reputation as a muddy medieval military camp and quickly becoming a European cosmopolis. The great Alison MacKay, a gifted and insightful curator of musical and cultural history, is presenting a musical program of the city of Paris as seen through the eyes of one George Buchanan, a 16th-century scholar who left behind a legacy of rich descriptions of the city in which he lived. His letters, written to describe to his non-Parisian friends what life in the city was like, are the centrepiece of MacKay's multimedia program, which includes anecdotes by other authors, contemporary paintings, drawings, maps and illuminations. Oh right, and there's music, too. The Toronto Consort will be playing a program of renaissance French music, a rarity in this city. The composers on the program are hardly obscure, though, and include Clement Jannequin, Claude LeJeune, Claude de Sermisy and Jehan Chardavoine.
Honestly, if there's one early music concert you have to see this month, this is probably it. Alison MacKay has developed a reputation for putting together thoughtful, engaging, and informative concerts for Tafelmusik and the Consort. If you're familiar with renaissance music and names like Palestrina, Josquin, and Byrd already mean something to you, this concert will give you a bigger picture of what renaissance music is all about. Sixteenth-century French music is still composed in the same style as Palestrina and the like, but French composers of the period took the same rules of composition in some very creative directions. If renaissance music isn't your thing, Paris Confidential will still be worth going to out of sheer curiosity – the concert promises to be an interesting in-depth look at what it was like to live in a major city and cultural hub of activity in the 16th century. Think of it as tourism for time travellers.
(Personal) Rezonance: For a fun instrumental concert later in the month, you might want to check out a chamber concert being given by my own group, Rezonance, a chamber ensemble whose core members include myself on harpsichord and violinist Rezan Onen-Lapointe. We'll be joined this month by the fabulous Montreal-based flute player Joanna Marsden for a concert of 18th-century Italian and German music on November 30 at Artscape Youngplace at 3pm. Telemann, Handel and Vivaldi are on the bill, but we'll also feature some lesser-known Italians like Benedetto Marcello and Evaristo Dall'Abaco. Artscape Youngplace is an intimate and acoustically flawless performance space, and for a small-scale chamber concert, I know for a fact Rezonance is hard to beat for sheer flamboyance (meaning everyone in the group really, really likes to show off).
Harpsichord-Beside-the Grange: I confess that I don't know that much about Spanish baroque music; the only two 18th-century Spanish composers I can name off the top of my head are Domenico Scarlatti and Fernando Sor. Fortunately, Spanish harpsichordist Luisa Morales can dispel my ignorance, and will do so mid-month in a program co-presented by Baroque Music Beside the Grange devoted to Spanish baroque composers on November 15 at 8pm. This is an even smaller-scale concert than Rezonance's, consisting of just Morales, flutist Alison Melville and dancer Cristobal Salvador. It promises to be an entertaining introduction to Spanish music and culture and will include the aforementioned Scarlatti and Sor as well as Juan Ledesma, Rodriguez de Ledesma and Blas de Laserna.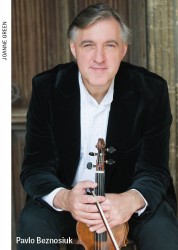 Beznosiuk: And finally, the Toronto group that can't avoid being mentioned in any given month is of course Tafelmusik, performing November 19 to 23 at Trinity-St. Paul's Centre. Tafel will be presenting a program mainly devoted to music of the English Baroque – namely Purcell, Locke and Handel. It's familiar ground for the band and it's safe to say they will do a good job of it, but the real draw for this show is guest violinist Pavlo Beznosiuk. Beznosiuk is a veteran violin soloist and a bit of a whiz at English music – you can find his Naxos recording of the complete Avison violin concertos on YouTube – and it's always a treat when a great international soloist comes to town to thrill us. Plus, it will be interesting to hear what Tafelmusik sounds like under his direction as this year of "find the leader" continues. Well worth checking out.
David Podgorski is a Toronto-based harpsichordist, music teacher and a founding member of Rezonance. He can be contacted at earlymusic@thewholenote.com.