October is a busy time for choirs. A brief perusal of the listings sections of this magazine reveals a wide range of choral performances, from small, intimate works to big choral warhorses. But if you look past the sheer variety of it all, a few trends emerge.
Early music seems to be especially well represented this month, with several choirs presenting entire programmes of pre-1800 repertoire. Toronto's Cantemus Singers are singing English music, with an October 3 concert of Purcell, Tallis, Gibbons and Byrd. In Orillia, on October 24, the Cellar Singers open their season with Bach's Mass in B Minor. On the same night, the Toronto Mendelssohn Choir will perform Handel's Israel in Egypt (the first big choral concert in the Royal Conservatory's new Koerner Hall). And on November 1, the Toronto Chamber Choir will present a programme of Renaissance works by Byrd, Lasso, Weelkes and Sheppard.
This sort of concert, when done well, has the happy effect of transporting its audience into a remote time, to explore the artistic ideals of a historical era. But it's also nice to see a more varied and integrated approach to early-music programming. On October 4 Toronto's Elmer Iseler Singers and the Nathaniel Dett Chorale will team up to present a concert that mixes Byrd, Tallis, et al. with African-American gospel repertoire. In a similar vein, Waterloo's Renaissance Singers will sing a concert on October 17 (repeated the following day in Cambridge) that combines 16th- and 17th-century English choral works with Rutter's The Sprig of Thyme, composed in the late 20th century.
At first glance, the Renaissance Singers' approach makes a little more sense: Rutter is English, and there are strong historical references in his style that connect his music to the English Renaissance. But that's not to say that the Iseler-Dett collaboration is a non-starter. On the contrary, some of the most fascinating artistic experiences originate in the conjoining of ideas that don't seem to have much in common.
Contemporary music is a sometimes a scary proposition – for choirs and audiences alike. But there are three concerts of new works coming up that no one should shy away from.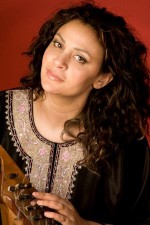 On October 8, Toronto composer Christos Hatzis' From the Song of Songs will be performed in a programme presented by the Royal Ontario Museum. The 18-minute work will be performed by the musicians who originally commissioned it: Tafelmusik Baroque Orchestra and Choir. As well, the culturally adventurous piece also features Arabic vocalist Maryem Hassan-Tollar as soloist.
On October 24, the University of Toronto's MacMillan Singers perform a programme called "Music of the North," which will hopefully find an appreciative audience. The chosen composers – Rautavaara, Hyökki and Tormis – are from Finland and Estonia: two countries with strong choral traditions and composers who have attracted the world's attention.
And the following day, Toronto's Pax Christi Chorale will sing an entire programme of premieres. Billed as a "Fanfare for Canadian Hymns," the concert will feature the winning compositions in the choir's inaugural Great Canadian Hymn Competition. Back in the summer, composers across the country were invited to submit entries for unison or SATB choir (accompanied or unaccompanied) – and now the winners will be heard for the first time.
"We wanted to highlight the fact that there are so many fantastic hymns by Canadians," notes Pax Christi conductor Stephanie Martin. "We don't tend to celebrate our achievements, like the Americans and British do. So we thought it would be fun to sponsor a contest."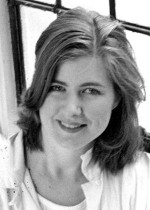 According to Martin, the competition attracted hymns from almost every Canadian province, with an impressive total of 68 entries. "We have a real rainbow of different styles," she says. "What people consider a hymn, in different traditions, can vary widely. We have hymns from the Anglican tradition, hymns from the Mennonite tradition, and some more fashioned like folk-songs."
As well, three cash awards will be announced at the concert. "The choir is voting on who gets the prizes," Martin explains. "We wanted to sing the hymns through for several weeks, and get to know them before deciding. One of the qualities of a great hymn is that it grows on you."
What else does the month have to offer? The Mendelssohn bicentennial that has led to many performances of the composer's works this year still has some steam left in it. On October 23, the Exultate Chamber Singers give an all-Mendelssohn programme; and on November 1 the Mississauga Choral Society will also devote an entire programme to the brilliant composer who lived for just 38 years.
And there's a lot more. For further information about any of the concerts mentioned above, see the GTA and Beyond the GTA listings in this magazine.
Colin Eatock is a composer, writer, and the managing editor of The WholeNote. He can be contacted at: editorial@thewholenote.com.