Regular WholeNote opera columnist Christopher Hoile embarked on a year that includes an enviable amount of travel. Consequently, with all the world as his stage, his attention to the local stages that comprise our opera beat is going to be significantly compromised. So during his agreed semi-sabbatical, the opera patrol here at The WholeNote is going to be something of a team effort. So away we go, with what promises to be a season of operatic proportions, both onstage and off.
September Start at the COC
The first of the COC's two fall operas, Puccini's Turandot, gets under way September 28, with the second, Rusalka, a couple of weeks behind, usually an indication that the first of the two shows requires all hands on deck, more often than not because it is a new production. Under other circumstances, the cast that has been assembled for this production would be the story, but the name that jumps off the page for me is Robert Wilson, 77-year-old, Waco, Texas-born theatre artist extraordinaire.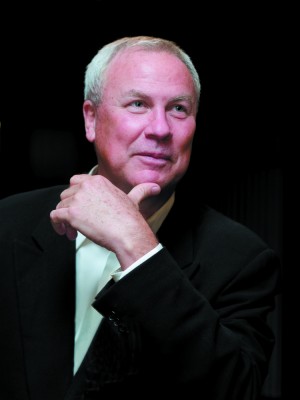 Those of you who saw the Philip Glass/Robert Wilson Einstein on the Beach at Luminato 2012 will be aware of the extent to which Wilson, while no slouch at deploying scenic machinery on the grandest scale, is also capable of achieving the subtlest of effects, minimalist visual moments of excruciating beauty and power. So, given the split personality of opera-going audiences in Toronto we're almost guaranteed a hung jury, with fans of the grand gesture and lots of moving parts feeling cheated, and others, count me in, who can't wait to see what Wilson makes of little things. "If I go to the opera," Wilson himself said recently, "I really want to hear the music. I close my eyes. So the challenge is to find how I can keep my eyes open? How what I see can help me to hear music better."
The quote in question is from an interview Wilson did this past February, with OperaWire contributor, Polina Lyapustina, when this Teatro de Madrid/Lithuanian National Opera/Canadian Opera Company co-commission touched down in Lithuania, the second stop on its three-nation tour, having started out in Madrid. It's an interesting read, dotted with Wilsonian gems. He recounts a conversation with Lady Gaga: "You know, Gaga, in the theatre the last second is the most important, and next is the first second. Sometimes, if you get the last second right, they will forgive you for everything you've done all night." Then continues: "In making Turandot I always tried to figure what that last second is. And then, where we began. And then, how you would draw a line from the beginning to the end."
And this: "A stage is unlike any other space. I hate naturalism. To be on stage is something artificial. And if you try to act naturally it seems artificial. But if you accept it as something artificial, it becomes more natural."
I can't wait.
Neef
The production also gives the opportunity for some early reflection on what the implications will be of Alexander Neef's announced move, after ten years heading up the COC, to assume the position of General Director of Opéra National de Paris. From where I sit, looking at Turandot, it's potentially really good news, looking at the calibre of casts he's attracted and the international co-producing allegiances he's been able to build. Having someone "on the other side" with a bedrock understanding that this is a good place to build bridges to can only be a good thing. It's an offstage season story that will unfold very interestingly over time.
Opera Atelier
With Atelier's fall production, Don Giovanni, still a month away (October 31), their big news is also a "French connection" story, with Atelier founders and co-directors, Marshall Pynkoski and Jeannette Lajeunesse Zingg, having been invited to stage and choreograph Grétry's opera Richard Coeur-de-lion, celebrating the 250th anniversary of the Royal Opera House at Versailles from October 10 to 13, 2019 at Château de Versailles. "This extraordinary event marks the ultimate recognition of Pynkoski and Lajeunesse Zingg's interpretation of French Baroque repertoire – selected as the only non-French artists involved in this milestone anniversary of the most prestigious opera house in France," said OA's press release about the event. And I wouldn't change a word of it.
Opera by Request planning the entire Wagner Ring Cycle over the Ontario Family Day weekend this coming February (hmmm, talk about dysfunctional families); Tapestry Opera embarking on their 40th season; Against the Grain Theatre completing its tenth …
Let the good times roll.
David Perlman can be reached at publisher@thewholenote.com. Opera-related leads and news should be directed to opera@thewholenote.com.