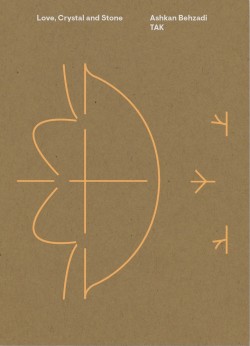 Ashkan Behzadi - Love, Crystal and Stone
TAK Ensemble
TAK Editions (takensemble.bandcamp.com/album/love-crystal-and-stone-2)
The TAK Ensemble and composer Ashkan Behzadi release a song cycle of staggering imagination and originality. Behzadi's ground-breaking approach to vocal and ensemble writing stretches sonic expression to its outer limits. At times this music is highly kinetic and agitated, unfolding with a seemingly inexhaustible series of magical events. Alternatively there are moments of tender lyricism that invite the listener into mysterious and dusty landscapes that also shimmer with a distant haziness.
Throughout the seven settings of poetry by Lorca, Behzadi offers a deeply philosophical interpretation that resonates into psychological territory that is at once unsettling and beautiful. The originality of vocal writing and colouristic support in the ensemble is of an innovative quality that pushes musical expression into daring new terrain. Vocalist Charlotte Mundy delivers a performance of breathtaking musicality, placing her among the foremost interpreters of contemporary music. The TAK ensemble approaches the difficult and unrelenting score with brilliant ease and impressive virtuosity. Bravo to all on a stunning recording.