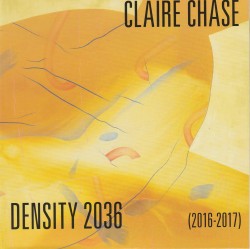 Density 2036 (2013-2015)/(2016-2017)
Claire Chase
Corbett vs Dempsey CvsD CD076 (corbettvsdempsey.com)
Claire Chase is a force. Our modern understanding of contemporary music performance is pushed forward with artists of this calibre. The eminent flutist's latest release comes as a monumental four-disc statement toward why Chase is one of the world's most celebrated performers. As one would expect, the execution on this release is extraordinary. That said, expected excellence must not be confused with anything inherently predictable: each piece is delivered with a stunning level of musicianship that demands attention and respect. Titled Density 2036, this release represents the first five years (2013-2017) a of a 24-year project through which Chase will commission new pieces for solo flute each year until the 100th anniversary of Edgard Varèse's seminal flute composition Density 21.5, written in 1936.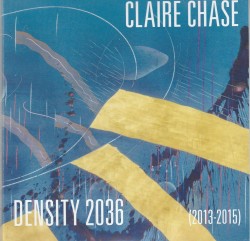 The first disc begins with Marcos Balter's Pessoa for six bass flutes – a piece that embodies a rather meditative atmosphere with shakuhachi-like gestures. There are two pieces by Brazilian-American composer Felipe Lara, the second of which, titled Parábolas na Caverna, is wonderfully mysterious in its richness, drawing the listener into a highly successful soundworld and unusual invocations for the flute. Chase takes command of the extended techniques to such a world-class level that I had to listen several times to believe what was being heard.
It is not simply technical fireworks on display that makes Chase's playing so compelling: it's technical wizardry combined with a level of care, dedication and nuance that makes a recording like this so important. George Lewis' Emergent for flute and electronics is a true gem of the repertoire. This highly original music is stunning for its thrilling otherworldliness. An Empty Garlic for bass flute and electronics written by Chinese-born composer Dun Yun is exquisite. It is a lush garden of undiscovered essences producing an irresistible listening experience. The first CD caps off with Chase's own interpretation of Varèse's Density 21.5 that may objectively be considered a seminal recording of this early-20th-century masterpiece.
We also receive a dynamic and adventurous piece from Dai Fujikura and an engagingly hip work from Francesca Verunelli. Pauline Oliveros' Intensity 20.15: Grace Chase – a work inspired by a text written by Chase's grandmother – is 20 minutes of pure ingenuity suspended in a realm beyond imagination.
Suzanne Farrin's The Stimulus of Loss is an expressive and delicate work with an appearance by the ondes Martenot; the playful energy in Tyshawn Sorey's Bertha's Lair is a magical landscape with percussive edges; Pauchi Sasaki's Gama XV: Piece for Two Speaker Dresses makes brilliant use of technology in a highly evocative soundscape where the ears become enveloped within an airy expanse. The fourth CD contains an eight-movement work by Balter, titled Pan, which is a substantial journey inspired by memory. This work embodies a rather theatrical aesthetic and is written with an intense and luminous brilliance and with clever novelty of material.
This first installment of Chase's Density 2036 project is impressive, and a profound affirmation of why Chase is one of the most important champions of contemporary music. Her tremendous musicality and breathtaking command of the flute is dramatic and remarkable. As the CD liner notes remind us, density is a matter of scale; this release deserves 10 out of 10 with any metric I can think of.