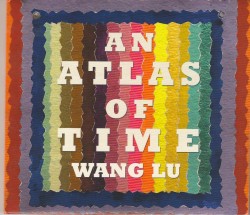 Wang Lu – An Atlas of Time
Boston Modern Orchestra Project; Momenta Quartet; Ryan Muncy; Daniel Lippel; Miranda Cuckson
New Focus Recordings FCR277 (newfocusrecordings.com/catalogue)
Chinese-American composer Wang Lu's works excite like a case of sudden-onset-fireworks display. Frenetic bombast prevails amid haunting breath-like interjections that induce enjoyable sonic nightmares of a welcome kind. This whirlwind of activity is ever-present throughout the composer's latest release titled An Atlas of Time – a disc with recent orchestral and chamber compositions.
The title track, performed by the Boston Modern Orchestra Project, is modernist excitement at its finest. Set in five character pieces, this is the gem of the disc and provides compelling landscapes and novel environments for the ear. Another exemplary selection of the release is the solo violin work Unbreathable Colours, performed by Miranda Cuckson. This piece is Wang's artistic response to the unrelenting smog encountered on a recent visit to China – her native land. The hesitant, yet sharp, plucks and swells in this work truly provoke a suffocating listening experience – one that brilliantly paints a simultaneously eerie and beautiful musical haze.
Each piece on this release is an example of why Wang is one of the most original voices in contemporary classical composition, and each track unfolds with some of the most organic and strikingly enjoyable pacing in recent memory – I'll be listening many more times!