Linda Catlin Smith – Dirt Road
Mira Benjamin; Simon Limbrick
Another Timbre at97 (anothertimbre.com)
Bryn Harrison – Receiving the Approaching Memory
Aisha Orazbayeva; Mark Knoop
Another Timbre at96
Illogical Harmonies – Volume
Johnny Chang; Mike Majkowski
Another Timbre at98
ffansïon/fancies
Angharad Davies; Tisha Mukarji
Another Timbre at99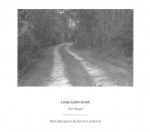 When it comes to modern music, there is an audience that often wonders: "Where's the melody?" A lazy ear often fails to discern it but it is there. Chances are that the audience was looking elsewhere. Today's composer also holds the three traditionally held principal constituents of music together in his or her unique style, which, if one listened with an open ear, would reveal a world of wonderfully coherent sound. Linda Catlin Smith's celebrated new release, Dirt Road, is one such piece of music in which melody, harmony and the rhythm of the earth, together with passion and precision, coalesce and balance ideally.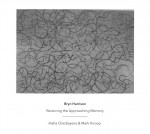 What magic and mystery she achieves in a work full of knowingness, warmth and beauty, violinist Mira Benjamin and percussionist Simon Limbrick always seem to find a direct and unimpeded path to this musical truth and eloquence. You will not hear a more fervent and inspired interpretation of this suite of 15 miniatures, played with mastery of ever-changing colour, light and shade. Every nuanced aural entity is given time to breathe and speak, to weep, sing and sigh just as Smith envisioned in her work. Immaculate virtuosity is always pressed into service, but never at the expense of emotion and passion. The endlessly mercurial and fascinating pieces reveal the composer's patrician eloquence and refinement. And you never have to strain to hear the melody; Smith doesn't even try to hide it under a bushel along this proverbial road less travelled.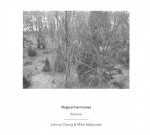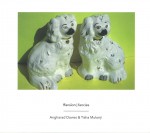 The purity of sound with which this performance has been captured has been repeated in all four Another Timbre recordings. But more than anything else it is the beguiling melodies and other sonic surprises that inform these releases from this iconic new British label that specialises in modern music. The four recordings in question are Illogical Harmonies' Volume with Johnny Chang (violin) and Mike Majkowski (double bass), Receiving the Approaching Memory by Bryn Harrison featuring Aisha Orazbayeva (violin) and Mark Knoop (piano) and ffansïon/fancies performed by Angharad Davies (violin) and Tisha Mukarji (piano).One cannot go wrong with any of these releases.