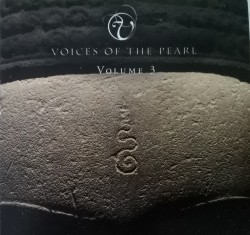 Voices of the Pearl Volume 3
Anne Harley; Stacey Fraser; James Hayden; Various artists
Voices of the Pearl (voicesofthepearl.org/albums)
Listen
PERSEVERE by Karola Obermüller
Still Life After Death by Chinary Ung
You Moving Stars by Emilie Cecilia LeBel
Read the Review
The ambitious Voices of the Pearl project commissions, performs and records works by international living composers, who set texts by and about females from diverse traditions throughout history, illuminating their lives, struggles and beliefs. Volume Three features five works based on Buddhist, Chinese and other Asian texts, performed by Canadian/California-based sopranos Anne Harley (who is also artistic director) and Stacey Fraser, with American instrumentalists and singers.
Canadian composer Emilie Cecilia LeBel's You Moving Stars (2017) is based on early Therīgāthā (Verses of the Elder Nuns) poetry collection by and about female disciples of the historical Buddha from about the fifth century BCE. Performed by Harley and electric guitarist Steve Thachuk, it is sparsely orchestrated yet attention-grabbing, from the opening long-held guitar drone, sudden high soprano entry, wide-interval-pitched melody, and brief almost unison vocal and guitar sections. The two performers create a sacred, thought provoking sound.
Chinary Ung's Still Life After Death (1995) follows a living Soul, sung by Fraser, on her ritualistic end-of-life journey. Scored for full ensemble and performed by the terrific Brightwork newmusic, the repeated detached notes, loud crashes and almost contrapuntal flute, violin and clarinet backdrops support the soprano's emotional wide-ranging part until the deep-calming, short-Buddhist-phrase-chanting, bass-baritone, James Hayden, relaxes the Soul to echo him until her final fearless ending.
Works by Karola Obermüller, Yii Kah Hoe, and a second Chinary Ung composition complete this amazing recording, illuminating female artists throughout history.