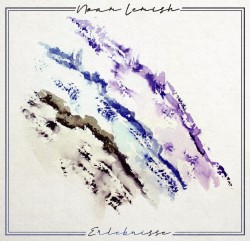 Erlebnisse.
Noam Lemish
Independent (noamlemish.com)
In these times of reworked, remade and rebooted albums, movies and musicals, it is truly refreshing to encounter a CD of improvised music where each track has been recorded once… period. Noam Lemish's debut solo album, Erlebnisse, is an engaging example of this.
Toronto-based Lemish wears many hats, traversing diverse musical boundaries and incorporating numerous musical traditions into his art. A jazz pianist, pedagogue, composer, ensemble leader/director and accompanist, he is clearly a musician who happily defies categorization.
Erlebnisse is a word/concept in German that means "deeply felt experiences." What Lemish offers us on 16 tracks – each one an Erlebnis – is indeed an array of deeply felt experiences conveyed to us through the medium of music with all of its evocative powers on display. And, as Lemish explained to me, with "little interference from our meaning-making mind."
Listening to this extraordinary CD – one would be well-advised to do so, repeatedly, as an uninterrupted whole (preferably with a glass of red wine in hand) – Lemish takes us along on his soul-baring, improvisational journey, which is nothing short of stunning (and which may even feel a touch voyeuristic for the listener, given the deeply felt depths that he plumbs). Infused with elements of jazz, classical and Middle Eastern music, Jewish folk and Israeli popular song, Lemish's extemporizations are at times poignant, propulsive, yearning, melancholic, contemplative and quixotic. And they are masterful.
Erlebnisse is improvisation at its most inventive and intimate!