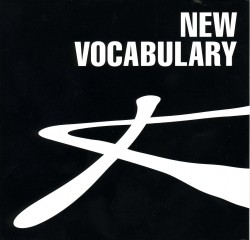 New Vocabulary
Ornette Coleman
System Dialing SDR #009 (systemdialingrecords.com)
Maverick as he has been throughout his career, alto saxophonist Ornette Coleman, who personifies experimental jazz and won the Pulitzer Prize for music in 2007, has released a new disc with little fanfare. Recorded in 2009, Coleman's first CD since 2006, and first studio session since 1996, New Vocabulary doesn't feature the acoustic two-basses-and-drums quartet with which the reedist has been touring for a decade. Instead Coleman improvises alongside trumpeter and electronic manipulator Jordan McLean, drummer Amir Ziv, and, on three of the 12 tracks, pianist Adam Holzman. Although his name is neither on the cover nor attributed on the un-credited songs, the idiosyncratic titles are classic Coleman-speak.
Just as the alto saxophonist defined free jazz in the late 1950s and jazz-funk fusion in the 1980s, he easily adapts to the centrality of processed wave forms plus chunky percussion beats. Significantly, his barbed but effervescent reed tone is as individual, staccato and pointed as ever. Accordingly, tunes such as H2O and The Idea Has No Destiny clearly demonstrate how cymbal cracks and fierce wide smacks plus disintegrating brass oscillations can lock in with reed brays. The result leads to elaborate spherical timbres that reach pressurized summits then coalesce joyously. With calculated chording, Holzman's harmonies add another dimension. That means a track such as Value and Knowledge reaches a luminous climax that folds trumpet splats, drum corps rat-tat-tats and rubato piano lines into an infectious near dance beat. Finally, Gold is God's Sex, the CD's climactic last track, demonstrates how feverish keyboard tolling plus revved-up reed bites can tame washes of menacing electronics.
Since Coleman's playing is oblique but decisively melodic, New Vocabulary is a disc that's convivial as well as challenging. Plus it shows that Coleman's authentic ideas can convincingly adapt to and be adopted by any number of undogmatic musicians.