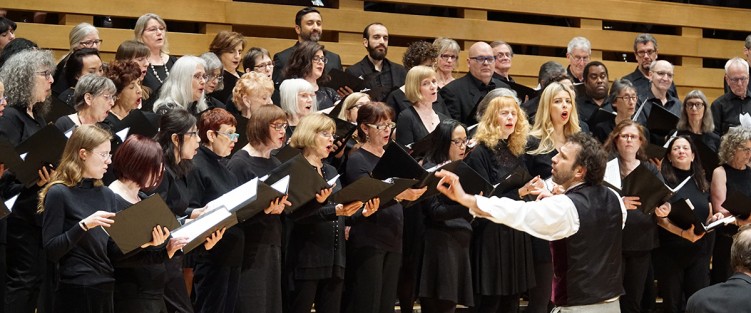 In 2014, after a very long year of treatment for Stage 3 breast cancer, a 2.4cm tumour compressing my spinal cord threatened to stop me from breathing or my heart from beating. Urgent spinal cord surgery on C1 interrupted my chemotherapy. When I was able to walk assisted, I started the next three rounds.
After the spinal cord surgery, my family doctor said: "When this is all over, get out of town. At least two months!" It turned out to be a life-changing decision, and the best advice ever. On a quest to heal on this two-month adventure, little did I know that the universe had a plan that would change my life.
I chose Bologna, Italy. For the first ten days, I was with my daughter, Emily, during her break. Her desire for leather led us to an overnight in Florence. Emily and I booked a hotel for the night. For evening entertainment, we both were keen on a concert of Italian love arias. We arrived at the venue on time, but too late. Tickets were sold out, yet the woman checking the tickets smiled at us. "Just wait." Miraculously, two empty seats in the front row became free because of a no-show.
St. Mark's English Church in Florence has a resident opera company with an active list of professional vocalists. There are always three singers, two concerts mid-week, and a full opera (minus the choir) on weekends. It's a freelance gig, and well-paying.
Once everyone was seated, the first piece was a soprano solo. The piano began and no sooner had the singer opened her mouth, my daughter and I had tears running down our faces. We had no idea these were professional opera artists! And they were just five or ten feet from us.
A baritone, Álvaro Lozano Gutierrez, began his solo with a guitar. By the end of his song he had the entire audience singing "Figaro Figaro Figaro." Later, Álvaro sang a duet with the soprano. When it was his turn to sing, Álvaro put his arms around her and danced her across the stage while singing, as she laughed. In fact, everyone was laughing.
The audience couldn't get enough of him. Neither could we. This artist had a sizzling energy that flooded the room – and it was exactly what I needed. Following the visit to Florence, I sent a note to Álvaro, care of the opera company. In it, I complimented him on his performance and invited him to have a drink after the next concert.
The director of the opera company, not Álvaro, responded to me with an offer of a front row ticket. During the intermission, Álvaro came over across the stage and sat down in the empty seat next to me. I was unable to speak. He was chatting away, and then as he was getting up, he said, "So we're going out after the concert, right?"
During that second act of the concert, Álvaro ran across the stage, fell to his knees and slid right up to my feet. He opened his arms and sang a verse to me.
It was, truly, the most incredible moment of my entire life; and the rest is a much longer story.
I was in Italy twice that year, and we visited Bologna and Florence, basically whichever city Álvaro was performing in. That November, we decided he should come to Canada to study English. (He speaks four or five languages, but English was not one of them.)
I told my choir director, Harriet Wichin (now executive director of the Miles Nadal Jewish Community Centre), that my friend the opera singer was also a conductor. She agreed to let him guest conduct a rehearsal. That evening, Harriet received a flood of emails from the choristers. She cut and pasted the feedback. Compiled, it was six pages, single-spaced.
Álvaro guest-conducted a second rehearsal, then guest-conducted Suzuki students at the MNJCC, then a community choir, then a big band called the New Horizons Band, and so on.
These organizations all wanted him back. So, with the support of Harriet Wichin at the MNJCC, Álvaro and I proposed a program to bring the high art of opera into a community setting. No auditions, no note-reading, no experience required. The first session, a pilot hosted by the MNJCC, was a surprise to everyone. Over 150 singers registered.
Who knew so many people wanted to sing opera?
Following the second program, in collaboration with a church and a few language organizations, we formalized a not-for-profit organization, with Solomon Gómez as the general manager, called Opera For All (OFA). We performed at Koerner Hall in April 2018, followed by a summer concert at the Jane Mallett Theatre (St. Lawrence Centre for the Arts).
Now we have a steadily growing group of people who are falling in love with opera. Álvaro is a world-class singer and conductor, but the reason he continues to support OFA is his passion for life. It is so easily transmitted to all of our choristers and soloists. People who think they are coming to sing, or coming to hear an opera concert, are shocked to discover that they are instead coming to join us in living life to the fullest.
Whether you have forgotten what it feels like to shout your praises to the universe, or whether you never have before, OFA will make you want to!
Elizabeth Abraham is a co-founder, along with Álvaro Lozano Gutiérrez and Solomon Gómez, of OFA and is currently in remission. She is a mother, a Spanish-English translator, a language access strategist and OFA singer, leading other choristers into the rabbit hole of life, from which none return the same.