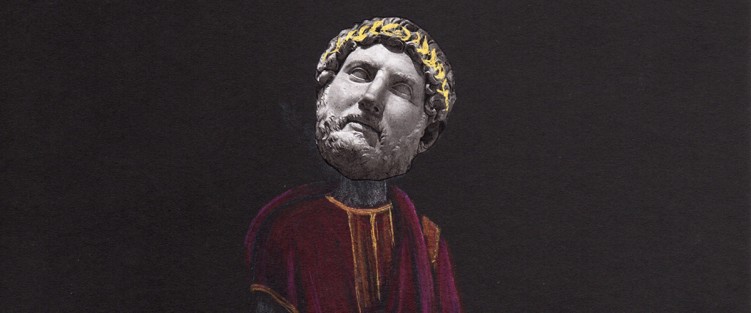 It hasn't opened yet. We don't know what awaits us. But the Canadian Opera Company's bet on Rufus Wainwright's Hadrian can't lose.
Oh, it can be a failure, for reasons I'll explain below. But failure doesn't mean failure.The very fact that Hadrian is opening as scheduled is a small triumph. When plans for the opera were announced five years ago, the Canadian compositional aviary exploded in a cacophony of aggrieved screeches, wails, squeaks and caws. How dare the COC give its first commission in decades to a pop star, with one "opera," Prima Donna, to his name, one which he didn't even orchestrate himself? How dare they pass over the many worthy Canadian serious composers waiting in the wings for just such an opportunity. What postmodern nonsense was this desperate ploy to attract new audiences with warmed-over Top 40 drek?
And then, to compound the anxiety, lurking in the recesses of the Canadian music community's fearful id, was this never-expressed worry – that Alexander Neef, clearly a man who knows and understands international operatic excellence at every level, had passed judgment on the Canadian compositional community with this commission. That he had revealed to us a truth we didn't want to hear, that we were the Pawtucket Red Sox in the world of international classical composition, not the New York Yankees. That for Neef, apparently, Rufus Wainwright, despite his lack of "serious" music credentials,had one thing that all of the Canadian compositional community did not – he had written music whose originality and charm had won him an internationally appreciative audience.
The anger over Hadrian seems to have been replaced by a stiletto-sharpened skepticism. A repressed hope for its demise. And Hadrian can fail – but only if Wainwright and Daniel MacIvor, the opera's composer and librettist, have let it. It can only fail if they haven't pushed their vision far enough, haven't solved the knotty and intractable artistic problems that bedevil every creative work, or, faced with the horrors of rewrite after rewrite, have taken the easy way out. It can fail if it is just another pop pastiche, floating along on the grandeur of operatic convention, ear and eye candy for a new generation of operagoers.
But even then, it would hardly be the first new opera to flounder. This is Neef's greatest triumph with Hadrian, that he has been unafraid to push the opera towards its reality in sound and sight. In an international world where new opera is so difficult and expensive, bedevilled by delays and false starts and outright stillbirths, he has persevered to the end, probably spending upwards of two million of his cherished and hard-won funding dollars on a production that has so far failed to attract any co-commissioning partners. Hadrian will succeed first and foremost because it showed up – it will be presented as planned on the Four Seasons mainstage, undoubtedly attracting international attention, announcing the COC's ability to walk the walk of new commissions. With a dozen screaming demons undoubtedly bellowing in Neef's ear that the opera is a mistake, he will nonetheless march it into the world on October 13, unbowed and unafraid. (Well, at least unbowed.)
And let's put away the increasingly irrelevant and odious pop music/serious music dichotomy that swirls around Rufus Wainwright and Hadrian. Where would you put the American Nico Muhly, who has worked both sides of the street, whose Marnie, based on the Hitchcock classic, is opening this season at the Met. Where, indeed, would you put Philip Glass? Opera has always been fluid and porous at its boundaries (the Habanera was based on a current cabaret song when Bizet re-wrote it for Carmen). That is one of its strengths. And let's also not forget the other, often overlooked originality of Hadrian: not only its recovery of opera's always present, but often repressed, eroticism (there's already a nudity warning on the COC website) but that it is an explicitly and unashamedly queer work occupying centre stage at the Four Seasons Centre. Here's a prediction – that if, as I suspect, everyone is talking about the production details after it opens, no one will care anymore about the score and whether it's any good or worthy to be presented. The reaction to opera is unpredictable. However, anything that engages an audience, pro or con, can't be all bad. That's what opera has always been about. After all, it wasn't until several revivals of Carmen later that critics could get past the "immorality" presented on stage to actually discuss Bizet's score.
Hadrian will succeed, even if it fails, because many great operas have succeeded when they have first failed. And Hadrian may not be great – few operas, of today, or yesterday, have been. Hadrian is a success because it has announced to opera audiences the world over that the COC is a place that dares, a place that is willing and able to break down all the barriers that separate the conventional operatic stage from the currents and passions and jouissance of the rest of the world. For once, even though they are seeing a piece set in ancient Rome, COC audiences will not have to trade the omnicultural carnival of the Osgoode Subway Station for the hermetic confines of the Four Seasons Centre when they go to the opera. For once, the two worlds will travel in synchronicity, both alive to the terrors and dangers, joys and exuberance, of actual lived life.
Robert Harris is a writer and broadcaster on music in all its forms. He is the former classical music critic of the Globe and Mail and the author of the Stratford Lectures and Song of a Nation: The Untold Story of O Canada.