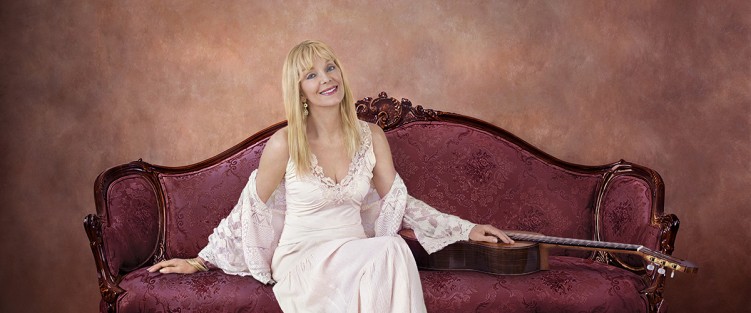 She will always remember those moments of perfection during her best performances. Eyes half closed, she sways to the beat, blonde mane swinging back and forth. Her fingers dance effortlessly over the frets of her guitar. Time and space shrink to a pinpoint and only the music is real.
It didn't happen at every concert. But when she got in the zone, nothing else could beat that rush. "It's an out-of-body experience – it's like being in love," says 68-year-old Canadian guitar legend Liona Boyd.
But in 2000, these moments of bliss stuttered to a stop. While her technique once flowed almost effortlessly, Boyd began struggling to control the movements of her right middle finger. For the first time in her career, her smooth tremolos, once deemed the best in her business, became jagged. Her arpeggios followed suit.
At first Boyd was hopeful that the mysterious ailment could be fixed. She quit playing and trudged from one health practitioner to the next, enduring hypnotherapy, botox injections, and even an immersion into Scientology. "Every therapy you think will work, then your hopes are dashed." Eventually Boyd was diagnosed with musician's focal dystonia, an overuse condition caused by mindless and frequent repetition of movements, which burn out the brain signals controlling muscle function. The diagnosis forced her to confront the bitter edge of reality. "I would never be the guitar virtuoso I once was – it was heartbreaking."
Boyd is not alone. Eighty-four per cent of musicians will face a significant injury during their lifetimes, says physician Dr. John Chong, medical director of the Musicians' Clinics of Canada. Musicians make extreme demands on their bodies, practising the same notes up to six hours without a break. "There is no off switch in the excellence-driven process," says Chong. Chronic stress also plays a role in generating injuries. Workplace conditions, including job insecurity, ramp up muscle tension amongst performers, making them more prone to strains.
The emotional fallout can be disastrous. Musicians' injuries are devastating because music is not just a livelihood, it's their identity, says Lynda Mainwaring, registered psychologist and associate professor of kinesiology and physical education at the University of Toronto. Injuries also deprive performers of the joy brought about by the flow state, a transcendent experience where they lose themselves in concentration. "Flow can be a way of coping and forgetting problems – if musicians can't get there, they'll be frustrated."
For some musicians, injuries rupture the harmonious relationships with their instruments, says osteopath Jennie Morton, wellness professor at the Colburn School in Los Angeles. Many view their violins and oboes as almost human, even going so far as to name them. "But when things go wrong, their former friends can turn into enemies," says Morton.
Boyd was devastated by her condition, shedding tears every time she tried to coax her guitar to cooperate. "The joy was robbed – that was the worst thing." It was almost as if her beloved guitar had turned against her. "You feel your best friend has let you down."
Denial compounds injuries. Half of injured musicians play hurt, says Chong. From a young age, musicians are trained to sacrifice their well-being for the greater good of the audience. They are also reluctant to draw attention to their health issues because they fear losing solos as well as job opportunities. But playing through pain worsens the problem.
For a while Boyd too tried to combat her wayward finger. She ramped up her practising, but that only worsened the dystonia. Later, after her diagnosis, Boyd kept it under wraps. "I didn't want people feeling sorry for me."
Fortunately, there are constructive ways to deal with injuries. Rapid diagnosis and treatment by a physician trained in musicians' health will resolve many conditions, says Chong. But in one study, 50 per cent of injured musicians felt they had never fully recovered, says Morton.
When injuries impact their careers, musicians need to allow themselves to grieve, says Mainwaring. "The loss of that part of life is like a death." Some benefit from expressing their feelings through writing, while others prefer talking to a therapist. Deep breathing, mindfulness meditation, yoga and exercise can all help to relax tense muscles, says Morton. Reaching out for support, especially from other musicians who have gone through similar crises can be reassuring, says Mainwaring. "It helps them feel they're not alone."
As injured musicians begin to reconstruct their lives, it's important for them to dig down deep and figure out why they picked up their instruments in the first place, says Dr. Chase McMurren, MD, medical director and psychotherapist at the Al & Malka Green Artists' Health Centre at the Toronto Western Hospital. Most just wanted to make beautiful music, not caring if they made mistakes. But over the course of their careers, many have internalized the expectations of their teachers and families, and absorbed the competition for fame and money. Injured musicians need to discard the weight of these burdens and try to recoup the pure thrill of their artistry.
Even if they've stopped playing, musicians can still participate in their craft, says Mainwaring. Sidelined artists can contribute to their profession by sharing how they dealt with their own setbacks. Teaching music can be another fulfilling option.
But injured performers can also find solace outside their métier. If music has always been the driving purpose in their lives, they need to unearth new sources of meaning, says Mainwaring. This could mean spending more time with family, or possibly switching to a new vocation. "They will be more fulfilled if they have other satisfying outlets."
Toronto Symphony Orchestra viola player, Daniel Blackman, had to reconstruct his life after a career-threatening injury. In the summer of 2010 he was struck by a car while cycling and left for dead. He woke up in St. Joseph's Hospital with a collapsed lung, a concussion and multiple fractures. But the worst problem for his career was nerve damage and reduced flexibility in his left, instrument-holding arm.
It wasn't until he was home that the impact of his accident sank in. He feared he might never regain his top form. "If you have a career and it's taken away, you feel like your life as you knew it has come to a close." Blackman lay in bed, day after day, riddled with self-pity.
Fortunately, his partner didn't allow him to wallow in despair. After a few weeks rest, she pried him outside for a walk. Although he barely managed one block, by autumn he was doing four-hour hikes. Walking in natural settings became his salvation. "The air is amazing, I don't feel closed in, and my mind expands."
Blackman's physiotherapist also helped to pull him out of his funk. She had overcome her own medical issues, and shared her struggles with her client. "If you see someone else who had a major situation and is thriving, it's really motivating."
Just over a year after his accident, Blackman returned to work. But although he was capable of performing in the orchestra, he had to quit his quartet and no longer plays solos. "In chamber music you're exposed, and everything you do is high stakes." Blackman made his peace with his new circumstance. "Luckily I'd had a full career already – I didn't feel that I had to prove anything."
Instead of dwelling on his own losses, Blackman shifted his focus to young, up-and-coming performers, supporting them financially. But he gets back as much as he gives. "Watching these young careers succeed is a pleasure."
Today Blackman is thriving. Though he still sometimes misses the spotlight, he sees his life overall as a blessing. Having almost died three times after his accident, he's just happy to be kicking around.
"I was given a gift of life."
Boyd too has successfully reinvented herself, a process she describes in her newly released memoir, No Remedy for Love. She simplified her technique and expanded her repertoire, blending the purely classical with more forgiving folk and new age elements. "When you play classical music and you make a slip, you almost stop breathing, but in folk style, a little squeak is not the end of the world." Performing as a duo [with Andrew Dolson] allows her to share the responsibility for the tricky parts and gives her companionship on stage. "It's more collaborative and fun than being on my own."
Boyd also fashioned herself into a singer-songwriter. Although a childhood teacher had once squelched her confidence in singing, the instructor was no match for Boyd's tenacity. "I'm a very determined person – I don't know any classical instrumentalists who become singers." And though she says her voice isn't trained, it has a natural quality which suits the type of music she composes.
Songwriting brings Boyd a whole new means of self-expression. "I'm able to say things both melodically and with lyrics, so it's added another level of creativity." She finds inspiration everywhere, singing about love, her adopted land of Canada, and even a prayer for planet Earth.
Best of all, composing has restored to Boyd the fulfillment of flow. As she racks her brain for the perfect word, she loses track of time. Hours can whizz by. Sometimes a whole night when she's on a roll. And when the lyrics and the melody speak her truth, it's ecstasy. "This whole other world opens up. I get shivers."
Boyd hopes her own triumph over trauma will inspire musicians with focal dystonia and other injuries, who are still in the closet. Her advice is simple. "Life throws you curve balls. You can get dragged down. But it's never too late to turn your life around."
Audiences today are as moved as ever by this new Liona Boyd. Fans say that her songs have delighted wedding guests, soothed the sick and inspired children to learn the guitar. (Even her late cat, Muffin, curled up by her side and fell asleep when she played). These testimonials are Boyd's most valuable rewards. "It's amazing when people tell me how much my music means to them. That makes all the struggles worthwhile."
Vivien Fellegi is a former family physician now working as a freelance medical journalist.