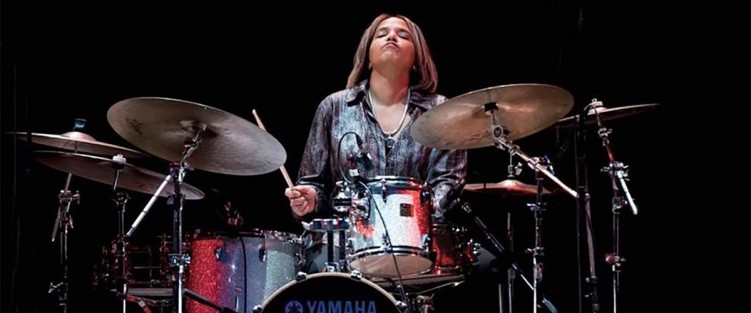 Of the many things that music audiences have regained in the 2022/2023 concert season, the most valuable may be the very concept of a "season" in and of itself. No longer must we sit, nails bitten to the quick, waiting for the inevitable notification that the concert – that very special concert to which we've looked forward for so long – has been suddenly and unceremoniously cancelled in the wake of the latest round of lockdown regulations.
Now, well on the other side of our first post-COVID holiday season, we can confidently purchase tickets, mark dates in our calendars and rest assured that nothing will come between us and an evening of beautiful music (except the usual calamities: snowstorms, professional turmoil and the grim realization that we've become our parents).
Terri Lyne Carrington in town
One of the unexpected joys of this year has been the return of the post-secondary music-program concert as a major event. Toronto's major classical and jazz programs have a full itinerary of events on the books, taking place both at the schools themselves and at many of the city's main art-music venues. Students from the University of Toronto's jazz program perform regularly on Monday nights at The Rex as part of their small-ensemble credit, students of all ages regularly perform in small and large ensembles at U of T and free masterclasses happen most weeks, featuring local and international musicians coaching students and performing. Each year, however, U of T also brings in a visiting artist for a week, a musician of some international renown to work with students, host masterclasses, and perform in a culminating concert. This year, that artist is drummer Terri Lyne Carrington.
A Berklee professor; a veteran of bands led by the likes of Dizzy Gillespie, Wayne Shorter and Herbie Hancock; the recipient of multiple Grammy awards and nominations (including two separate entries in the Best Jazz Instrumental Album category at this year's upcoming ceremony): Carrington has consistently worked at the centre of the jazz world since the beginning of her decades-long career. At this stage in her career, she is as invested in mentoring the next generation of jazz musicians as she is in performing; she is the founder and artistic director of the Berklee Institute of Jazz and Gender Justice, the artistic director for Berklee Summer Session's Women's Performance Program, and she plays as regularly with young musicians like esperanza spalding, Matthew Stevens and Kris Davis.
After two days of masterclasses – both of which, in the late afternoon on March 6 and 7, appear to be open to the public – the even better news is that you can check out Carrington in concert with the U of T Jazz Orchestra at 7:30pm on March 8 at U of T's Walter Hall. What to expect: an evening of exceptional drumming; a band that will likely be inspired, driven and enthusiastic about playing with a rhythm-section luminary; and a lot of undergraduate whooping.
Cécile McLorin Salvant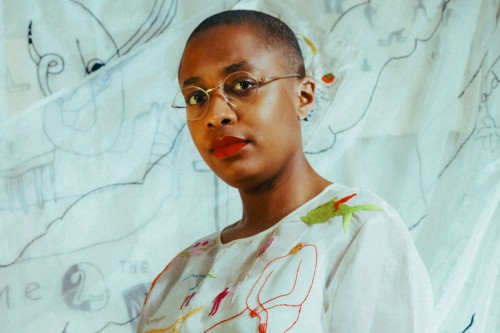 On the subject of award winners: at 8pm on March 30, Cécile McLorin Salvant performs at the Royal Conservatory's Koerner Hall on the heels of her 2022 Nonesuch records release, Ghost Song. Selected by Glenn Gould Foundation Prize-winner Jessye Norman in 2019, to receive the Protégé Prize that goes with the Glenn Gould Prize, Salvant – a composer, singer and visual artist – has been in the concert-hall spotlight since winning the Thelonious Monk Vocal Competition in 2010. (Though still pretty much universally called the Monk Competition, the award is now known as the Herbie Hancock Institute of Jazz's International Competition.) Amongst Salvant's other accolades: three Grammy awards, DownBeat Critics' Poll Awards and a 2020 MacArthur Foundation Fellowship. Salvant's extraordinary technique works in support of a deep sense of musicality, with an emphasis on reframing and re-examining the rich history of jazz and blues.
TD Music Hall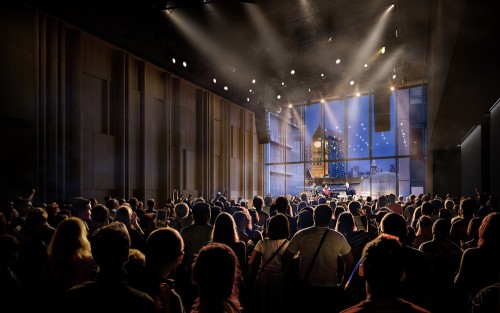 On the subject of soft-seater theatres: TD Music Hall, a brand-new venue from the Corporation of Massey Hall and Roy Thomson Hall, has its grand opening on February 10. A self-described "state-of-the-art 500-capacity performance space," TD Music Hall is located in Allied Music Centre, a new performance hub attached to Massey Hall on Victoria Street. Allied Music Centre also includes several other notable rooms: the Basement Bar, a "magnetic and intimate performance space"; the seventh-floor Deane Cameron Recording Studio, conceptualized both "as a classroom for music education" and as "a professionally appointed recording studio"; the 6th Floor Theatre, a black-box affair for smaller shows; and a variety of small bars and other community-minded spaces.
Marketed as something of a stepping-stone to the Massey Hall stage (official nomenclature: the Allan Slaight Stage at Massey Hall), TD Music Hall has an impressive range of acts booked throughout 2023. The inaugural show will take place on Friday, February 10, with The Halluci Nation, formerly known as A Tribe Called Red, whose combination of electronic music, hip-hop and Indigenous music has been a mainstay on concert stages since the group's inception in 2007. Some other highlights: Canadian blues singer Shakura S'Aida, on Saturday, March 18; experimental American indie group Deerhoof, on Friday, March 31; and the Motown-inflected stylings of Canadian singer Elise LeGrow, on Saturday, April 22.
Colin Story is a jazz guitarist, writer and teacher based in Toronto. He can be reached at www.colinstory.com, on Instagram and on Twitter.