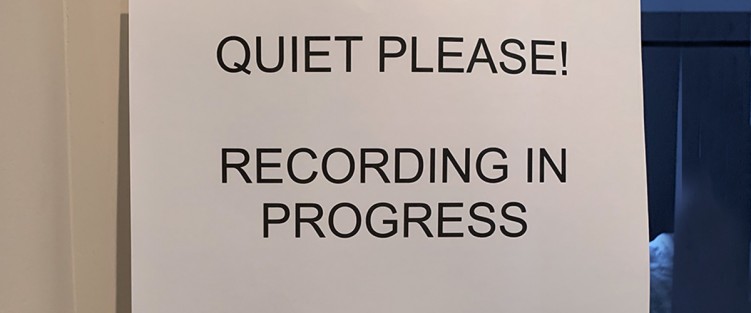 At the beginning of January, I received a call from a friend of mine – a drummer – who was in the process of applying to the Master of Music program in jazz at the University of Toronto. Had he been applying last year, he might have asked me to play with him for his live audition. This year – in the midst of January's stringent lockdown protocols – he asked me to play on his audition video. This prompted a simple question: what does auditioning for a music program in the physically distanced winter of 2021 entail?
Many WholeNote readers – whether you're a professional musician, community orchestra member, chorister, or the best damn Betty Rizzo that ever graced the stage of an Elgin County high school – will have some experience with the audition process, in a general sense. For what this usually looks like in an academic context – and how things are different this year – here is some background, drawn from my own experiences as a university music student, as well as two years spent as the admissions and student services manager at the RCM's Glenn Gould School, from 2015 to 2017.
Postsecondary music program auditions are generally relatively simple affairs: applicants come to a room at an appointed time, play selections from a repertoire list assembled by the school, have a brief interview with the audition panel, and leave. The composition of the audition panel is, typically, dependent on the instrument group auditioning, and usually involves both faculty representatives (e.g. piano faculty for piano auditions) and representatives from academic leadership (e.g. a program head). The panel takes notes, discusses the auditions, and makes recommendations to an admissions committee, which then embarks on a lengthy administrative process that addresses itself to merit-based financial aid, program number targets, teacher requests, offers of acceptance and waitlist, and other decisions.
As important administratively as auditions are to schools, assessment, however, goes both ways. Visiting a school for a live audition gives prospective students the opportunity to collect a great deal of information. This involves everything from their experience with the audition panel, the state of the facilities available, location of the school in relation to the larger community, and interactions with current students, uniquely capable of providing auditionees with frank, honest feedback about student life.
Usually, the vast majority of schools allow participants outside of a certain geographical range to submit audition videos in lieu of coming to the school for a live audition, and it is normal for schools to ask for pre-screening videos when students are submitting their applications. But it is a widely accepted norm that students will make the trek to come to a school in person. This norm is not without its issues: as in much of music education, there is an underlying assumption that prospective students are able to spend significant money simply to be considered for further training. Nevertheless, for students invited to audition, choosing to send a video rather than come to an audition in person is rare; in a typical audition period at the GGS, we would receive four to five videos in a pool of over 200 auditionees.
This year, however, everything has changed.
For Canadian postsecondary music programs in major cities, the beginning of the fall 2020 semester involved unprecedented uncertainty, as well as entirely new ways of working (this has been true for students, faculty members and administrative staff alike). The shifting lockdown requirements – so different between various regions – meant that some programs were more optimistic than others about the potential to have live auditions. Come winter, though, it became clear that the vast majority of major schools – including UBC, U of T, the GGS and McGill – would be conducting auditions via video recording. So I spoke to Whitney Mather, the current admissions and student services manager at the GGS, about this year's unique admissions cycle, and about the ways in which the school has taken steps to make the application process meaningful to students.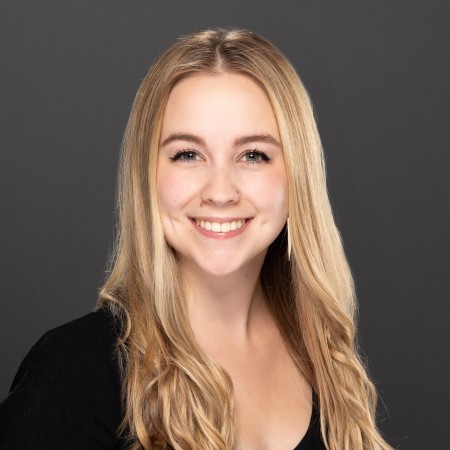 The primary consideration, Mather said, is to ensure that students didn't feel penalized by their circumstances. At the GGS, as at other programs, students will submit pre-recorded videos. There was, she told me, some consideration given to the idea that students would audition via Zoom. This idea, however, was quickly dismissed; the last thing that the school wanted, Mather said, was for a student "to feel as though their whole future rests on their internet connection." Another concern: access to an accompanist. No one, Mather said, will require an accompanist, out of respect for both safety and equity.
Students will, however, not have the same opportunity to visit music buildings this year as they have in the past, but steps have been taken in music programs to build some kind of personal interaction into the application process. At the GGS, as at U of T and McGill, students will have an interview with a faculty member; this personal contact, Mather told me, is part of a concerted effort to help students avoid the feeling that they're "sending off these materials into the void," and that they "don't have a chance to advocate for themselves in the way that an interview gives you a chance to do."
From the perspective of applicants, this year's process has been both positive and negative. I spoke to a number of auditionees, for both jazz and classical programs (all of whom asked for anonymity, which I am honouring; the audition process is stressful enough). Of the comments I received, two constants emerged. The first, a positive: that videos gave applicants a break from the duress of the live audition process. It is tremendously difficult to be present and lose yourself in the moment when you're so thoroughly aware that you are being assigned an objective value; recording at home, for one's mirror and cat, removes this stress. The second, a negative: that the hardware and software involved can be frustrating to learn, and that one piece of gear – e.g. a USB microphone – can require unexpected technical expertise.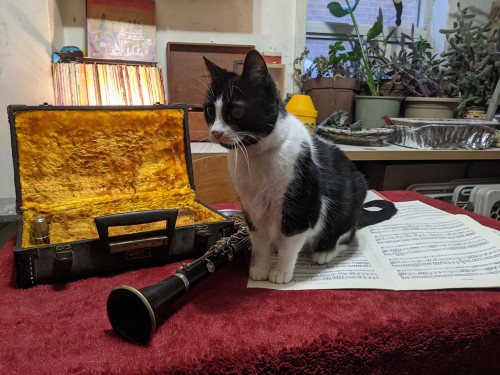 There is also, on the part of school staff who are not always familiar with recording technology, an insistence on certain requirements that don't always make sense. On the UBC School of Music website, for example, there is a note that videos should be "preferably recorded by a professional technician," and also a note that "each recorded selection must not be edited or manipulated in any way." This requirement, however, misunderstands the language of recording; video and audio are not recorded on the same devices (video uses cameras, audio uses microphones/audio interfaces/computers). Even on a smartphone, these are discrete processes; the two files are simply put together automatically by the device's software. To assemble multiple video and audio files, to add titles and simple fades between selections; all of this, in the language of audio engineering and videography, is editing, but does not, of course, constitute the kind of recording "fraud" that this rule is in place to pre-empt.
For students making a good-faith attempt to present themselves honestly and accurately, many of whom may be using recording and video editing software for the first time, making sense of these rules represents yet another step in an already-taxing admissions season.
Ultimately, as Mather told me, there is an underlying attitude in postsecondary music programs that "everyone is in this moment together. Things may not work perfectly, and – even more than in other years – there's a lot of flexibility and patience." Though this year's admissions cycle is fundamentally different from those that came before it, one hopes that these lessons – of the importance of flexibility, and patience, and of kindness – will continue to inform the way that music programs operate in the physically proximate future.
Colin Story is a jazz guitarist, writer and teacher based in Toronto. He can be reached at www.colinstory.com, on Instagram and on Twitter.