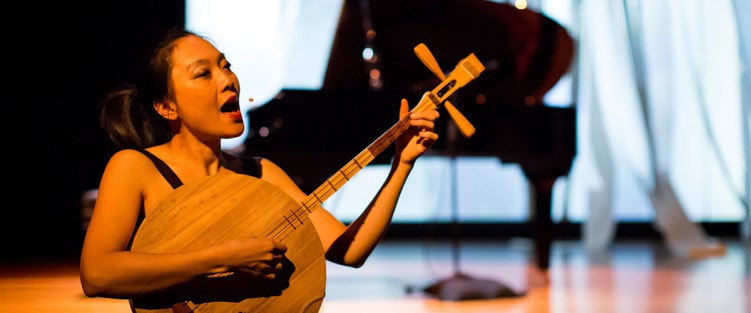 Since its inception in 1994, the Guelph Jazz Festival has devoted itself to the music's creative and committed dimensions, the sound of surprise rather than the lounge. Its founding artistic director, Ajay Heble, presented vigorous and innovative figures like Randy Weston, William Parker and Milford Graves; he also commissioned large-scale creative projects from Canadian musicians, including improvised chamber operas. The festival has become interwoven with the city, with two days of outdoor music stretching from traditional jazz to fusion and ticketed concerts that make creative use of churches, a youth music centre and a performing arts centre.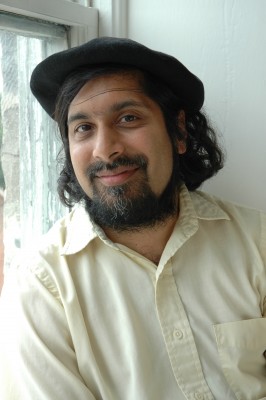 In 2017, Heble ceded the reins to Scott Thomson, whose previous festival activities included the AIMToronto Orchestra's 2007 project with Anthony Braxton. Thomson has since been named artistic and general director with Toronto saxophonist/programmer Karen Ng as assistant artistic and general director. Their collective vision is evident in a program that's alive with fresh voices. Guelph is one of the few festivals where the music is getting younger, sparking with its own creative zeal. Thomson remarks, "I see my task as a balance between preserving continuity and evolution: the former to maintain the event's signature that my predecessor worked so hard to establish; the latter as an animating impulse to keep the programming fresh and at least a bit surprising. Karen Ng feels the same way."
For 2019, The Guelph Jazz Festival presents jazz as a spontaneous global music that can arise anywhere and be played on any instrument, an inventive, creative response to the times, or maybe a time of its own: young Argentinian pianist Paula Shocron and drummer Pablo Diaz are joined in a trio with the émigré senior clarinetist Guillermo Gregorio (September 14) in a lilting, spontaneous take on the Second Viennese School; meanwhile, Brodie West's Quintet (September 13) is all about time, right down to its two drummers.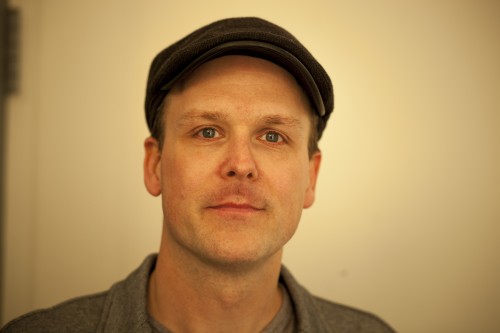 Thomson, a master of finding associations among musicians, makes the most of his resources. The NAIL concert (September 12) presents two outstanding duos, the Montreal partnership of clarinetist Lori Freedman and bassist Nic Caloia and the Amsterdam team of violist Ig Henneman and saxophonist-clarinetist Ab Baars, then the duos join to explore connections long forged through the Canadian band Queen Mab and Henneman's sextet, creating the quartet (and anagram) NAIL.
Another international duo, saxophonist Ingrid Laubrock and drummer Tom Rainey, expands to a rarely heard trio – suggested by Karen Ng – with cellist Hank Roberts (September 13). In other duo formations the great Chicago drummer Hamid Drake appears with a regular associate, percussionist Adam Rudolph (September 13), and then (on another day) with Breton piper Erwan Keravec (September 15).
Piper? Yes, Keravec improvises on Scottish bagpipes, creating complex, noise-rich polyphony that suggests factory and cathedral as well as the instrument's primal roots, and he's just one of the solo improvisers applying novel approaches to unlikely instruments, sharing a double bill (September 14) with John Kameel Farah playing pipe organ and electronics.
More? One triple bill (September 13) presents three soloists: Guelph-resident Ben Grossman finds new sounds in the antique hurdy-gurdy; Nova Scotian chik white turns the humble jaw harp into an intensely expressive (and sometimes "prepared") instrument; Susan Alcorn plays pedal-steel guitar, extending her roots in country and western to work of soaring beauty and grace.
Scott Thomson explains the explosion: "It's important to present these artists as soloists because that's the context in which we have heard them play so compellingly. It just worked out that they all reached the top of our 'would-love-to-present' list this year, and that they play instruments that one seldom or never hears at anything called a 'jazz festival.'"
No one, however, is likely to take the challenge of solo performance further than American composer, multi-instrumentalist, dancer and vocalist Jen Shyu, presenting her Nine Doors (September 14), a moving tale in which a young woman travels through space and time meeting spirit guides. Along the way, Shyu sings in eight languages, while playing piano and various strings and percussion from Korea, Japan and Taiwan.
The Guelph Jazz Festival plays September 12-15. For information go to guelphjazzfestival.com
Stuart Broomer writes frequently on music (mostly improvised) and is the author of Time and Anthony Braxton. His column "Ezz-thetics" appears regularly at pointofdeparture.org