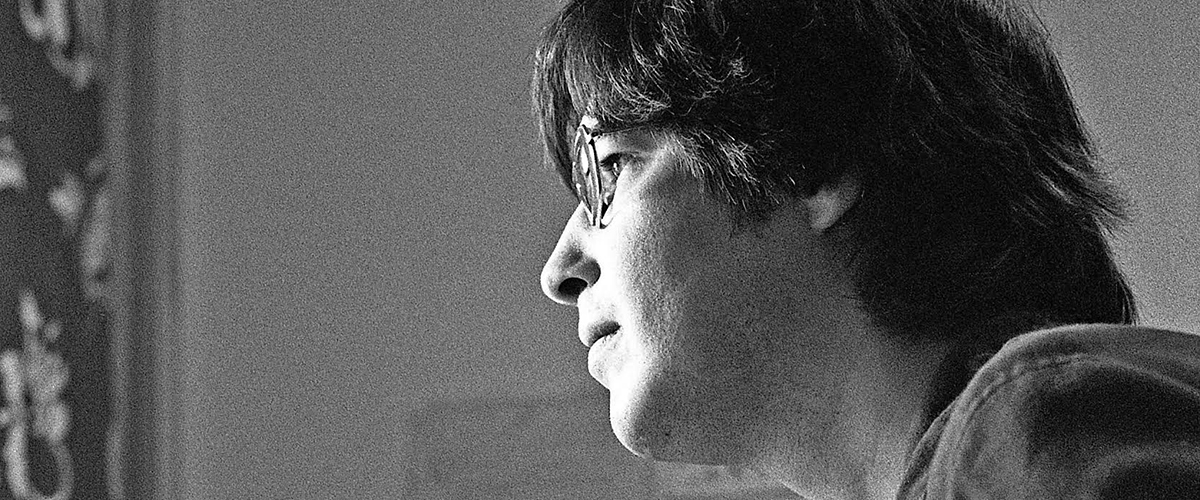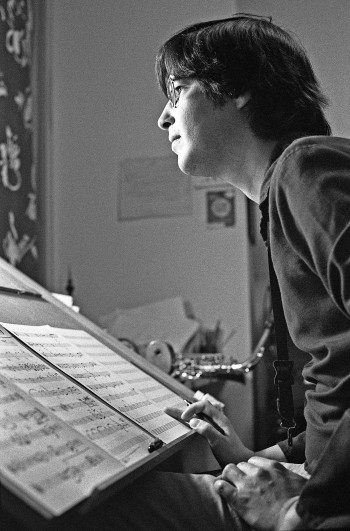 By the time saxophonist-composer Paul Cram passed away on March 20, he had redrawn the possibilities of jazz across this country.
In 2001, Mark Miller described Cram's unique reach on the national jazz map: "[He] has been that rare musician around whom 'scenes' seem to coalesce – first in Vancouver, then in Toronto and latterly in Halifax" (The Miller Companion to Jazz in Canada, Mercury Press). It was a remarkable achievement: he contributed to the creation of enduring production organizations while building bands large and small and making some of the most durable recordings in the history of Canadian jazz.
For the Toronto-based singer Tena Palmer, who performed as a featured soloist in Cram's orchestra and worked in the free improvisational Aperture Trio with Cram and guitarist Arthur Bull, "Paul was like an exponential version of a Johnny Appleseed of the arts. Alliances, collaborations, friendships and new combinations of ideas and approaches sprung up around him and in his wake, enlivening creative work and enriching lives far beyond his own awareness." Trombonist Tom Walsh, an associate for 30 years who's now based in Montreal, remarks, "Paul had a genius knack for blending talents of widely differing perspectives into a cohesive statement."
Born in Victoria in 1952, Cram began his musical adventure with clarinet lessons, switching to tenor saxophone under the influence of John Coltrane. By the 1970s he was immersed in the music of Charles Mingus and Ornette Coleman, developing allegiances to precision, open structures and spontaneity that would mark his music throughout his career. While studying composition at the University of British Columbia in the mid-70s, he also entered the ferment of Vancouver free jazz, bonding quickly with the distinguished drummer (and painter) Gregg Simpson. Together they launched the New Orchestra Workshop (NOW), a band that saw itself in the tradition of Mingus' Jazz Workshop, a forum to work on compositions, most notably Cram's own.
Cram's first LP under his own name, Blue Tales in Time (1981), was a breakthrough recording for BC free jazz, introducing bassist Lisle Ellis and pianist Paul Plimley as well as Cram's substantial skills as composer and saxophonist. When he settled in Toronto in 1982, he left behind the structure of NOW, since then a significant part of creative musical life that has spawned orchestral projects with both international and national figures, among them George Lewis, Marilyn Crispell, Barry Guy and René Lussier.
Cram was soon a key figure in Toronto, bridging styles and scenes, composing, playing and always building. In 1987, the nine-piece Paul Cram Orchestra recorded Beyond Benghazi, with Cram matching his own saxophone with guest soloist Julius Hemphill. Cram also helped launch, and served briefly as co-director of, Hemispheres – an orchestra that specialized in both improvised and composed music.
Cram's longest sojourn was in Halifax, where he was able to expand on all fronts. In 1990 he co-founded the Upstream Music Association, an organization that includes the Upstream Orchestra and which has regularly mounted the Open Waters Festival and a host of other events. Beginning as a co-director in 1990, he eventually became sole artistic director in 2000, remaining in the position until 2015 when he left to take care of his health. Composer and clarinetist Jeff Reilly remarks: "I think you could say he was the organization for many years." Cram also became actively involved in writing music for film and theatre, including the award-winning soundtrack for the film One Heart Broken into Song.
While Paul Cram the saxophonist generated free jazz passion, Paul Cram the composer practised the post-modern eclectic. The Paul Cram Orchestra was almost an autobiography, containing musicians he had first connected with in his Toronto years, like Tom Walsh and guitarist John Gzowski who had appeared on Beyond Benghazi, as well as Nova Scotia associates like saxophonist Don Palmer and Jeff Reilly. Their 2000 concert at the Victoriaville festival (FIMAV) became the CD Campin Out. In 2004, they provided the finale for probably the greatest international showcase ever afforded to adventurous Canadian jazz – a week of the Gulbenkian Foundation's Jazz em Agosto festival in Lisbon. The concert has been released as Live in Lisbon.
For a sense of what the music felt like at the time, here's something I wrote for the Campin Out liner notes: "The two streams in Cram's music, the improvised and the composed, come together in a very special way. The composition is less about giving the improvisation structure than the improvisation is about giving the orchestration fluidity and vice versa. Part of Cram's ambition is to have the composed portions move with the energy and spontaneity of collective improvisation, and it's something he achieves frequently here. The music is rooted in modern jazz. Mingus and Gil Evans come handily to mind, and more particularly the writing of Carla Bley, both for the wit and the exchange of melody and texture; but Cram takes that principle of restless movement further afield. This is a tour that takes in Eastern Europe and the Middle East and dances the tango and the waltz, all the time expanding the image pool with in-flight films of other locales and times, some of them pointed out by a guide plucked from a 50s TV detective series."
In 2012 Cram led a 21-member Upstream Orchestra at FIMAV. Jeff Reilly describes his magical way with an orchestra: "That orchestra was a natural extension of Paul's 'Ellingtonian approach' (as he called it) or getting as many people as he could onstage to delve into the deep experience of releasing the subconscious (what he called 'the bottom 90 percent') through improvised sound. He loved the collective roar of an orchestra in full cry, and I was always delighted when he asked me to conduct. Paul's ability to coalesce a group of musicians into a collective sound was the result of the sheer force of his creative imagination – he loved and lived this stuff and it just seemed to happen around him wherever he went. I learned a great deal from Paul, about music, about sound, about people and about love. Music is a bigger, better thing because of him, and we all benefited from what he brought to us."
Tom Walsh, present from Beyond Benghazi to that 2012 concert, and one of Canada's finest improvisers, had a special empathy with Cram, sharing a view of band-building with him that can seem like mad science and private language: "We had many, many conversations and shared many inside jokes about the 'tricks of this trade.' Maybe a certain player's real talents are covered up. How do you 'game' it out of him or her? How do you expand a jazz player's linearity into 'cosmolody'? How do you 'gift' permission to a classical player to hear and feel outside his or her role?"
It was that kind of thinking that brought a special vitality, a sense of risk and promise, to Paul Cram's large ensembles – rare qualities in any music.
Archival Note: Gregg Simpson has recently uploaded recordings and much more archival material, downloadable at https://conditionwestrecordings.bandcamp.com/music. There's an intense set of early music, Live at l'Opale, Montreal, 1983, by the Paul Cram Trio with Simpson and bassist Lisle Ellis; and the orchestra set, Live in Lisbon.
Stuart Broomer writes frequently on music (mostly improvised) and is the author of Time and Anthony Braxton. His column "Ezz-thetics" appears regularly at pointofdeparture.org.