Nick Fraser has become a key figure in Toronto jazz since moving here from Ottawa two decades ago, an inventive and inspiring drummer who invigorates any music he touches.
He's played across the spectrum, but he's been most notable as a creative force in some special groups, like Drumheller, a quintet that set a standard for free jazz in Toronto for its decade-long existence. Then there's the chamber jazz supergroup Ugly Beauties, with pianist Marilyn Lerner and cellist Matt Brubeck, as well as his membership in the fusion quartet Peripheral Vision, the Lina Allemano Four, as well as Allemano's edgy electronics-driven improv project Titanium Riot.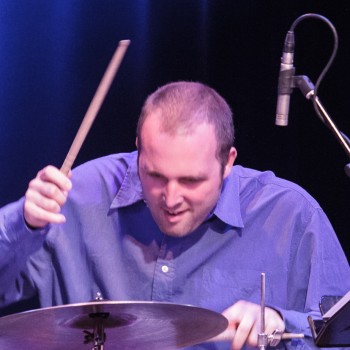 Lately, though, Fraser has been taking steps to raise his international profile as drummer, composer and bandleader. His most prominent association is with saxophonist Tony Malaby, a central figure in New York free jazz who first established his credentials working with Charlie Haden and Paul Motian.
Fraser's connection with Malaby goes back 20 years: "Tony and I met in 1996 at a jazz retreat in Idaho that was run by Gunther Schuller. I was 20 years old and Tony was in his early 30s and I was really impressed with his sound and his demeanour. We've kept in touch over the years and have worked together fairly regularly since 2012." They've worked in a trio with Canadian-expatriate pianist Kris Davis, but February offers a chance to hear them in Fraser's unusual quartet project that's launching its third CD, Is Life Long?, on Clean Feed, the world's most active free jazz label. The configuration of the group, with cellist Andrew Downing and bassist Rob Clutton, has an inspired flexibility, with Downing moving freely between lead and rhythm roles.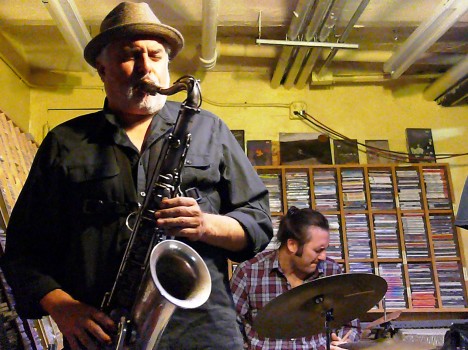 Fraser's vision as a bandleader/ composer is to open the music's possibilities. "I'm interested in music that allows the musicians to occupy a number of spectra. The quartet music allows us to occupy extremes of the dynamic range, or to juxtapose traditional musical language with more experimental gestures, or to swing between collective improvisation and solo-oriented action. Of course, this is true of all "free" music, but having compositions allows for, in addition to those things, a range of intentionality in the music."
Fraser initially describes his compositions as numbered "Sketches," later sometimes assigning titles. On Is Life Long? individual sketches sometimes merge into spontaneous suites. "They're all vehicles for group improvisation and they're not finished until they're performed. Even then, they're only finished until the next performance. As for the specific musical content, often it's just a melody, sometimes with a given harmony line, bass line or rhythmic structure ... it varies."
Every performance is an adventure. As Fraser remarks of the band members, "Tony is a very powerful, special musician and I cherish each time we get to play together. That said, I think the same thing about Andrew and Rob. Each of the people in the band offers me an amazing model of artistic growth."
The quartet launches Is Life Long? at The Rex Jazz and Blues Bar, February 5 and 6, 194 Queen St. W.; therex.ca; (416) 598-2475.
Stuart Broomer writes frequently on music (mostly improvised) and is the author of Time and Anthony Braxton. His column "Ezz-thetics" appears regularly at pointofdeparture.org.