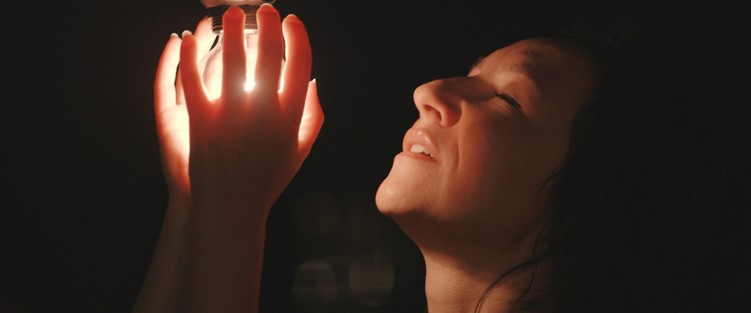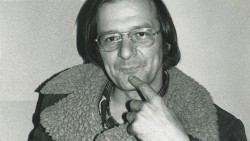 Nearly 35 years after Claude Vivier's abrupt death, something about his musical spirit is in the ether.

In Vivier's opera Kopernikus, a child named Agni, recently deceased, is revisited by what Vivier calls several "mystical figures borrowed from stories" – characters such as Merlin, Lewis Carroll, the Queen of the Night, a witch, a blind prophet – all of whom presumably would have been part of the child's dream repertoire while alive. As she enters the afterlife, these characters gravitate around her, and she becomes the axis around which they revolve – she becomes, as Copernicus's great discovery did, a new "centre of the universe." Now, in the wake of a landmark performance of Kopernikus at the Banff Centre this summer by Toronto's Against the Grain Theatre, a wave of Vivier's music is about to pass through Toronto – such that Vivier himself is about to become, much like Agni, the main character in his own drama.

Along with Against the Grain's production of Kopernikus at Banff, several other local groups will be presenting his music this season. On October 15, Esprit Orchestra will open their season with the Toronto premiere of his large orchestral work Siddartha. There will also be two performances of his string ensemble piece Zipangu: first with the Lapland Chamber Orchestra in a show hosted by Soundstreams on October 16, and second in a concert co-presented by New Music Concerts and the RCM's 21C Festival in the spring. Perhaps most unusually, from October 27 to November 4, Soundstreams is mounting a production called Musik für das Ende, a three-part theatre presentation of Vivier's music based around his piece of the same name.

There's no particular reason why these performances are all happening now – and when pressed, the various players involved all insist it's a coincidence. But it seems less like chance and more like a convergence of like-minded feeling, around a man who many in Toronto's new music community regarded as a mentor and a friend.

Vivier's own life was a remarkable one. Born in 1948 in Montreal of unknown parents, Vivier was adopted at the age of three and brought up for the priesthood, before leaving the seminary and devoting his life to composition. Studying in Quebec and abroad – most notably in Germany with Karlheinz Stockhausen – Vivier's works mirrored his personal life, always circling back to themes of death, ritual, loss, and a wild, sensual understanding of beauty. In a final disturbing parallel, his body was found in his Paris apartment in 1983 after picking up a young man at a local bar – murdered at the age of 34.

Vivier remains one of Canada's best-known composers, but his works aren't as frequently performed as one might expect – which makes this present-day convergence around him difficult to explain. Perhaps it's because on the one hand, his work feels big – slow-moving, mythical soundworlds that have the spectre of death in them. Something about Vivier's music still reads as monumental: Kopernikus was chosen as the piece to herald a new era of arts programming at the Banff Centre, Musik für das Ende is the keystone of Soundstreams' 35th anniversary season, and Siddartha, on a concert for which Esprit (also turning 35) has enlisted 93 performers, is in that sense one of the biggest works that the orchestra has ever done.

But at the same time, there's more to his music than that. Among the individuals involved in the upcoming concert programs of his music, those who knew him personally describe a singular, thoughtful, sometimes reckless man, with a type of music-making that was uniquely his own; those who know him only from his music say the same. Something about Vivier's music, especially the music he created later in his life, is so independently crafted that it still sounds wholly inhabited by his voice. Something about his work, and the vibrant life that he drew from to create it, feels for many – even over three decades since his death – incredibly intimate, and intensely alive.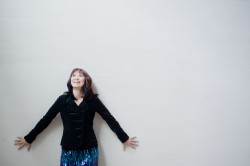 Composer Alexina Louie clearly remembers the blow of Vivier's death. "I was in Brussels having a premiere of a piece," she recalls. "I had run into Claude on a street in Montreal, and he was excited because he'd just gotten a Canada Council grant to go to Paris to write. I'd said I was going to be in Brussels at that time and he said, 'Well, why don't we meet up [in Paris]? Just give me a call.' So I was calling him from Brussels and the phone never made a connection. And that was the weekend that he died."
She also remembers his friendship – visiting him whenever she was in Montreal, and him doing the same in Toronto. "We would talk about music – he had very strong ideas about what constituted good music and bad music, and of course we had little tussles about things," she says. "But he was a very special person. [And] his tragic death hit our community really hard."
Thinking back on his life and music, Louie describes a composer who was relentless – someone who stuck to his convictions, no matter what. "He took a lot of criticism for his music," she explains. "It shifted from this European take to this soundworld that was uniquely his own, based on one melody line with colours that were built around it. Compared to what was going on in European art music at that time it was very simple…[But] now, all of these decades later, it's that music that he wrote, that is so fascinating, exotic, unusual, that is now being embraced."
"Not everyone likes Claude's music," she adds. "But it's so strong, you can tell it's his voice when you hear it."
One of Louie's major compositions from the year of Vivier's death – a large ensemble piece titled Music for a Thousand Autumns, commissioned by Montreal's Société de musique contemporaine du Québec (SMCQ) – was written, in part, for him. "I wrote two pieces [that year] that were quite important to me at that time," says Louie. "One was Music for a Thousand Autumns; one was O Magnum Mysterium – in Memoriam Glenn Gould. And these premature deaths really made me reflect a lot about what it takes to be a creative artist. Because – it's my experience anyway – that it takes every ounce of your being to create a piece that you feel worthy. And both of them did that. They lived life like that.
"I had just moved back to Canada in 1980, and I received a commission from Serge Garant [at SMCQ]," she continues. "I was working with these ideas of eternity and what lives on after the death of a person – and also the fear of writing a piece for Montreal, which at that time was a city where an outsider was not necessarily always embraced warmly. There's a theme in the piece, Music for a Thousand Autumns, that I connect with Claude. It's a very simple theme, and it's got colouration around it, and it's my call to Claude. I'm calling out to Claude: 'I need inspiration for your town – I want to write a good piece, I want to write a worthy piece.' I wrote it with him in mind."
Louie's partner Alex Pauk, the founder and director of Esprit Orchestra, was also a close friend of Vivier's. Louie describes the climate in which she, Pauk and Vivier all came of age: one where no composers had immediate institutional support, and where they were all used to channelling their own determination to succeed. Pauk was president of the Canadian League of Composers at a time when Canadian orchestral music wasn't being heard on Canadian stages, Louie explains. That was a big part of why he started Esprit. In those first years, without an administrative team or the resources one might expect from an orchestral leader, Esprit was based out of the living room of Pauk and Louie's home.
In Esprit's concert on October 15, titled "Eternal Light," Vivier's Siddartha is slotted between the music of two other composers. Compositionally, they seem to embody Vivier's own past and future. Colin McPhee's Tabuh-Tabuhan (1936), a work that combines elements of orchestral composition with Balinese gamelan, seems a predecessor to the fervour for Asian (particularly Indonesian) music prevalent during Vivier's time. The other piece is a 2016 work titled Spacious Euphony by Christopher Goddard – a doctoral student at McGill studying under a colleague of Vivier's, John Rea.
Esprit gave its first public concert in August of 1983, just months after Vivier's death. In the years that followed, Esprit played plenty of Vivier's music, but never Siddartha – for which now, Louie says, the timing is right.
"Alex knew he wanted to do this piece for a long time," Louie says. "And it just never happened. But because it's the 35th anniversary of Esprit, he said, 'This is the time to actually do it.'"
"Because Alex found Claude's music compelling, and worthy," she adds. "And it just felt right."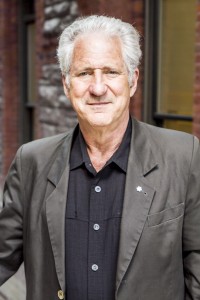 Lawrence Cherney, artistic director of Soundstreams, never knew Vivier personally – but from the moment he first saw his music years ago, he knew that it was something special. "Somehow, I had been given a copy of the manuscript of [Music für das Ende]," he says. "It was literally written in his hand. And every once in a while for a year or two, I'd pull this thing out and think, 'What have we got here?'
"We began to think about producing it then," he adds. "But quite honestly, in those early days, I think we had no idea what this was. For me, it was just an intuition that there was something."
The production this month, created by Soundstreams around Vivier's music, is in three parts. The first, featuring Québécois actor Alex Ivanovici, is an original monologue inspired by Vivier's letters. The final section is the title piece: Ivanovici alongside ten singers in a staged version of Music für das Ende. And in the centre will be a performance of the uncanny, eight-minute work Glaubst du an die Unsterblichkeit der Seele (Do you believe in the immortality of the soul?) – the last piece of music Vivier ever wrote.
"There's this very eerie connection between what he wrote [and his life]," says Cherney. "Always this flirtation with life and death and beyond."
This particular Soundstreams production has been a long time in the making – seven or eight years of planning, with rehearsals that have been going since August. "It's immersive theatre, in a way that we've never really done before," Cherney says. "I'm very proud of the things that we've done over the years and it isn't about better or worse, but this is definitely different."
Cherney describes how Musik für das Ende is structured: highly precisely, but with a lot that depends on interpretation. It was crafting that interpretation and developing it with the cast that proved to be one of the company's biggest challenges. "It takes place in this twilight between theatre and music and opera...and it's not any one of those, and yet it's every one of them," he says. "In terms of what a vocal ensemble can do, there's a tremendous freedom in that.
"All that I can say about this is that I feel a little bit like what biographers must feel," says Cherney. "The more I found out about this work, and about Claude, the more mysterious and the more intriguing it got. It's not that I got close to him personally, but in a sense that mystery around the piece, and the depth of interpretation that we had, amplified as time went on.
"In a way, [Vivier's music] keeps receding," he says. "Every time we think we're getting closer, there's another horizon there. I think that's a good sign."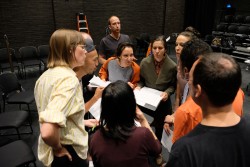 The title page of Vivier's manuscript for Musik für das Ende bears a dedication, written in German, to "die Leute die heute sterben werden" (the people who will die today). "Living in the midst of beings destined for death I have often reflected upon this," Vivier writes. "Instinctively I see these beings no longer in life but in death. In my dreams I was living more and more the strange ceremony of beings who vanish for ever, who become an 'infinite moment' in the eternal silence."
If you trace the coming performances of Vivier's music throughout the year, what you seem to get is a series of moments that are suspended in time. This fall at the Soundstreams season opener on October 16, the Lapland Chamber Orchestra will collaborate with Indigenous choreographer Michael Greyeyes on a new interpretation of Vivier's Zipangu. Later this season, Zipangu will be reprised by New Music Concerts, the group that first commissioned it in 1980, alongside a new work by Brian Harman that was inspired by it. For Alexina Louie and Alex Pauk, Esprit Orchestra's performance of Siddartha on October 15 feels like a bridge between the past and the future, and a way of treasuring the memory of a friend. And for the second Soundstreams production of the season, Musik für das Ende from October 28 to November 4, Lawrence Cherney and his team have been forced to confront these ideas of legacy and immortality onstage, dredging up the past in ways they hadn't expected.
In the days before his unexpected death, Vivier's work Do you believe in the immortality of the soul? was concerned with asking about life, and about the permanence of the loss he saw all around him. In his music, he seemed to be searching for a way to not vanish after death, and to move from silence towards a new type of sound. It would seem like he's found it.