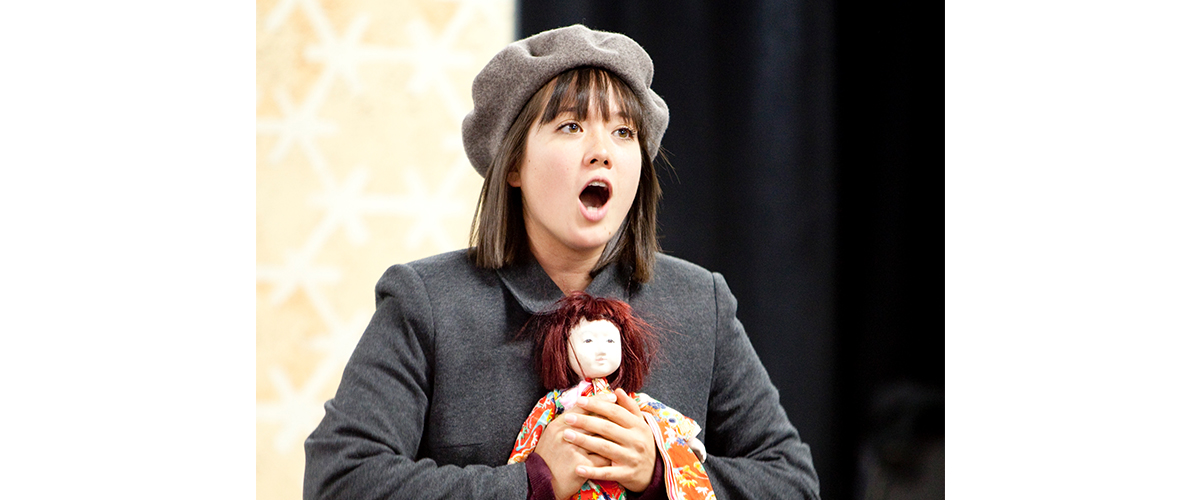 If there's one trend that can be counted on to dominate the local music scene this year, it's Canadiana. Concert programmers have a well-known love for anniversaries, and with the Canadian sesquicentennial approaching, many have jumped on the chance to curate their own version of a national "greatest hits" playlist. This year more than most, it's Canadian music that will flourish.
Yet when music is so heavily branded with nationalism, it is also important to question whether the claims it makes resonate with the experiences of actual Canadians. It prompts a renewed discussion, especially in light of Canada's rhetoric of multiculturalism, about the inequalities that the country still has to answer for, and what it can still do better.
I'm thinking of our election this time last year, where one candidate threw around racially loaded phrases like "old stock Canadians" – or the current American election, where a candidate has caused anti-Asian, anti-Hispanic and anti-Muslim rhetoric to bloom across the continent like algae. I'm also thinking of my own family, which has lived in Canada for 105 years. My father's family is German-Canadian and my mother's, Japanese-Canadian. Their respective communities' treatment by this country's government and people has been starkly different, over the last century and during the last world war. Even now, 70 years later, their economic situations, their traditions, their sense of rootedness and belonging continue to reflect that differential.
What Canadian art, especially during this sesquicentennial musical season, can be quick to forget – and what any Canadian who can't pass as old stock likely understands deeply – is that a truly flourishing intercultural dialogue is one where different communities of people have the opportunity to tell their own stories, in their own words, with their own bodies. Those stories will represent Canadian multiculturalism as dynamic, and yes, as problematic – but will foster a music with a greater capacity for change.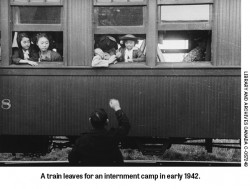 Tapestry: That's one thing that Tapestry Opera is doing right. Their upcoming November production, Naomi's Road, is tied deeply to community in both reactive and proactive ways. Based on Joy Kogawa's children's novel of the same name, Naomi's Road follows the eastward journey of a young Japanese-Canadian girl and her brother, as they are displaced and interned by the Canadian government during the Second World War along with around 22,000 other Japanese and Japanese-Canadians – the largest mass exodus in Canada's history. Written by composer Ramona Luengen and librettist Ann Hodges, the opera was first premiered by Vancouver Opera in its 2005/2006 Opera in the Schools Program. Tapestry now brings it to Toronto's St. David's Anglican Church November 16 to 20, for its decade-later Ontario premiere.
For Michael Mori, Tapestry's artistic director, the opera responds fittingly to present-day national tensions. "I think it's more important than ever to remember that Canada hasn't been the perfect, peace-loving, multicultural country that we see it as today, especially in Toronto," he says. "Partly, I think it's important because this is the same year when Donald Trump said that it was a good thing to intern the Japanese during WWII, and that we should consider doing the same thing now to Muslims. As if in the 70 years since we hadn't actually learned anything, hadn't learned that none of those people were enemy combatants and were just families – families whose property was taken, and whose neighbourhoods and entire lives were destroyed."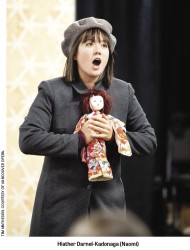 This production of Naomi's Road is itself highly personal. Kogawa's book, as well as her earlier full-length novel Obasan, from which Naomi's Road was adapted, is a record of her own family story; she was a child in the 1940s and grew up in the camps. Hiather Darnel-Kadonaga, who sings the role of Naomi in this opera, is the granddaughter of people who were interned. And for Mori, who is Japanese-Canadian and grew up on the West Coast, the opera feels incredibly close to home.
"Where my family lived in Vancouver was literally eight blocks from the house where Joy [Kogawa] grew up, and where her story would have taken place in the 40s," says Mori. "I was also involved during my masters at UBC as an understudy in the original production of Naomi's Road at Vancouver Opera, ten years ago. Joy was very interested in sharing the opera with her community, and I was also very interested in sharing it with my community of theatre- and opera-goers, because in a way, it's as timely as ever."
And this particular production of Naomi's Road is not only timely; it's also been a powerful means of bringing together communities of Japanese-Canadians, and making connections that, since the war, have been few and far between. "There's an interesting facet to being Japanese-Canadian in Canada, because the Japanese traditionally and culturally are very proud, in the sense that you don't talk about shameful things, or things that were bad – you sometimes just put on your proper face and get on with life," Mori explains. "And unfortunately, with the kind of stigma that came with being Japanese post-WWII, it meant that the Japanese community was completely – you could say either integrated or spread across the country – because it was no longer helpful as a Japanese-Canadian to be seen with other Japanese-Canadian people. And so as a result, the community is one of the less location-based communities [in Canada]."
In my experience – with my own relatives, at least – he's right. The postwar years for Japanese-Canadians have been isolating ones, without the types of geographical anchors that often support racialized groups. And meanwhile, the classical music scene, where the stories of Asian-Canadians are rarely presented as Canadiana, can feel similarly isolating.
That's part of what makes Tapestry's production of Naomi's Road so special. The show brings four accomplished Asian-Canadian vocalists (soprano Hiather Darnel-Kadonaga, tenor Sam Chung, baritone Sung Chung and mezzo Erica Iris Huang) to Toronto, to perform a contemporary opera that has never before toured east of Alberta; the artists will perform a free preview performance of the show at Toronto's Japanese-Canadian Cultural Centre on November 14; and the mainstage venue, St. David's Anglican Church, is Joy Kogawa's local church and the host church of St. Andrew's, a Japanese-Anglican congregation that has worshipped in Toronto since the 1940s.
"Discovering the community at St. David's was fun, because I grew up as a boy soprano in the Episcopalian/Anglican church tradition – that's where I learned music," says Mori. "So I thought it would be an interesting way to support the community by drawing attention to this beautiful church that they have, with beautiful acoustics. And also, what better place, in a way, to share the story of Japanese-Canadian history in Canada."
Brands and branding: These days, it often seems as though Canadian-branded performing arts are involved with the tokenizing and commodifying of racialized communities – or are ignoring them altogether. That trend isn't, I believe, representative of the country, or of its people. What Naomi's Road promises – in addition to an acoustically viable venue, a highly talented cast, and all of the musical enjoyment that comes along with those things – is the coming together of communities to start an honest dialogue about what it means to be Canadian.
For my part, when I think of Naomi's Road, and the work of Joy Kogawa, I'm reminded of my own grandparents, now in their 90s, who during the war had their property seized and their lives disrupted like Kogawa's family; who worked on farms in the years that followed, as she did; and who for the last 50 years, have hung their Canadian flag in the window of the Toronto house where they have raised their family. I can't speak for anyone else, but when I think of a national culture, or of a sense of Canadianness, those are the legacies and the repercussions that come to mind – and if the opportunity exists this year to redefine Canadian art so that it includes those stories, then that's the type of music I want to hear.
Tapestry Opera's production of Naomi's Road runs November 16 to 20 at St. David's Anglican Church – where on the opening night, author Joy Kogawa will read an excerpt from her book – in addition to a community performance at the Japanese Canadian Cultural Centre (JCCC) on November 14. For more details on the show, visit our listings or tapestryopera.com.
Sara Constant is a Toronto-based flutist and musicologist, and is digital media editor at The WholeNote. She can be reached at editorial@thewholenote.com.